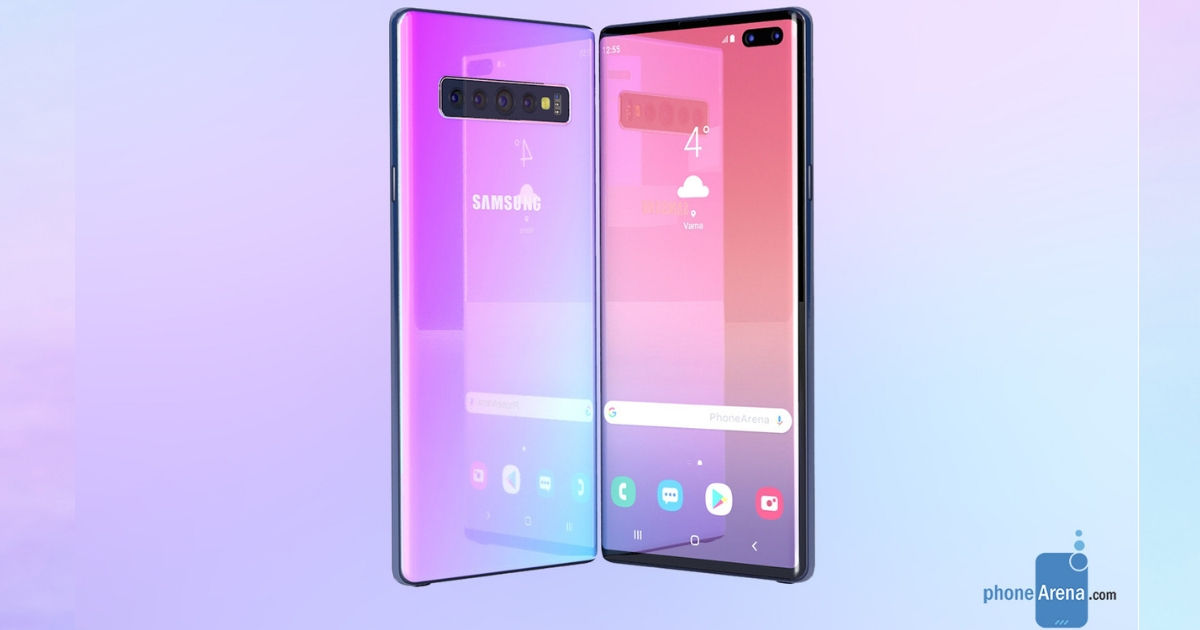 "Samsung's upcoming Note 10 phablet will supposedly feature a quad-rear camera setup and improved S-Pen"
The next Galaxy Note smartphone is several months away, but that hasn't stopped anyone from imagining what the device would look like. According to past reports and Samsung's previous Note launch timelines, the Galaxy Note 10 is expected to be announced in September this year. We don't really know a lot about the upcoming phablet, but there have been rumours that the device will feature a large 6.75-inch display, a quad-rear camera setup and a design similar to the current S10 line-up.
To give us an idea of what the Galaxy Note 10 might look like, PhoneArena has come up with its own renders based on the various reports and rumours. The website has created beautiful 3D renders of the device, which showcase some of the expected features. They have also included some design aspirations of their own.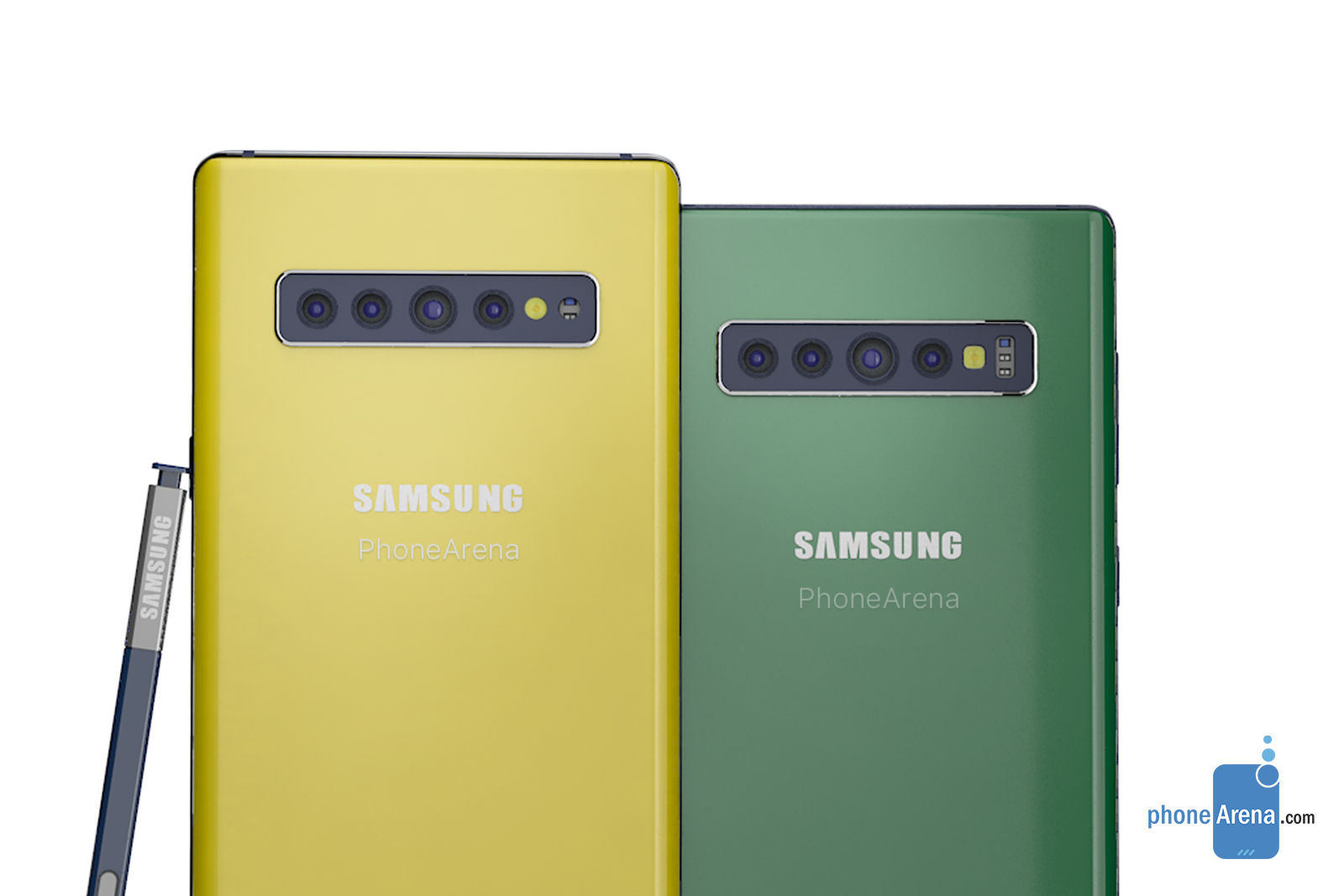 As you can see from the above image, the renders depict a Note 10 with the rumoured quad-camera setup at the back. Reports suggest that the device will feature the same setup as the Galaxy S10 5G variant. You can expect a 12-megapixel standard sensor, 12-megapixel telephoto unit, 16-megapixel wide-angle sensor and a 3D TOF sensor. The renders also show a more rounded shape for the camera module, the flash and the heart-rate scanner.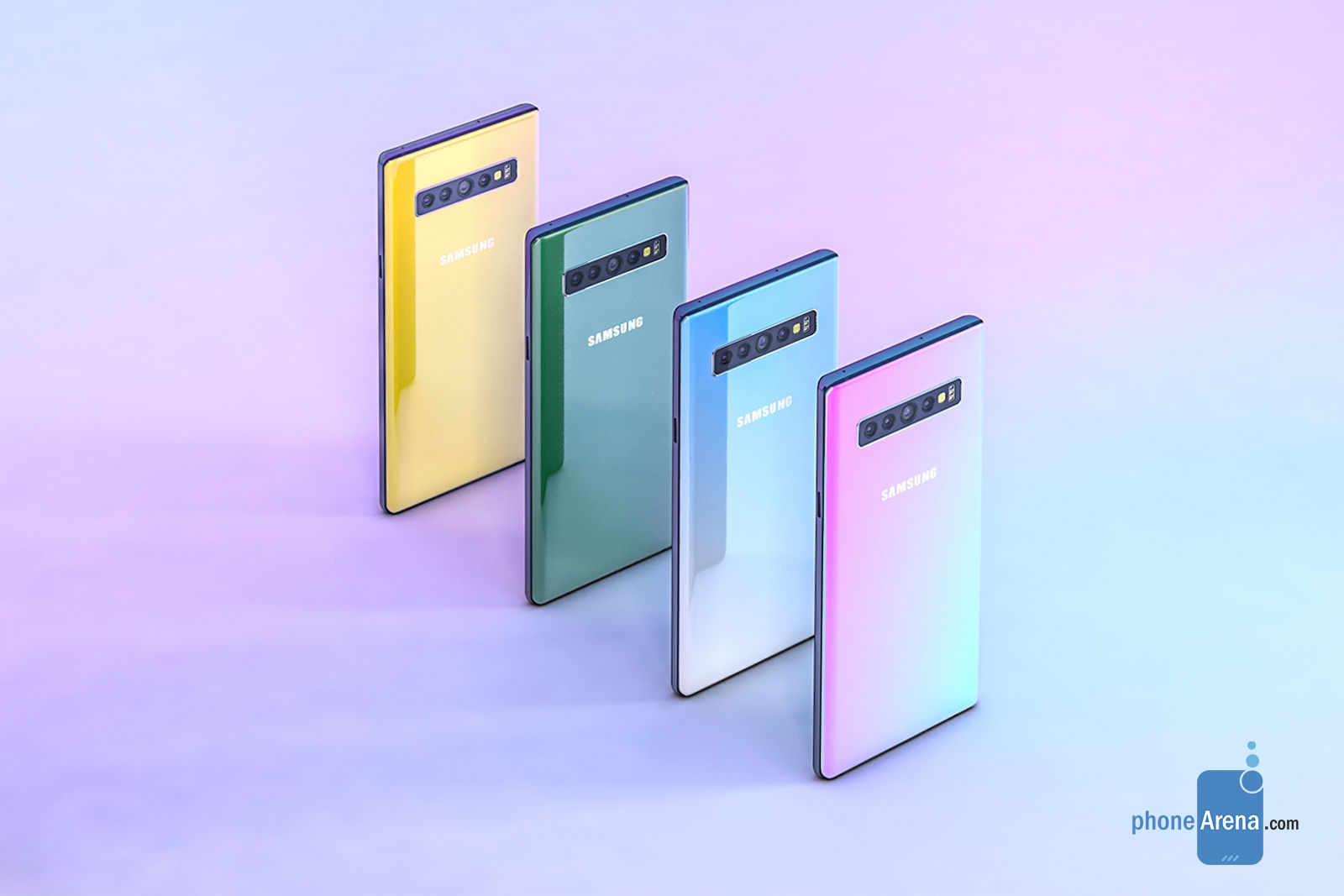 Since Samsung released new colour variants for the Galaxy S10 series, it is possible that some of the new options would be available for the Note 10 as well. The front side of the phone could feature dual cameras as well, but it isn't sure whether the cameras would be placed in a cutout or if they would embedded within the display. The latter may probably not happen, so we expect the Note 10 to use the hole-punch technology and the Infinity-O display.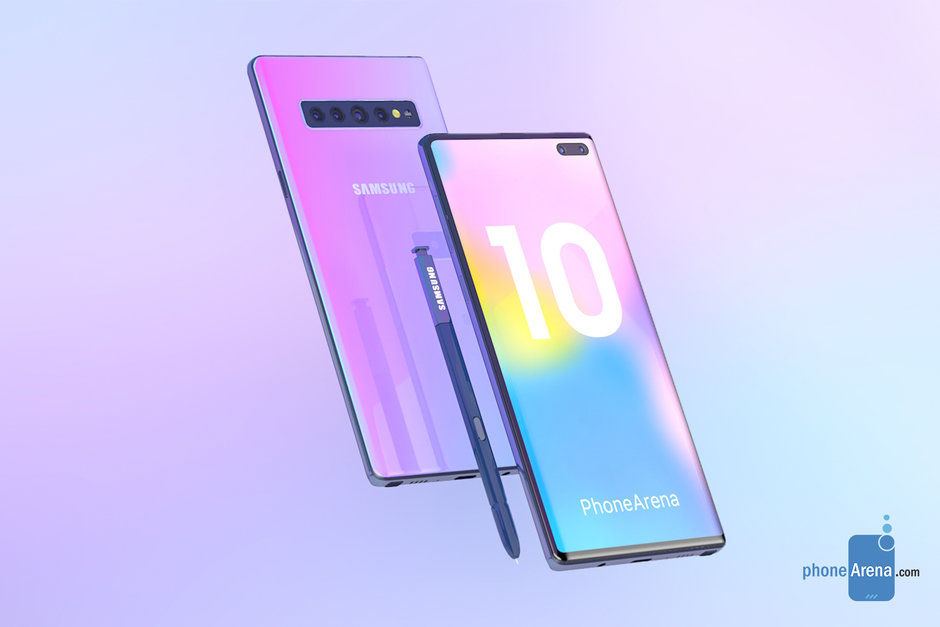 Apart from that, you can expect the Galaxy Note 10 to feature a similar in-display ultrasonic fingerprint sensor that's found in the S10 series. It is also possible that the phone will come with 5G support. We also expect Samsung to provide an improved S-Pen with the new Note. How do you like these renders? Let us know in the comments.
Samsung Galaxy Note 10 Video