"Samsung's next Galaxy Note device will be a big device with a large 6.75-inch display, according to a tipster"
The Samsung Galaxy Note 10 will be announced next year and has already been tipped to be the biggest smartphone by the company yet. It will the successor to the Galaxy Note9 (review), which comes with a 6.4-inch display. According to noted tipster Ice Universe, the Galaxy Note 10 will feature a large 6.75-inch display. It will most likely also feature an ultrasonic in-display fingerprint scanner and a camera cutout for the notch. Apart from that, you can expect the phone to include an improved S-Pen, upgraded cameras, and more.
The exact size of the future Galaxy phone screen:
S10 Lite: 5.75 inches
S10: 6.11 inches
S10+: 6.44 inches
S10 5G version: 6.66 inches
Note10: 6.75 inches

— Ice universe (@UniverseIce) December 24, 2018
Samsung usually releases its Note smartphone in August every year, so there's plenty of time for the announcements. More leaks and reports for the Galaxy Note 10 can be expected over the next few months. We haven't really heard a lot about this phone so far, but we do know that Samsung is already working on its 2019 flagship phones. The South Korean manufacturer will supposedly release four variants of the Galaxy S10. Ice Universe also mentions the Galaxy S10 Lite will have a 5.75-inch display, Galaxy S10 a 6.1-inch panel, Galaxy S10 Plus a 6.4-inch screen, and Galaxy S10 5G variant with a 6.6-inch display. These screen sizes are in line with previous rumours.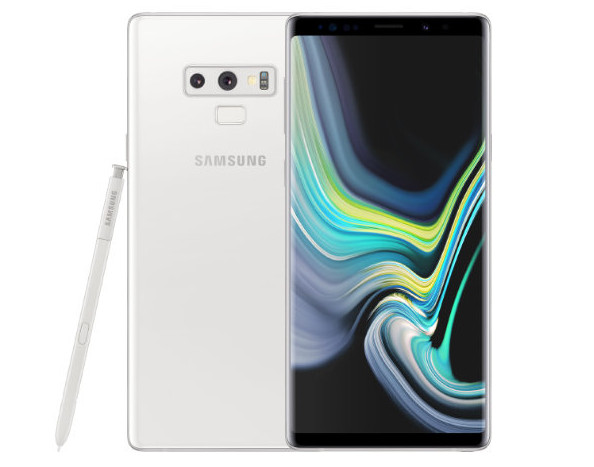 A previous rumour stated that the Galaxy Note 10 would feature a 6.44-inch display, but it was perhaps the Galaxy S10 5G variant that the rumour was referring to. Ice Universe has accurately leaked details of several smartphones in the past, so the rumour does come from a credible source. Nonetheless, it is always best to take such leaks with a pinch of salt. There's plenty of time till Samsung announces the Galaxy Note 10. For now, we are eagerly waiting for the Galaxy S10 series, which would be announced in February 2019.