It's the time of the year when flagship smartphones from big companies arrive to shake up the market. While the Samsung Galaxy Note10 was released in August, this month saw the arrival of the iPhone 11. Now it's natural to pit them against each other, but here's a spoiler alert: despite all the new features that Apple has blessed its handset with, the Note10 still manages to triumph over the iPhone 11. Curious as to how? Read on to find out 10 reasons that make the Samsung Galaxy Note10 a way better phone than the iPhone 11.
1. S Pen and its advanced capabilities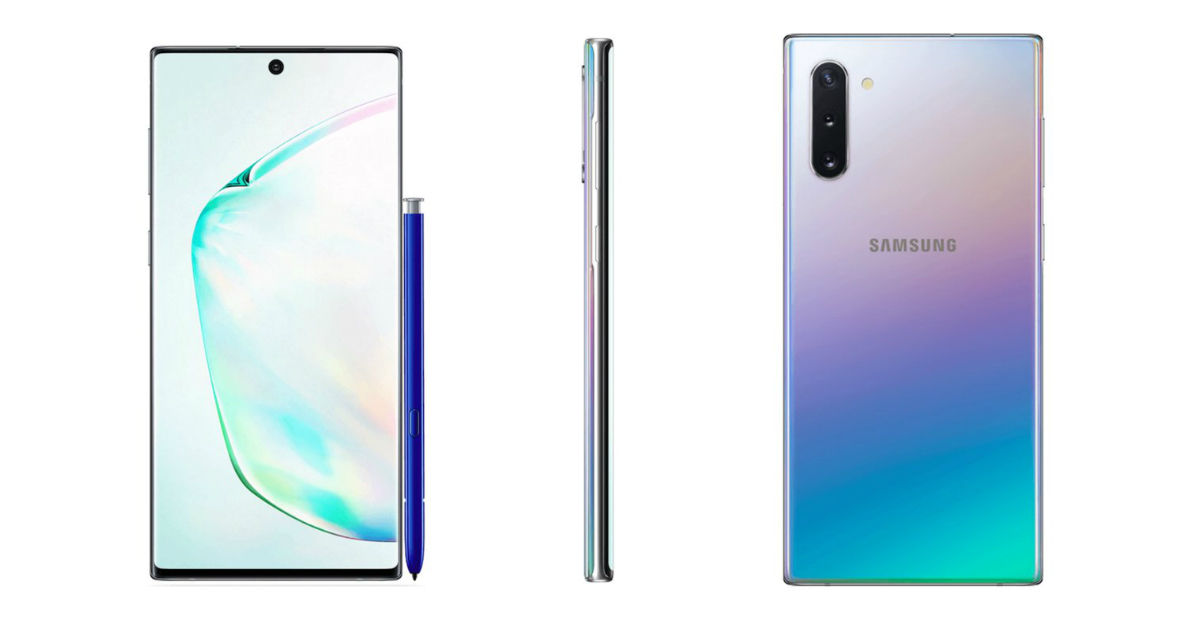 Despite having graduated to bigger screens, the iPhones from the past few years haven't given users the option of using a stylus. The Note10's S Pen is quite useful, for it not just allows you to jot down stuff quickly, but also serves other functions thanks to its integration of Bluetooth, an accelerometer and a gyroscope. The feature is dubbed Air Actions and it turns the S Pen into a remote that can serve as a camera shutter button, lets you control media playback remotely and even allows you to navigate the phone's interface without the need of touching the Galaxy Note10 screen. Another feature that caught our attention is handwriting-to-text, which instantly converts whatever you've written into a digital text that can be also exported as a document or PDF file.
2. Super Fast Charging and Wireless Charging 2.0 Support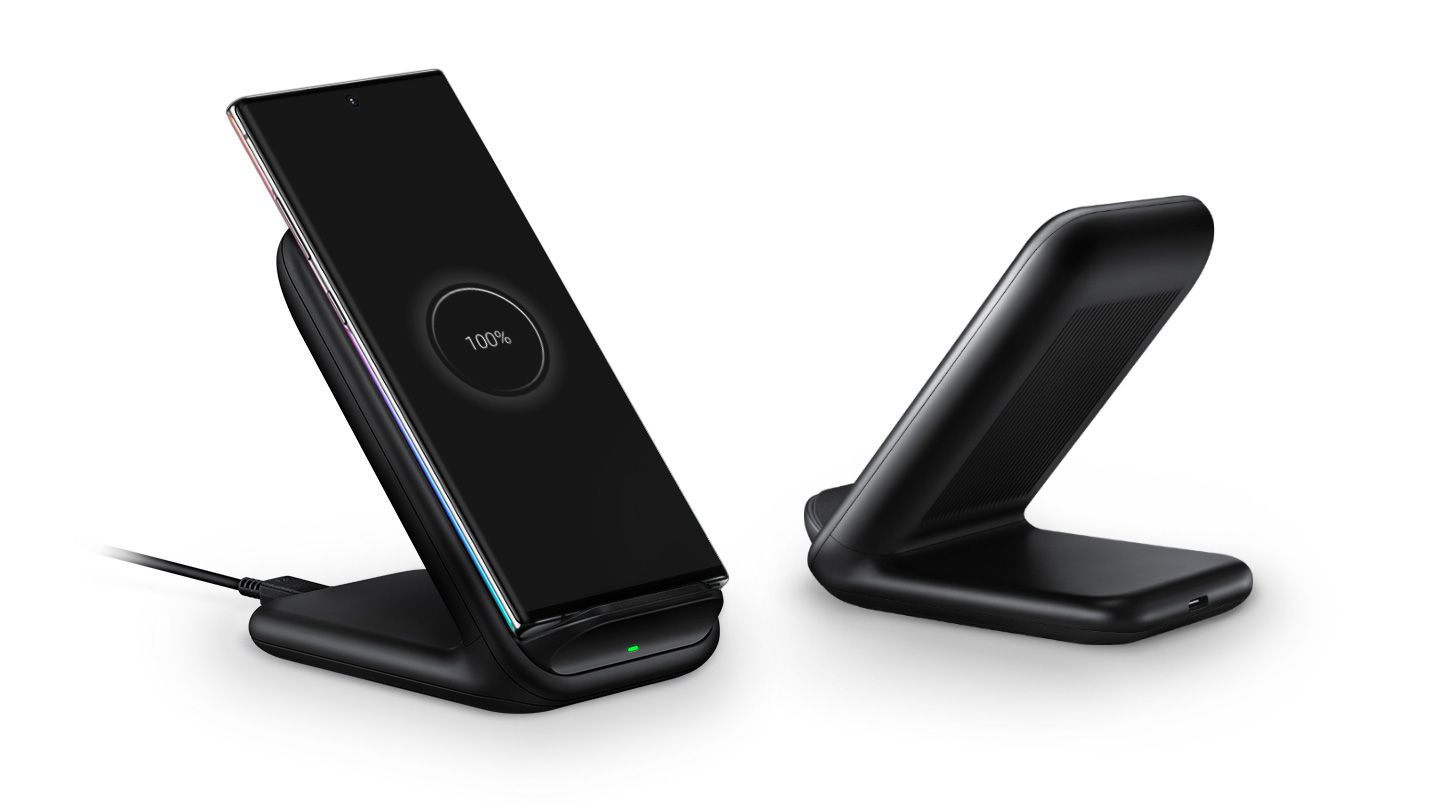 Until this year, despite the fact that the iPhone supported fast charging, Apple wouldn't include a fast charger in the box. While that has changed with the iPhone 11 series, the device still only supports 18W charging, which is beaten by the 25W fast charging support that the Note10 offers. The bigger sibling, the Note10+, supports charging at 45W speeds, which is quite impressive. And that's not all, thanks to the integration of Wireless Charging 2.0, the Samsung handset can charge wirelessly at 15W with compatible charging pads, which once again, is faster than the wireless charging speeds of the iPhone 11.
3. A larger battery
Apple always shies away from revealing the battery capacity of its iPhones, and same is the case with its new range. But it is known now that a 3,110mAh cell has gone inside the iPhone 11. That's still no match to the 3,500mAh battery that the Note10 possesses. The Samsung Galaxy Note 10+ goes a step further by packing a beefy 4,300mAh cell. It's evident that Samsung offerings should deliver long hours of usage on a day-to-day basis.
4. Laptop-like storage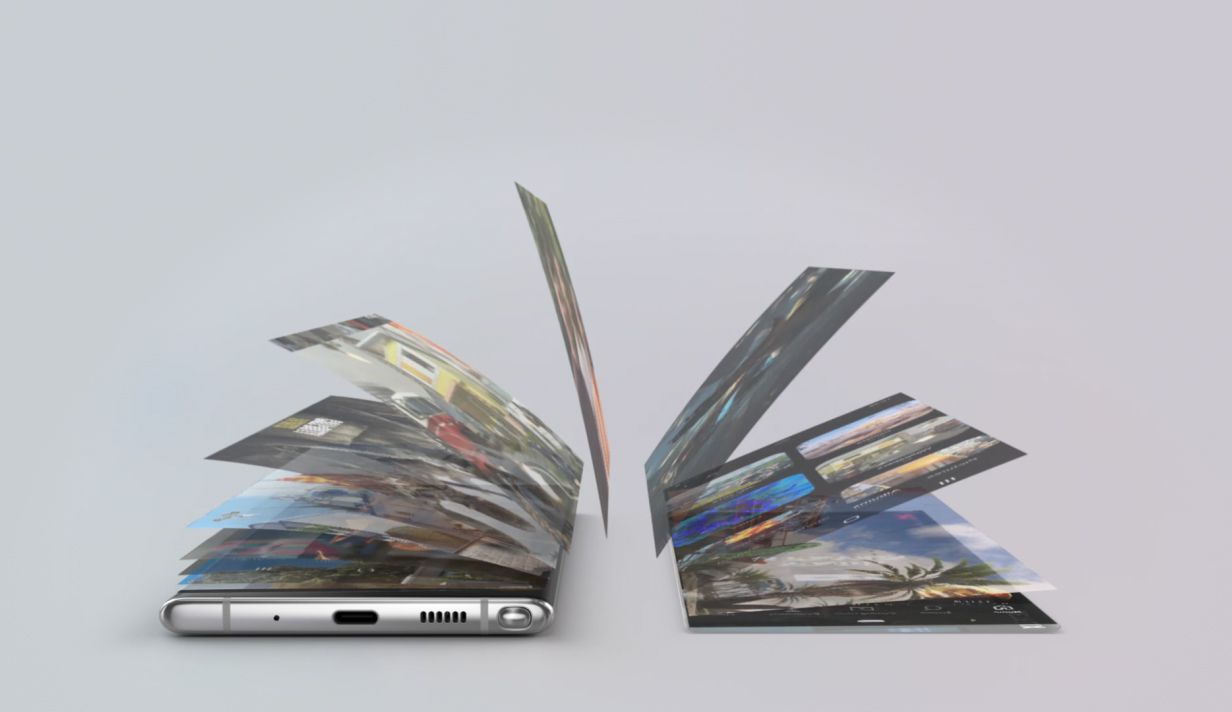 It's quite surprising to see Apple offering 64GB of storage with its base model in today's times. While the handset does come in 128GB and 256GB storage versions, these variants ask for hefty premiums over the base price and don't offer expandable memory either. The Note10 on the other hand, offers just one variant with laptop-like 256GB of memory onboard. The Galaxy Note10+ comes with 256GB and 512GB versions that offer expandable storage of up to 1TB. That amount of space is enough for all your photos, videos, high-end games and a lot more.
5. Pro-grade camera for video and images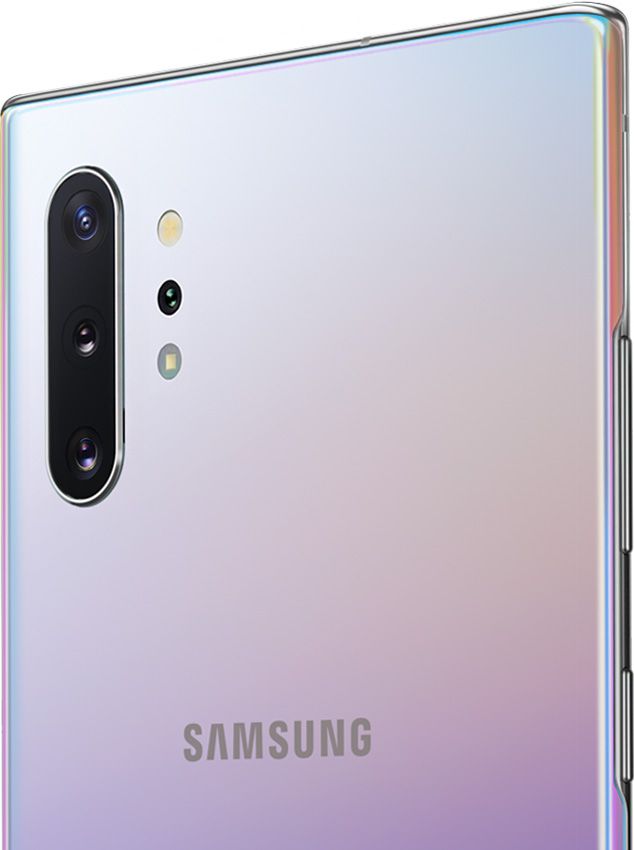 Samsung's Galaxy Note10 offers a triple-camera setup on its back, which is not the case with the iPhone 11. Apart from a 12MP main camera and a 16MP ultra wide-angle camera, the Note10 delivers a 12MP telephoto snapper with 2x optical zoom support. This greatly amplifies the number of photography scenarios you can explore with the phone. On the other hand, Apple's device goes for a 12MP main camera and a 12MP ultra wide-angle camera. Another thing that's missing from the iPhone 11 is the incorporation of a dual aperture lens. The main camera of the Note10 can open its aperture from f/2.4 to f/1.5 when the light in the surroundings is low, which allows more light to fall on the sensor, resulting in great low-light images. The Galaxy Note10+ gets another shooter in the form of the DepthVision sensor, which enables better portraits and AR applications such as 3D Scanner.
The brand has also added a number of features that enhance the video-recording experience. Super Steady Video ensures smooth footage, while bokeh video feature lets you get depth effects in videos too. The most interesting functionality however, is Zoom-in Mic that lets the Note10 amplify the sound coming from a specific source, which could prove useful while recording concerts, for example.
6. Infinity-O Display
The Galaxy Note10 series comes in two screen sizes, yet even the smaller one has a larger screen than the iPhone 11. The Apple device uses the Liquid Retina display, which is a 6.1-inch (16cm) IPS LCD bearing an HD-like resolution of just 828 x 1,792 pixels. As opposed to that, the Galaxy Note10 adopts a 6.3-inch (17.27cm) panel, and bears a resolution of 1,080 x 2,280 pixels. This screen has AMOLED tech which is known to offer sharper contrast and punchier colours. Samsung has used its famed Infinity-O Display for this phone, which allows it to offer a full-screen fascia, which looks more modern than the wide notch sported by the iPhone 11.
7. DeX Support with USB-C support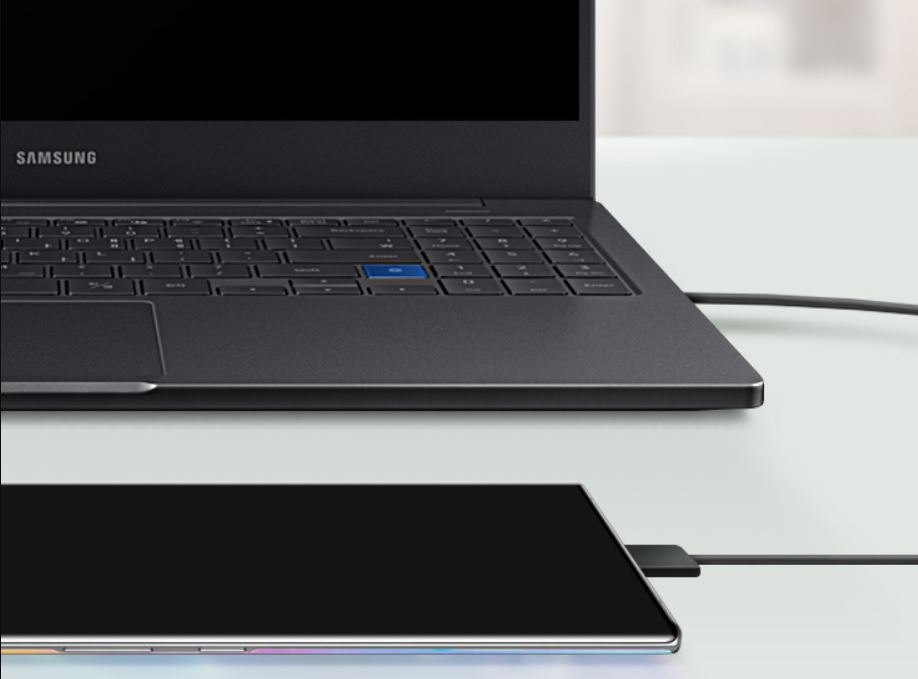 This Samsung feature is as innovative as it gets. With the use of a Type-C cable, you can have your Galaxy phone render a complete desktop-like experience. It's a seamless experience, and actually makes the Note10 quite powerful without requiring any accessory. In contrast, the iPhone doesn't have any such feature. You can simply drag-and-drop your files from the Galaxy Note10 to the laptop and vice versa, ensuring that you comfortably work with documents, backup your photos and more.
8. USB-C port access
There's no doubt that USB Type-C is fast becoming the universal charging standard for smartphones, with even affordable devices having adopted it now. Despite rumours of Apple considering switching to it, the iPhone 11 still comes with a proprietary Lightning port at its bottom. So if you were looking for a universal charging mechanism for all your devices, then the Note10 gets the vote, yet again.
9. Wireless Power Share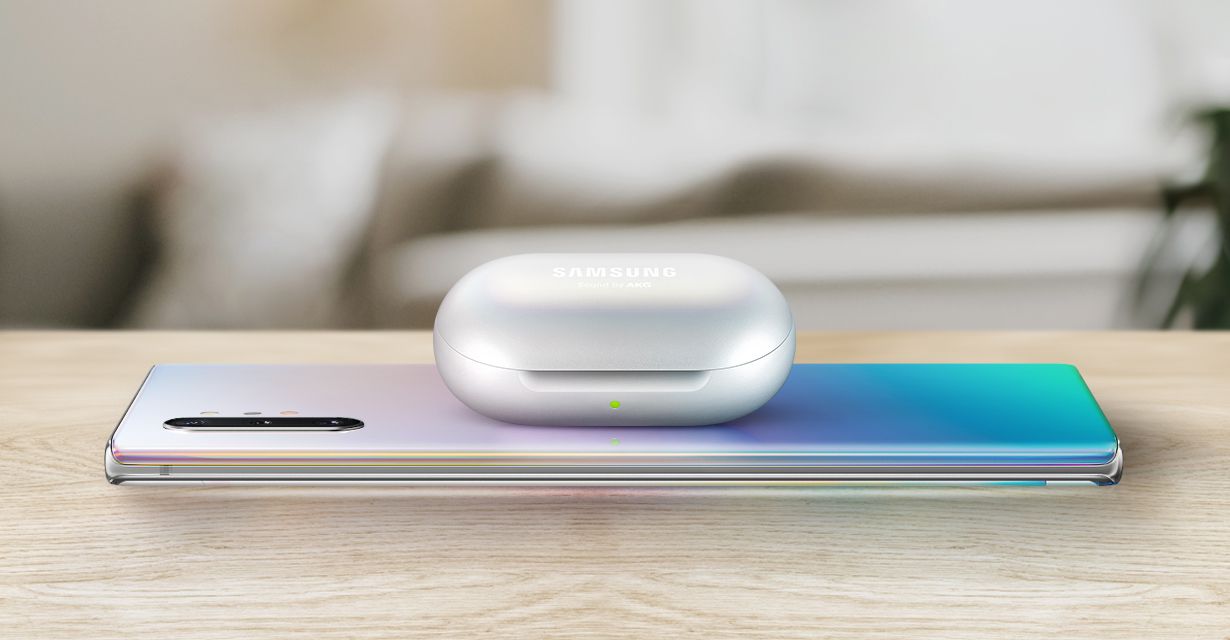 While both the phones come with support for wireless charging, the Samsung Galaxy Note10 delivers an extremely useful feature in the form of Wireless Power Share. This allows its rear surface to act as a wireless charging pad for other devices. You can use it to charge other people's wireless charging-capable phones, or even have it juice up your wireless charging-enabled Galaxy Buds when they lose their charge. In comparison, the iPhone 11 can only juice up wirelessly, but won't be able to charge other compatible devices.
10. An ultrasonic fingerprint sensor under the display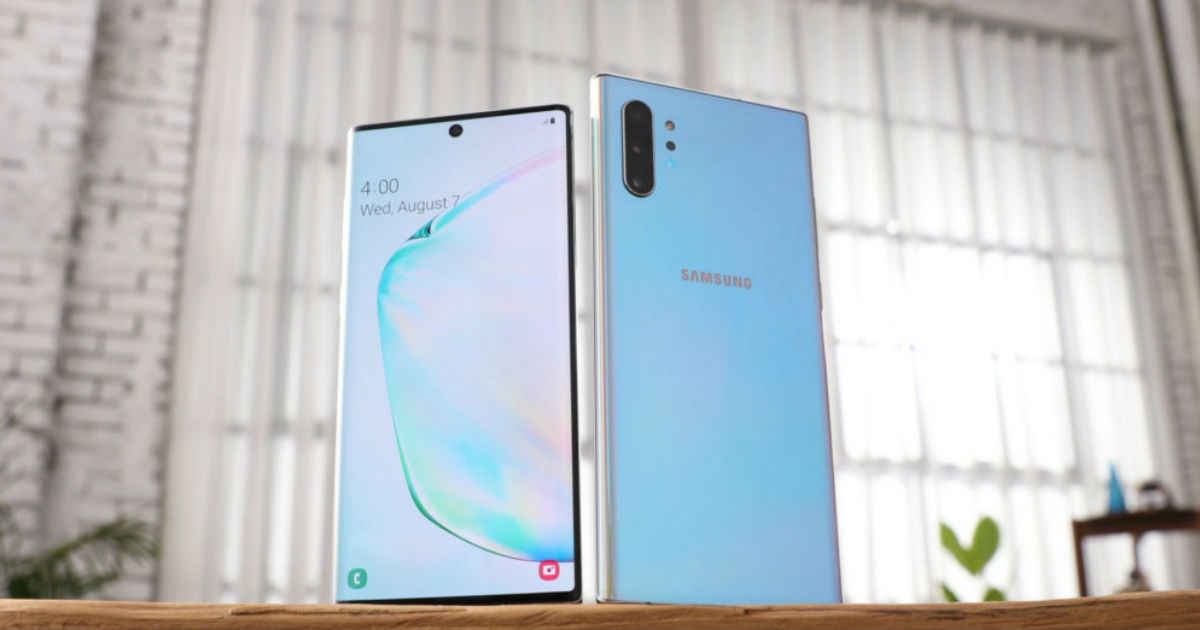 Face ID is the only security feature that the new iPhone offers, which doesn't work all the times, unlike a fingerprint reader. And while the Note10 also has facial recognition tech embedded into it, Samsung's use of an ultrasonic fingerprint scanner is more commendable. This sensor hides underneath the display, and makes it easier to unlock the handset quickly in situations you don't want to use face unlock.
Not only do all these features prove that the Galaxy Note10 is a better phone than the newly-launched iPhone 11, they also suggest that Samsung's smartphone is equally adept at handling your work, personal or entertainment needs. So if you are looking for an all-round device that's oriented towards productivity as well as creativity, then Samsung Galaxy Note10 is a smart choice.