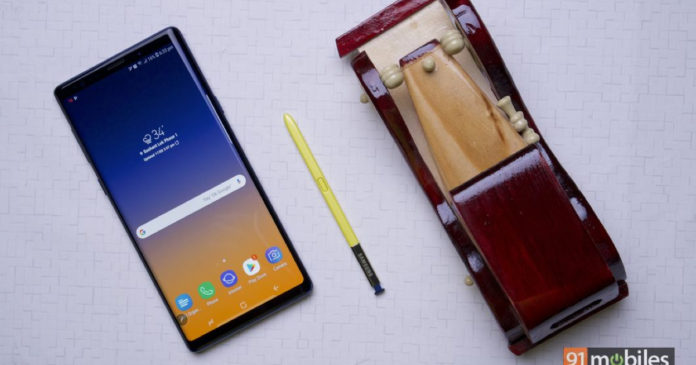 "The Samsung Galaxy Note 9 camera-freezing bug only affects the Snapdragon 845-powered variant and not the Exynos model that is sold in many countries"
The Samsung Galaxy Note lineup of devices never ceases to be in the thick of things. No one will really forget the fiasco that ensued with the flawed Galaxy Note7, which led to sizeable losses, severe criticism, and mass apologies issued publicly by the company. Just as Samsung seemed to have moved ahead from such issues and struck the right chord with the Galaxy Note 9, yet another issue has cropped up.
It appears so that certain Samsung Galaxy Note 9 (review) devices have a critical bug that affects the camera of the smartphone. As a result of this bug, the camera app either freezes in the middle of taking photos, or severely lags and crashes in the middle of recording a video. The camera bug also affects third-party applications that access the camera, where a system prompt stating 'camera failed' would pop up every time, and the app would crash.
Word surrounding this issue cropped up a few months back, in August, closely following the launch of the device. As of now, going by posts on Samsung's official forum, it appears that the bug has majorly affected devices in USA, and both unlocked and carrier-locked units of the Galaxy Note 9 have been affected. However, the bug seems to be present only in the Snapdragon 845-powered units of the handset, and no user with an Exynos 9810-powered device has so far complained of the issue; in India, the handset sells with Exynos 9810 chip.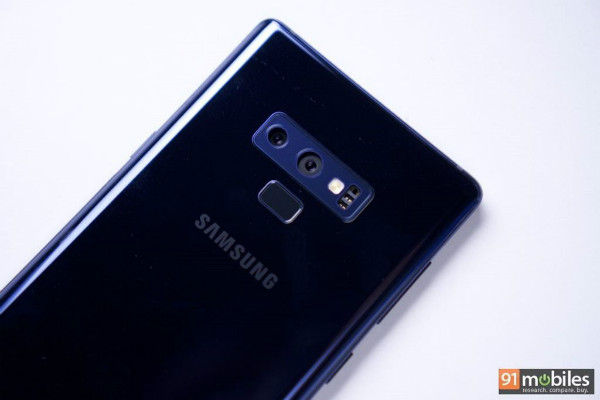 While the bug has been around for a while, Samsung's subsequent OTA updates and patches have failed to fix it effectively. A forum user came up with a short-term fix of clearing the system partition cache to get some usage out of the camera app, but that does not permanently solve the problem. Naturally, having spent $1,000 or more on a smartphone and getting a flawed one without any specific solution at hand certainly did not sit well with many Galaxy Note 9 users, many of whom seems to have already swapped or sold their units for a different smartphone.
Finally, Samsung seems to be working on a fix for the issue. A company moderator posted on a 58-page grievance-riddled thread on the Samsung forum, saying, "Our specialists have given us the directive that an update is coming out to fix this issue specifically. However, due to us being unable to speculate on the release of future updates, I don't have an exact date for when to expect this." While this does not quite give a timeline within which the update will be released, we expect the update to be rolled out before the holiday season begins in USA.
After all, you wouldn't want to be stuck with a non-functioning camera at your family's Christmas gathering, after having spent $1,000 on your phone.
Samsung Galaxy Note 9 Specifications
Performance
Octa core (2.7 GHz, Quad Core + 1.7 GHz, Quad core)
Samsung Exynos 9 Octa
6 GB RAM
Display
6.4 inches (16.26 cm)
1440x2960 px, 514 PPI
Super AMOLED
Camera
12 MP + 12 MP Dual Primary Cameras
LED Flash
8 MP Front Camera
Battery
4000 mAh
Quick Charging 2.0
USB Type-C port
Samsung Galaxy Note 9 Video