There has been a lot of buzz surrounding the Samsung Galaxy Note10 Lite since its launch, and there are plenty of good reasons for that. The primary reason, of course, is the flagship-grade features paired with a price tag of ₹38,999/- that makes it the perfect smartphone for the youth. Also, being a part of the iconic Galaxy Note Series it features the magical S Pen that powers GenZ's productive and creative pursuits.
The Galaxy Note10 Lite packs the Bluetooth-enabled S Pen, a stunning Infinity-O Display, a flagship-grade camera powered by Dual Pixel technology, a 4,500mAh battery with Super Fast Charging, and storage expandable up to a monstrous 1TB! So let's take a look at the features that make the new Samsung smartphone a better device than the OnePlus 7T in this highly competitive segment.
S Pen: The one that has no equal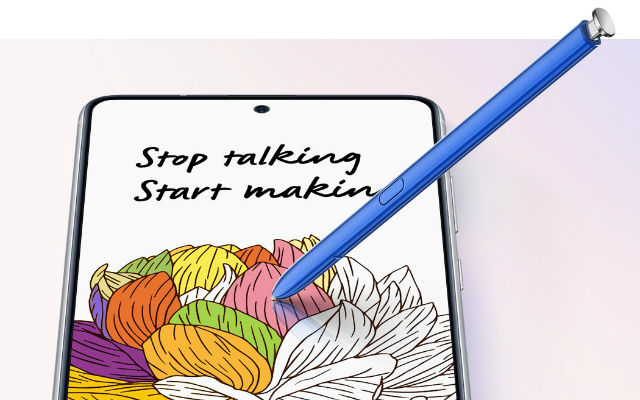 The Bluetooth-enables S Pen does so much more than just write and draw. It is a productivity powerhouse with features like Air Actions, with which you can snap a picture, scroll through your photos, or play and pause your music without having to touch your phone screen. With the Text Export feature on the Galaxy Note10 Lite you instantly turn handwriting into readable text by simply tapping your handwritten project notes. You can then copy, paste, and share it with friends and colleagues. You can also pop out the S Pen to use the Screen Off Memo, a feature that lets you jot down your thoughts even without unlocking the screen.
Now moving from productive to the creative side – the PENUP app, which comes pre-loaded in Galaxy Note10 Lite is a social network, for people who like to draw and interact with fellow creators. It's a thriving art community right on your Galaxy Note10 Lite. Create and upload your work for the PENUP community to see, comment on, like, and repost. The S Pen gives the Samsung Galaxy Note10 Lite a huge edge over the OnePlus 7T!
A Pro-Grade Camera that outshines the rival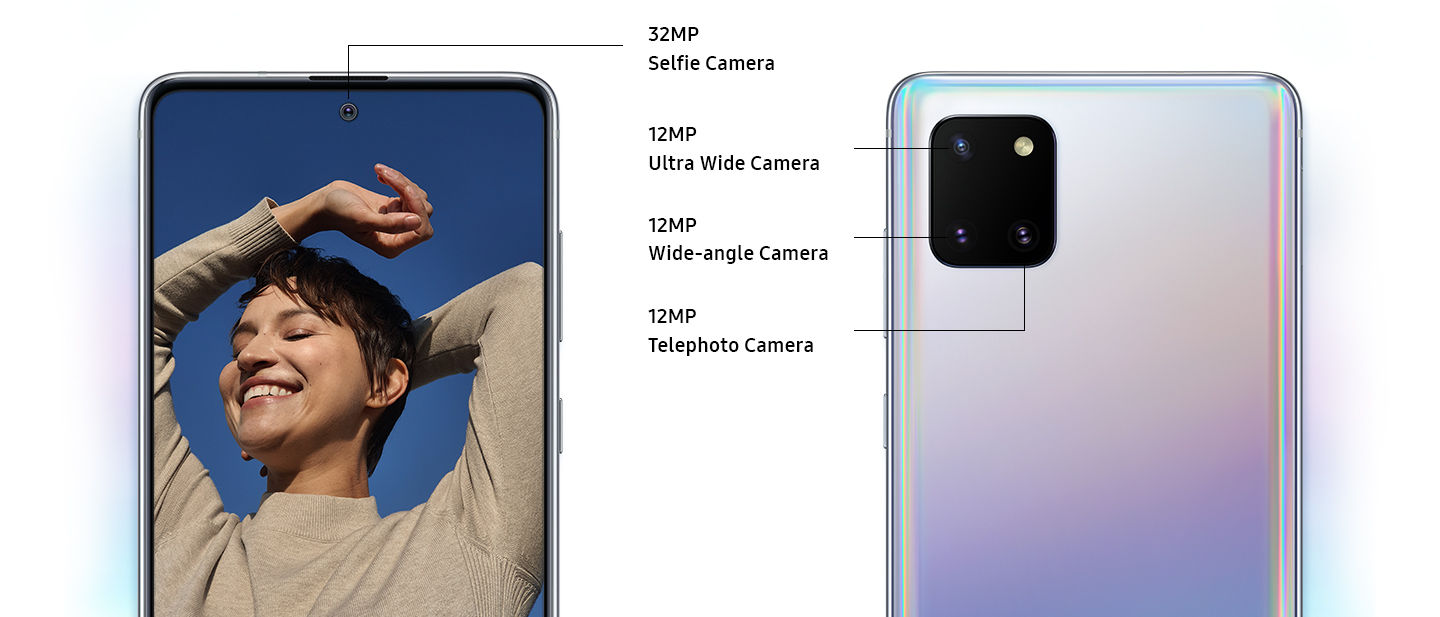 On the back of both smartphones are triple rear camera setups, with a primary wide-angle sensor, an ultra-wide sensor, and a telephoto lens. The Samsung Galaxy Note10 Lite has a 12MP + 12MP + 12MP setup on the back, compared to the 48MP + 12MP + 16MP sensors on the OnePlus 7T. While it's easy to get dazzled by the 48MP primary lens of the OnePlus handset, it's more important to dig a little deeper.
Samsung has been the undisputed king of smartphone photography for years due to its flagship-grade Dual Pixel technology and has delivered better results with a 12MP sensor than most phones do with 32MP and 48MP lenses. The same is the case with the Galaxy Note10 Lite, which conjures up the power of Dual Pixel technology to take extremely detailed, professional photos using its main 12MP wide lens, whether it's under bright sunlight, overcast conditions, or at night. This technology allows the camera to quickly and accurately focus on any object in the frame, irrespective of its position — in fact, 100 percent pixels in the camera are used to focus on the object compared to 5 percent on the OnePlus 7T. This lends a DSLR-like effect to every picture.
What's more, the size of the pixels on the Samsung Galaxy Note10 lite camera are significantly larger than those on OnePlus 7T camera. The Note10 Lite's 12MP camera houses large 1.4μm pixels compared to the OnePlus7T's 0.8μm pixels. This allows the Note10 lite to capture close to twice as much more light, drastically improving the quality of captured images.
One of the biggest draws of the Galaxy Note10 Lite is its 32MP Selfie Camera that fits into the tiny punch-hole in the display. This high-resolution shooter makes it the perfect tool for youngsters to up their social media game. Whether it's TikTok or Instagram, you can rest assured that your selfies, groupfies, and videos will be perfect for any social media platform. On the other hand, the OnePlus 7T only offers a 16MP selfie camera.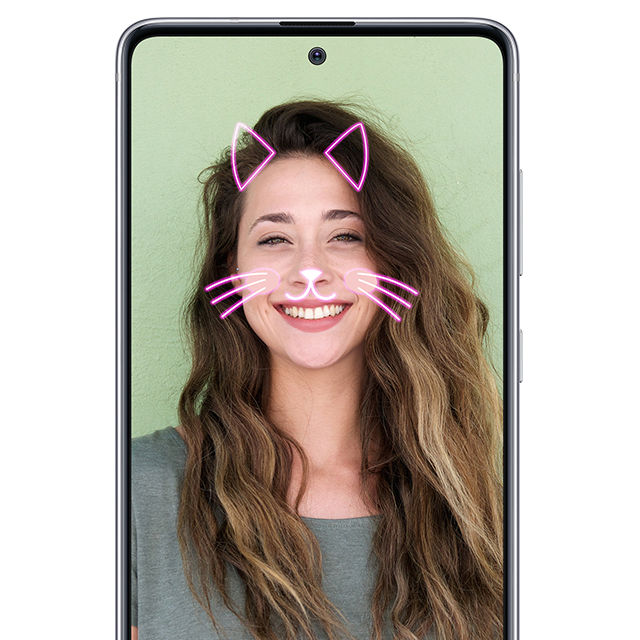 Add to that, there's a cool new feature called the AR Doodle, which puts your artistic vision in a new dimension. This feature allows you to draw in 3D with the intelligent S Pen. Your creations can track your face and the space around you for eye-catching social media videos. The Galaxy Note10 Lite also upgrades your photos and videos with Live Focus effects – now you can shoot with artistic bokeh blur applied to the background or even insert additional camera filters to help give your photos and videos a unique vibe every time. It gets better, you can edit your video's right on your phone with the built-in editing suite that lets you trim, add transitions and special effects.
The power tussle: A battery that outperforms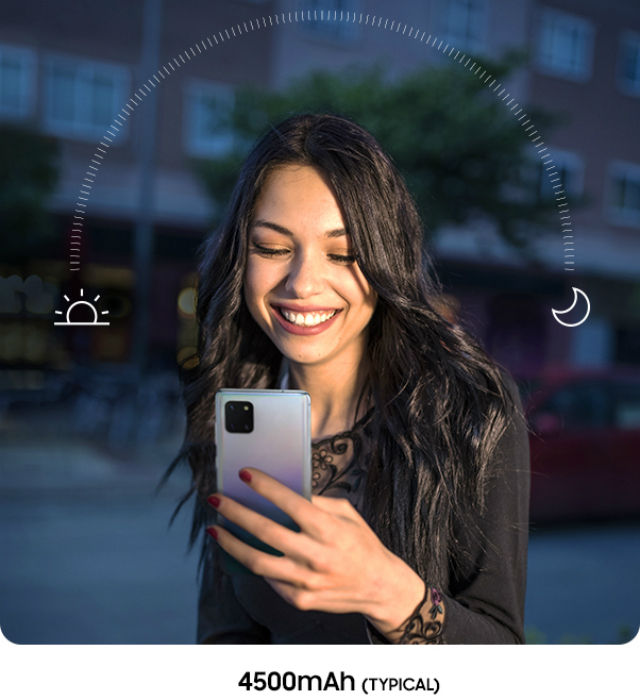 The Samsung Galaxy Note10 Lite comes with a 4500mAh battery that supports Super Fast Charging. Firstly, the large battery means you'll be able to get through a complete day's usage without charging the device, and still have a lot of juice left for some bed-time browsing or gaming. And then there's the 25W Super-Fast Charging that will ensure that even a quick half-an-hour charging session will have your phone ready for the entire day. As for the OnePlus 7T, it comes with a smaller 3,800mAh battery.
The Infinity-O display: A notch above the competition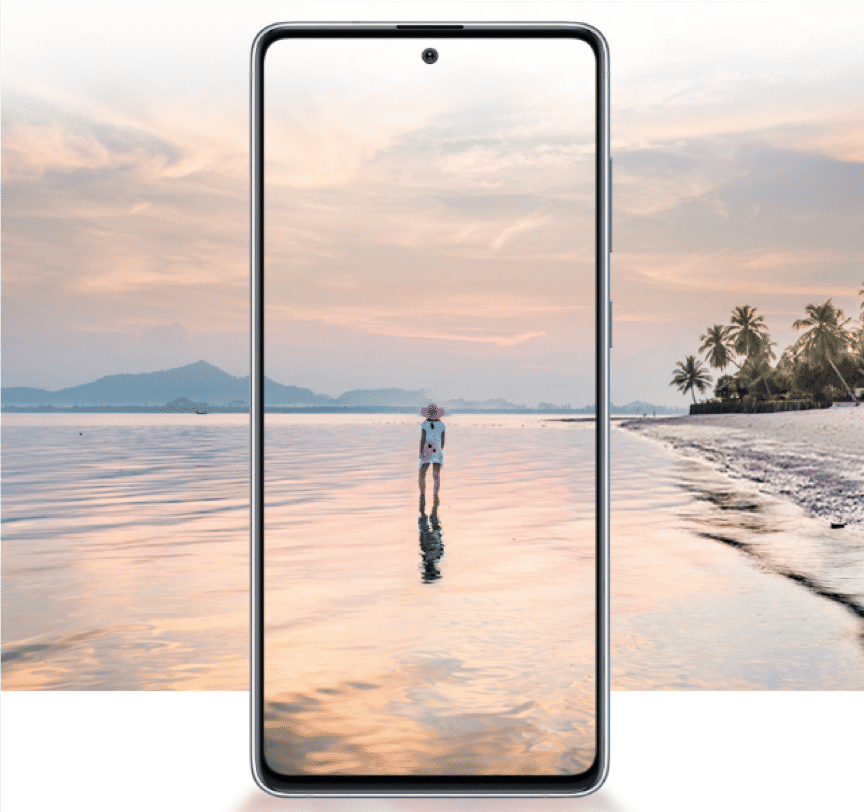 Samsung Galaxy Note10 Lite features a 6.7-inch Infinity-O display with only a tiny punch-hole towards the top to house the Selfie Camera. The way this panel spreads across the length and breadth of the front gives it a truly gorgeous and premium appearance. Moreover, your user experience, whether it's while watching TikTok videos, playing PUBG, or capturing the perfect Instagram post. The phone sports a Super AMOLED panel with full-HD+ resolution and true HDR capabilities. As for the OnePlus 7T, it hosts a smaller 6.55-inch full HD+ AMOLED display but the selfie camera is housed in a notch that truncates a significant portion of the on-screen content.
Storage that can be expanded up to 1TB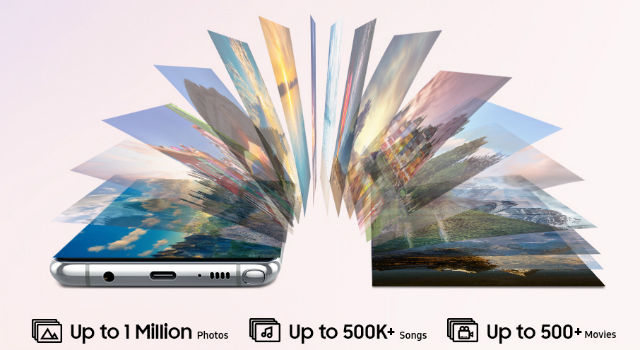 The Samsung Galaxy Note10 Lite features 128GB of onboard storage in its base model, the same as OnePlus 7T for the base variant. However, the latter also has a 256GB storage variant. But the Galaxy Note10 Lite beats even that with support for microSD cards of up to 1TB capacity! That means you can store as many as 1Million images, 300,000 songs, or 500 HD movies in the phone. That's just crazy!
A "jacked up" entertainment experience
Much has been said about the death of the 3.5mm headphone jack, but Samsung has been one of the few brands that have listened to buyers and kept the 3.5mm jack alive. The Samsung Galaxy Note10 Lite is not an exception, so you can breathe easy that you won't have to keep charging earphones just to listen to your favourite music or watch your treasured home movies. With a pair of wired headphones in your bag, you will be able to enjoy a hassle-free music experience. As you may know, the OnePlus 7T is devoid of a headphone jack, which limits your choice of acoustic accessories.
Safe and Secure
The Galaxy Note10 Lite lets you rest easy with some of the lowest SAR values in the industry, much below OnePlus smartphone. This means that consumers are better protected from harmful radiation that usually emanates from smartphones. Galaxy Note10 Lite also protects your private data with Knox security. Knox provides multi-layered, defense-grade encryption to keep your most sensitive data safe from malware and malicious threats.
Conclusion
The Samsung Galaxy Note10 Lite has clearly been made keeping the needs of the youth in mid. Not only does it come with an exciting 32MP front camera onboard, it also incorporates a triple rear camera setup with Dual Pixel technology, the S Pen, the 3.5mm headphone jack, and a microSD card slot capable of holding 1TB. Powered by an Octa-core 10nm chipset, the smartphone has an excellent camera setup on the back to capture all your treasured memories and a huge, uninterrupted display to view them on. With a price tag of ₹38,999/- it is clearly going to be the de facto choice of the millennials and Gen Z. And with an additional Samsung Upgrade Bonus of ₹5000, which takes the effective ownership price of Galaxy Note10 Lite to ₹33,999, Galaxy Note10 Lite is clearly going to be the de facto choice of the millennials and Gen Z.