"Samsung has permanently discontinued the Galaxy Note7 flagship"
If you haven't been living under a rock, then you may know that Samsung was facing problems with its latest flagship, the Galaxy Note7 ( first impressions). After multiple reports of the phone units exploding and catching fire, the company had to issue a global recall. Just yesterday, the brand shut down the sales of the Galaxy Note7 worldwide after even the replacement units of the device started catching fire. Now the South Korean tech giant has finally bid goodbye to the Galaxy Note7 altogether as it has permanently discontinued production and sales of the phone.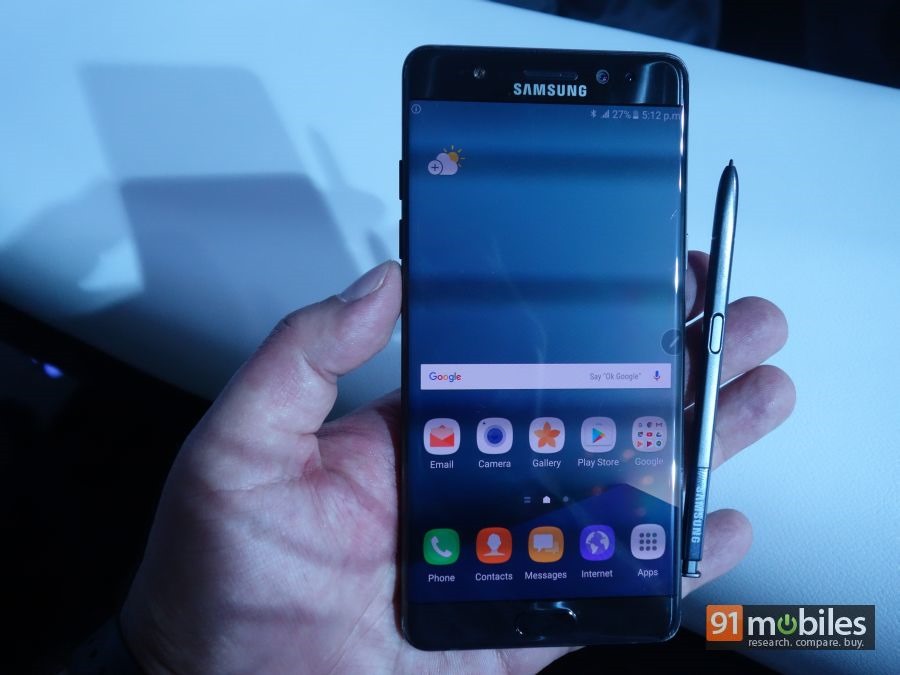 As per a report by the Wall Street Journal, Samsung has asked its users to stop using the Galaxy Note7. The brand has also asked all telecom carriers and retailers to stop selling the Galaxy Note7 or accept exchanges. As per the report, "Samsung Electronics Co.'s recall of one of its most advanced smartphones descended further into confusion, as the technology giant told consumers to stop using the Galaxy Note 7 and halted its production and distribution, while investigators probed reports of overheating batteries on devices that were supposed to be safe.
So, the Samsung Galaxy Note7 has finally been officially shelved. The company launched the Galaxy Note7 early to compete against the Apple iPhone 7, but the move backfired. The loaded phablet was expected to launch in India before Diwali, but obviously, we can't expect that to happen now. Samsung is now reportedly all set to launch the Galaxy S8 to put the Galaxy Note7's fiasco behind it. The Galaxy S8 is expected to be unveiled in February next year, just before MWC 2017 kicks off.