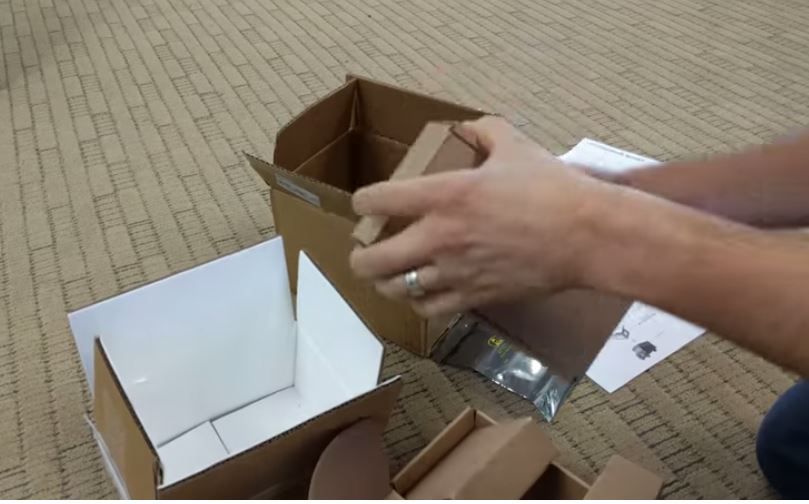 "The recall kits include three boxes and specify returns only by ground transport"
After a short-lived problematic run, Samsung officially suspended the sales and production of its Galaxy Note7 ( first impressions) flagship. Now the company has started sending out new recall kits for the device, which come with a static shield and three boxes. In addition, the replacement kit also contains protective gloves, and a special warning that the Note7 has to be shipped only by ground due to fears it could explode.
A video shared by XDA Developers shows all the contents of the recall kit. As per the instructions, the Galaxy Note7 has to be placed inside a static shielding bag first, and then be placed inside the OEM replacement box. The retail box must then be placed into an inner box, and finally the entire package must be placed within a recovery box with thermal protection. The label on the box states that it's "specifically for damaged/defective lithium ion batteries forbidden for transport by aircraft".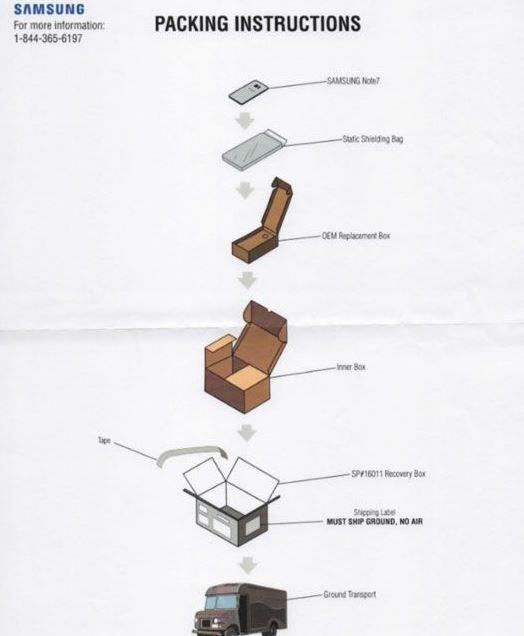 After globally recalling the Galaxy Note7 and ending its production, Samsung is now taking extra care for the returns of the phone. The brand had issued replacement units for the faulty Note7's, but these were also suffering from battery explosions. After the fiasco, the brand's shares fell by nearly eight percent in the aftermath of the announcement, which wiped around $17 billion of its value.

Source
Samsung Galaxy Note 7 Video