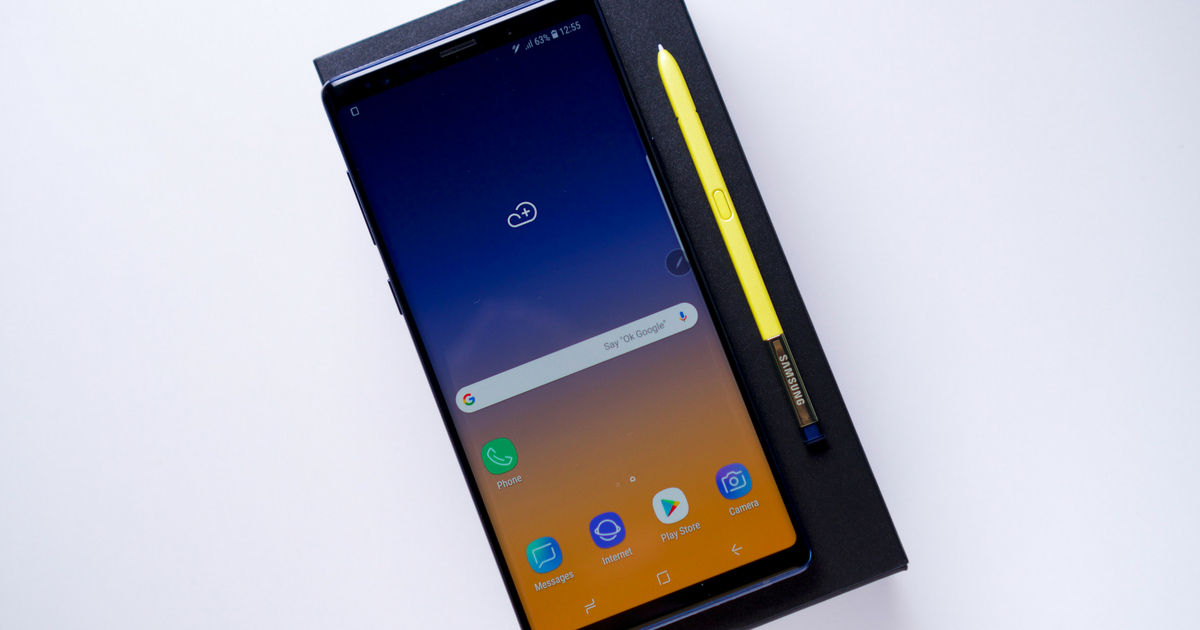 "As part of the new schedule, the Samsung Galaxy Note9 will be updated in January, while the Note8 has been preponed from March to February."
In a pleasant turn of events, Samsung Mobile has actually hastened up its Android Pie rollout schedule. The Korean electronics giant has never been very spontaneous with rolling out Android upgrades to its phones — something that has been a prickly thorn for the company's otherwise generally suave products. With Android 9.0 Pie, however, the comes appears intent on changing all of that. After having announced a schedule for rolling out the Android Pie update to its device, Samsung has actually managed to prepone its schedule, and by a decent margin as well.
The company began following the new schedule last month itself for the Samsung Galaxy S9 (review) and S9+, which were earmarked for the Pie upgrade in January, were updated in December itself. Now, the Samsung Galaxy Note9 (review), which was supposed to get the update in February, is slated to receive it a month in advance, while the same applies for the Galaxy Note8 (review) as well — which is reported to now receive the update in February, instead of March. Other devices that will receive the update sooner than the initial schedule include the Galaxy J4, J6+ and A8 Star (up from May to April), Galaxy J7 Duo (up from August to July), and the Galaxy Tab S3 9.7 (up from September to August).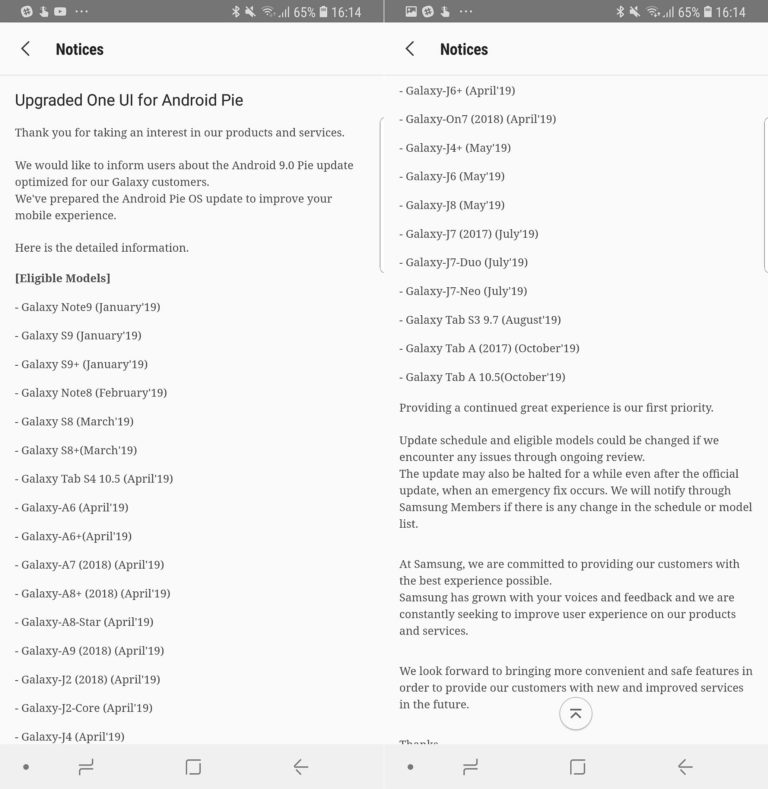 The new list also includes a few new additions, as well as a few omissions. The new entrants to the Android Pie-based Samsung One UI upgrade schedule are the Galaxy J2 (2018), J2 Core, Galaxy On7 and Galaxy J7 Neo, while those that have not been included in the new list are the rugged Galaxy Xcover4, the J3 (2017) and the Galaxy Tab Active2. Barring the Galaxy J3 (2017), which was a budget-segment smartphone, the other two devices in the omitted list were presumably not the most popular, and hence may not ensue widespread user dismay in general.
What's startling in this list is the inclusion of the Galaxy On7 — a budget smartphone that has been in the market for quite long already. Here's hoping Samsung's renewed vigour in rolling out updates is a sign for better things to come in future.