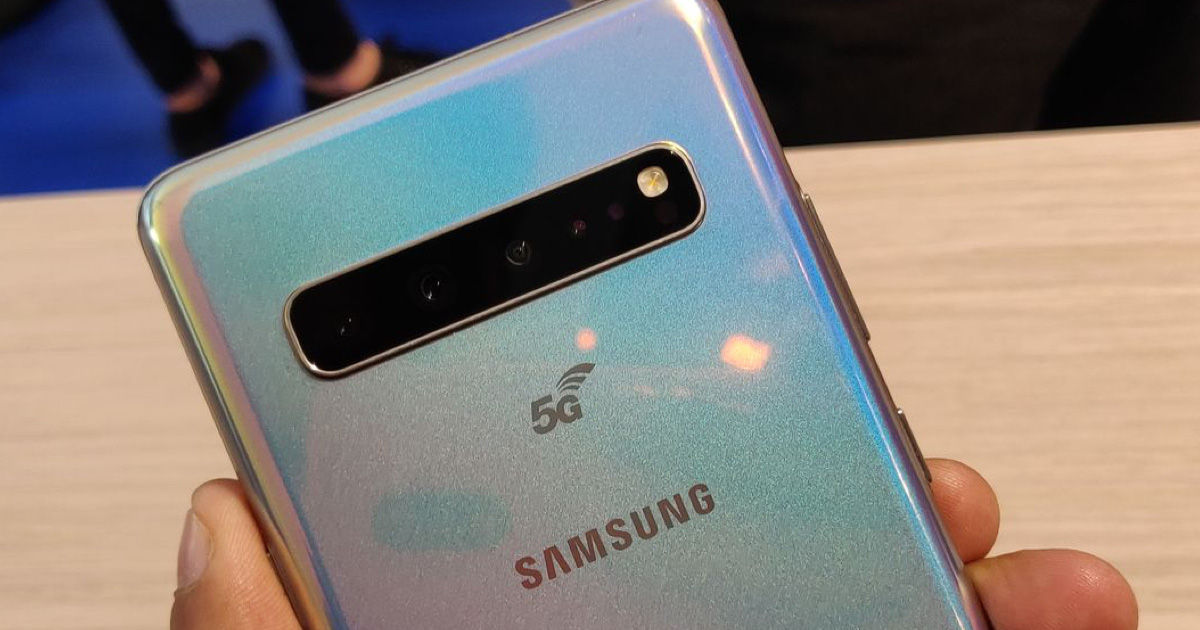 "While South Korea is all geared up to witness blazing fast internet, the European markets are all set for the Samsung Galaxy Fold to launch."
The Samsung Galaxy S10 5G's multi-gigabit class connectivity abilities are being taken to unprecedented public deployment levels by South Korean telecom operator – SK Telecom. The company had already announced carrier aggregation deployment with the Galaxy S10 5G during its 5G trial runs with the operator, reaching speeds of 2.7Gbps and ready for public use at up to 2.6Gbps. Now, SK Telecom has further announced that it will use Triple Aggregation with the operator. The result: internet speeds of up to 4Gbps.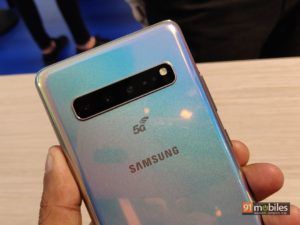 While the previous carrier aggregation used a combination of the new 5G network spectrum in combination with unused spectrum from the 4G LTE frequency bandwidth, the new technology of network bandwidth takes into account Wi-Fi networks as well, to further increase available bandwidth per device, and hence effectively increasing the operating speed of uploads and downloads. Since 5G, LTE, and Wi-Fi networks are put in use, Triple Aggregation is more efficient and certainly much faster in terms of network speed, robustness, availability and efficiency on cell towers.
The Samsung Galaxy S10 5G comes ready with the hardware to support such new connectivity technologies, powered by the Qualcomm X50 5G modem with MU-MIMO support. The handsets are currently undergoing pre-sale inspection and will be available to purchase in South Korea, with SK Telecom, from April 5th. However, the rest of the world will have to wait until 5G networks are deployed more widely, to be able to savour such ultra-fast connectivity standards.
That said, if you are in Europe or the US, you can instead get your hands on another of Samsung's newest devices — the Samsung Galaxy Fold. The rather novel device comes with a foldable AMOLED display, and will go for sale from April 26th in the US. In Europe, pre-orders for the Galaxy Fold open on the aforementioned date, while users would be able to get their hands on it from May 3rd. The foldable smartphone from Samsung retails at a rather shocking €2,000 (~Rs 1,56,000), and will be available across 15 European nations.
For Samsung's Indian fans, however, the wait appears to be longer, as 5G trials have been delayed in the country owing to infrastructure issues, thereby ruling out the possibility of the Galaxy S10 5G's launch. As for the Galaxy Fold, while Samsung has stated that it will be launched in India, there have been no confirmations from the company, even though a launch date of May has so far been speculated in the wild.
It is important to keep in mind that even after the Galaxy Fold is launched in India, availability is bound to be limited, since Samsung has decided on a limited production run with its first generation foldable smartphone. As a result, even if you're willing to pay the astronomical price tag, it might be a tough task to get your hands on one.