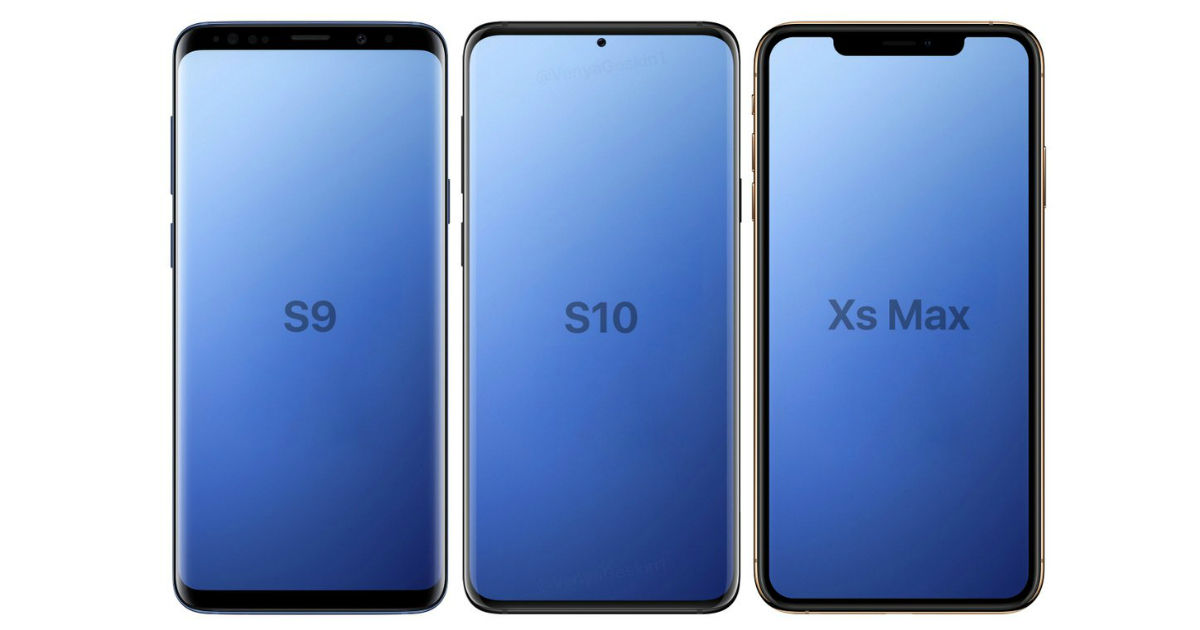 "It will house all the three camera lenses along with the flash and heart rate sensor"
Twitter account, Ice Universe is on a roll with Samsung Galaxy S10 leaks. After giving us a glimpse of what the upcoming device could look like, they have now provided us with details regarding its rear-camera. Apparently S10's primary camera will be horizontally aligned along with the flash and heart rate recognition area. This information seems to have been dig out by Ice Universe from the latest version of Samsung Health. One of the reasons for choosing a horizontal camera setup could be that Samsung plans to integrate a bigger battery with Galaxy S10.
And this leak is quite believable for two reasons, one being that Samsung is said to debut an in-display fingerprint sensor with its upcoming flagship, therefore freeing space for the heart rate sensor and the camera unit. And secondly because the Korean giant has been previously known for teasing their upcoming devices via such concept demos in some of their apps. Galaxy S10 will apparently come with a triple-rear camera unit and all of the lenses along with the flash and the hear rate monitor are expected to feature in this horizontal box.
Another interesting leak regarding the Galaxy S10 revolves around its display and front camera. Apparently the Samsung flagship won house a notch at the top for its selfie camera, instead it is said to come with a small cut-out within the display where the lens will be placed. If the leaked renders and the phone's screen protectors are anything to go by, then users are really in for a treat as Samsung Galaxy S10 could in-fact be truly bezel-less. It is said to feature either Samsung's in-house Exynos 9810 chipset or Qualcomm's upcoming processor depending on the location.
Galaxy S10 is expected to launch next year before the Mobile World Congress in 4 variants, including one with 5G compatibility.