Samsung Galaxy S10 Lite is easily one of the best premium mid-range smartphones available in the Indian market right now. An all-rounder, this model offers everything a smartphone user desires, from a large display and a huge battery to incredible cameras to storage that never runs out, edging out its rivals. One such mid-ranger that the Samsung Galaxy S10 Lite beats squarely in every respect is OnePlus 7T. Let's take a look at the features that make the Galaxy S10 Lite a much more obvious choice over the older OnePlus 7T.
Shake-free videos, guaranteed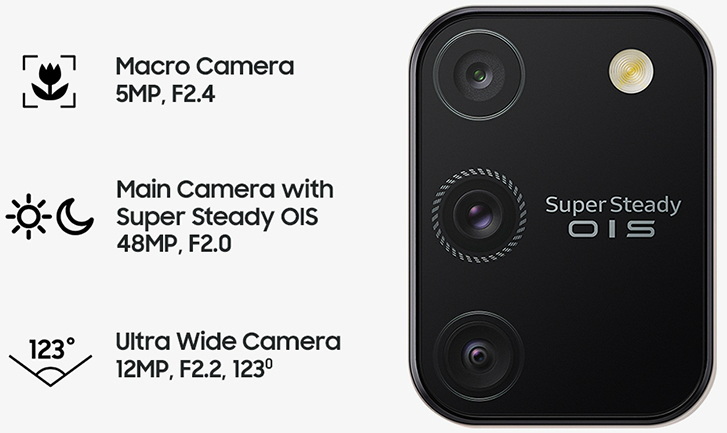 Both Galaxy S10 Lite and OnePlus 7T feature 48MP triple camera setups on the back, but beyond the numbers is where the real story begins. One of the key differentiators between the two smartphones in the photography department is the macro lens. The Samsung Galaxy S10 Lite features a dedicated 5MP macro camera to capture close-up shots that are full of details, even if the subject is just 4cms away from the lens. This is something the OnePlus 7T tries to achieve using just software but the difference in the resulting photos taken using the two smartphones is easily noticeable.
Samsung Galaxy S10 Lite also offers the industry-first Super Steady OIS feature that allows the smartphone to deliver better anti-shake photos and videos than any smartphone on the market. Samsung Galaxy S10 Lite uses a hardware-based gimbal-like mechanism to compensate for jerks better than the OnePlus 7T and other smartphones that use software to ensure you get blur-free images and videos.
Then there's Live Focus, which gives you control over the bokeh effect in portrait shots. The best part? It works while shooting videos and selfies too! The selfie sensor on the Galaxy S10 Lite has f/2.2 aperture – this allows the lens to capture more light even under lowlight conditions to make sure your selfies turn out bright and full of colour. OnePlus 7T's 16MP selfie sensor pales in comparison to the high-resolution 32MP selfie camera onboard the Galaxy S10 Lite.
Zoom-in Mic by Samsung is another addition that puts the Galaxy S10 Lite and OnePlus 7T leagues apart. This feature is designed for video enthusiasts and allows users to shoot videos without losing out on the subject's voice in noisy environments.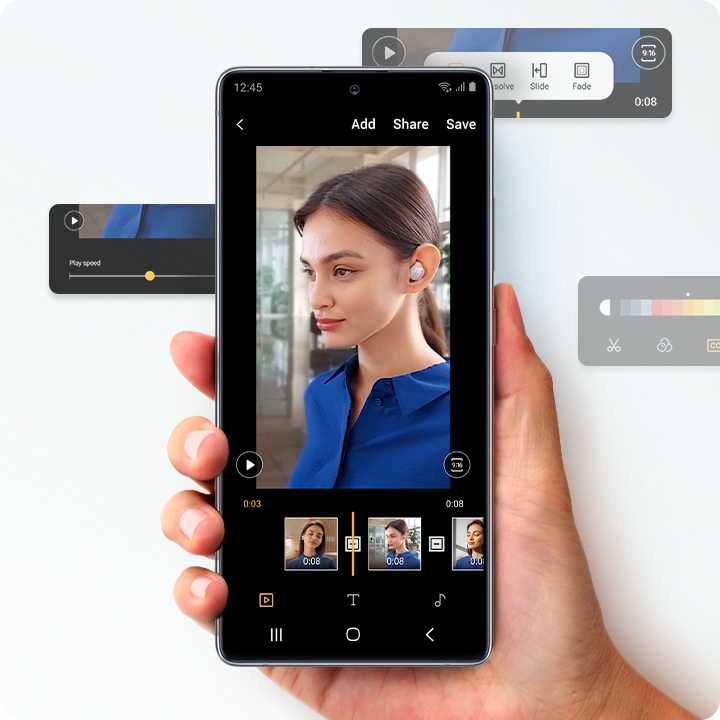 Another feature that the Galaxy S10 Lite offers and the OnePlus 7T lacks is the built-in video editing suite. The video editing suite allows you to add transition effects as well as music to your videos, cut scenes, overlay text of your choice, add filters, etc to make your videos livelier and to give them a personal touch. You can even stitch multiple clips together to make a new video thanks to the Create Movie option. So whether you are an Instagram celebrity or a YouTuber in the making, the Samsung Galaxy S10 Lite will be the perfect smartphone for you, not just to shoot videos but to edit them on-the-go as well.
A display that gives the competition a run for its money
Samsung Galaxy S10 Lite sports a large 6.7-inch Super AMOLED Plus display with full HD+ (1,080 x 2,400 pixels) resolution and tall, 20:9 aspect ratio. It comes with an always-on functionality and the modern Infinity O Design with a punch-hole to house the selfie camera. In contrast, OnePlus 7T gives you a smaller 6.55-inch display with a waterdrop notch from 2018 and without the convenience of an always-on display.
Battery that lasts long and charges quickly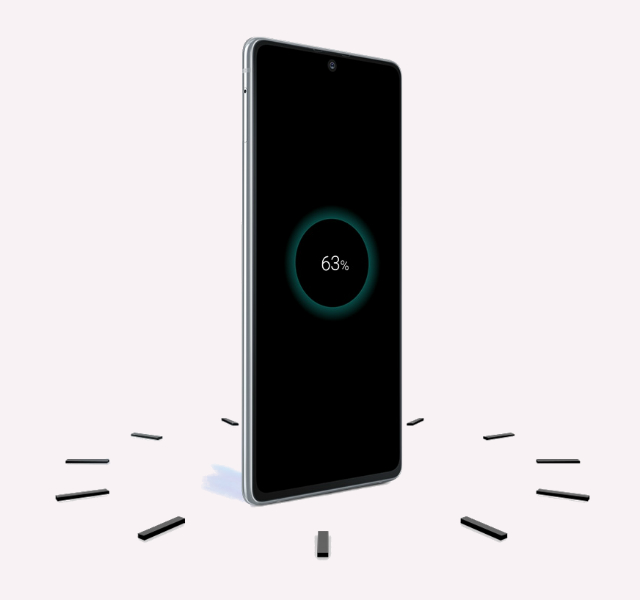 Compared to the huge 4,500mAh battery of the Samsung model, the 3,800mAh battery of the OnePlus handset seems rather mediocre. Add the 45W Super Fast Charging to the mix and the Galaxy S10 Lite is a force to reckon with and easily towers over the 30W charging technology of the 7T. And Samsung takes this a step further with its Intelligent Battery feature, which analyses your usage patterns to optimise power consumption by automatically shutting down apps that are not used frequently. This means you can easily get 2-day battery life with the Samsung Galaxy S10 Lite, something the OnePlus 7T cannot guarantee.
Never run out of space to store your memories
Having enough storage for all your apps, games, photos, videos, etc is critical for a great smartphone experience. Both the Samsung Galaxy S10 Lite and the OnePlus 7T offer 128GB storage with the base variant, with the former going to 512GB for the top model and the latter maxing out at just 256GB.
Software that makes your life easier
Samsung Galaxy S10 Lite runs One UI 2.0, the company's custom skin based atop the latest Android 10 software. The One UI 2.0 software is designed to keep your focus on the things that matter most. To achieve this, the software skin uses visual design that is simple, consistent, user friendly, and made to give you all the critical information in a single glance. You even get tools to track smartphone usage, manage screen time, or enable focus time to help you cut down on how long you are hooked to your phone in a day.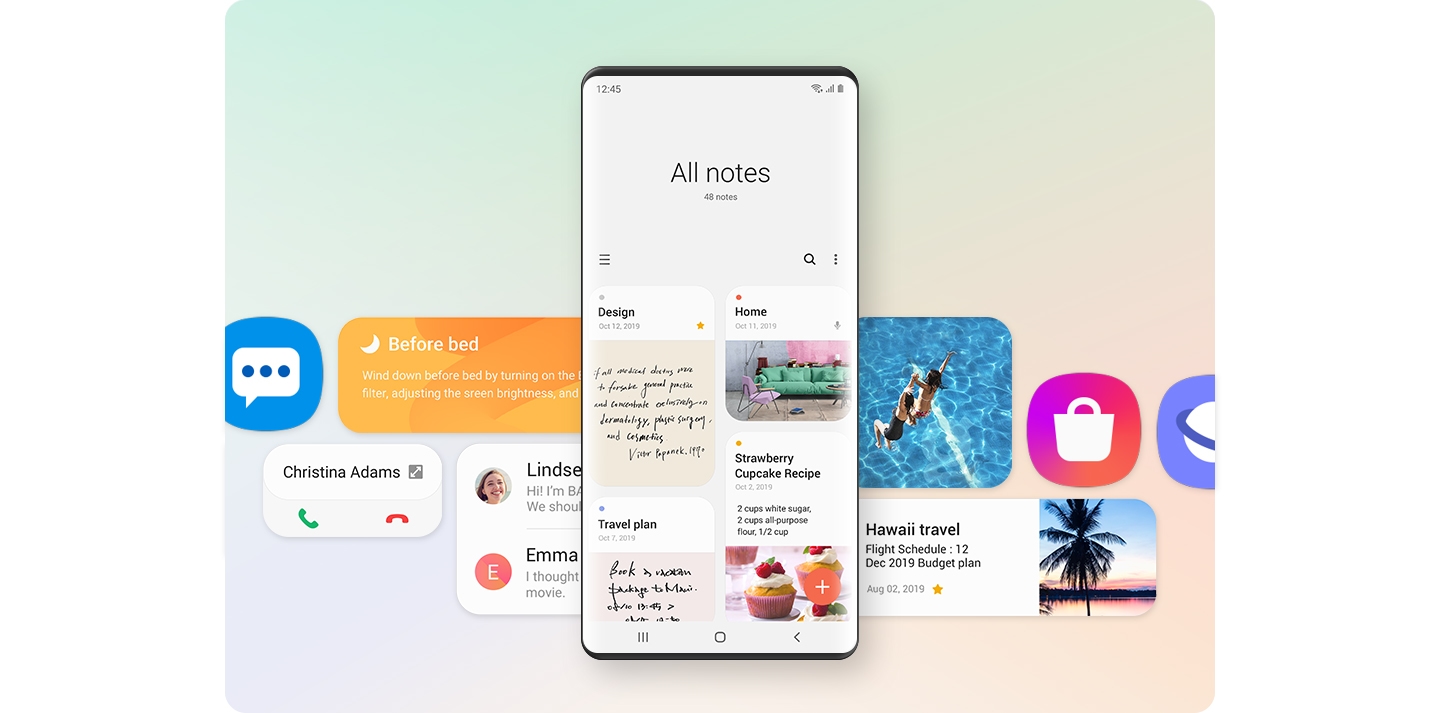 And on top of all of this, the Galaxy S10 Lite comes with Samsung Pay to make payments smarter and more efficient than ever before. Instead of being limited by NFC – which hardly has any presence in India – Samsung Pay uses MST technology to allow you to make payments from your smartphone when you make purchases offline. This means you can use Samsung Pay on your smartphone practically everywhere! You can securely store the details of all your credit and debit cards in the Samsung Pay app and when it's time to pay for your purchases, simply tap your phone against the Point of Sale machine and authenticate the transaction using your fingerprint. It's that easy!
And all your financial data is securely saved using digital tokenisation, which means your physical cards' details are never stored on your Samsung Galaxy S10 Lite. Moreover, it is protected by Samsung Knox, a defence-grade mobile security technology so you never have to worry about your financial data getting misused. The impact of Samsung Knox doesn't end at mobile payments – it also secures the files, passwords, health data etc. on your Galaxy S10 Lite. There's nothing close to Samsung Pay and Samsung Knox that OnePlus 7T can offer in its software suite, giving the Galaxy S10 Lite a huge edge.
Astounding price tag and attractive offers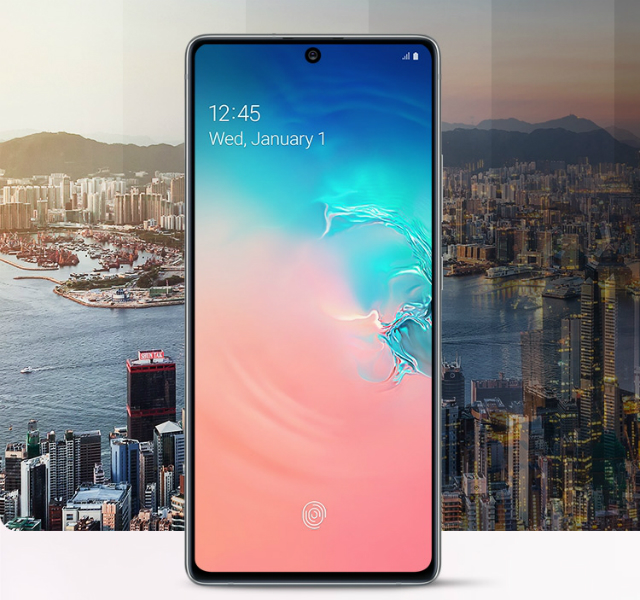 All these features – in addition to the gorgeous 6.7-inch Full HD+ Super AMOLED screen and the powerful Octa-Core 2.8GHz Snapdragon 855 processor with 8GB RAM – make Samsung Galaxy S10 Lite the perfect choice in the premium mid-range segment. And considering this smartphone's price is just Rs 42,999 for the 128GB variant and Rs 47,999 for the 512GB option, it is a great deal in the premium mid-range segment today. You can also get exciting cashback offers and discounts to make your purchase even more affordable!
You can grab the Galaxy S10 Lite at 'No Cost EMI' plans. HDFC credit and debit card users are eligible for a Rs. 4,000 cashback or Samsung is offering an additional upgrade bonus of up to Rs. 3,000 in exchange for your old smartphone. This brings down the effective price of the Galaxy S10 Lite to just Rs. 38,999, a deal you cannot afford to miss. The Galaxy S10 Lite is available on Samsung e-store and Flipkart.com.
Buying the Samsung Galaxy S10 Lite smartphone becomes even more affordable thanks to no-cost EMI options. Moreover, you can either use an HDFC Bank credit or debit card while purchasing the smartphone to get a Rs 4,000 instant cashback or get Rs 3,000 discount on exchanging your old smartphone. These deals and offers bring down the effective price of the smartphone to just Rs 38,999. Buying a premium mid-range smartphone was never so affordable! So don't wait anymore and buy yourself the Samsung Galaxy S10 Lite, the most well-rounded premium mid-range smartphone in the market, from Flipkart or Samsung.com today!