This festive season, experience the Power of 10. What's that, you might be wondering. Simple — we're talking about the best-designed, best-looking, most feature-packed, and most powerful smartphones ever made: the Samsung Galaxy S10 and Note10. From their pro-grade cameras to the vibrant Infinity-O Dynamic AMOLED displays, everything is a 10 on 10 when it comes to these devices. Let's take a closer look at what these Samsung flagship smartphones have to offer.
What is the Power of 10?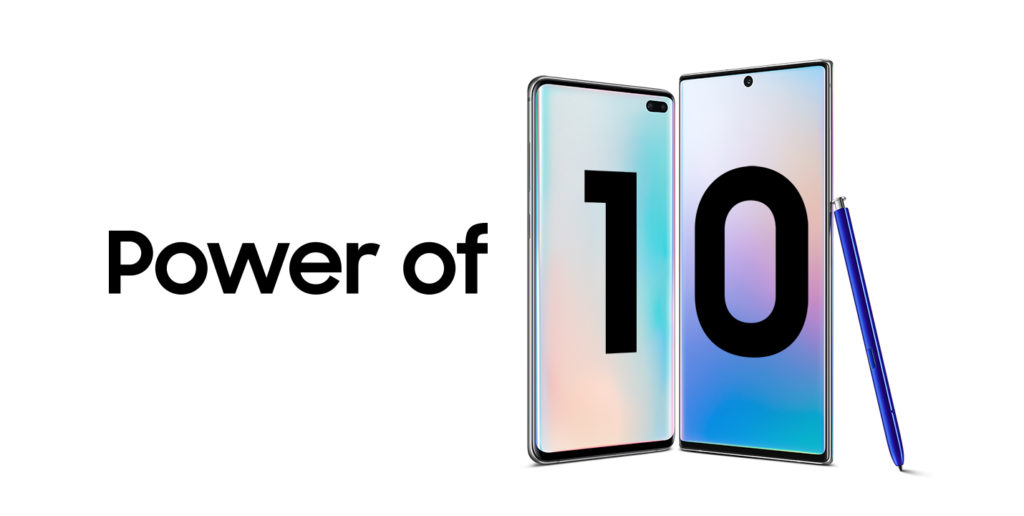 The offerings in the Galaxy S10 and Note10 lineups are perfect across the board… thanks to their hyperfast processors, a pro-grade Triple Camera that takes stunning photos and videos, oodles of onboard storage, massive batteries that power up in a jiffy, and an award-winning display that makes the viewing experience immersive. In short, everything about the Galaxy S10 and Galaxy Note10 is the best you can get for your money.
But we also have some favourites — these are aspects that the Samsung Galaxy S10 and Note devices handle better than other flagships, and include abilities you won't find elsewhere (including iPhones), and features that'll completely change how you use your smartphone…
1) Stunning design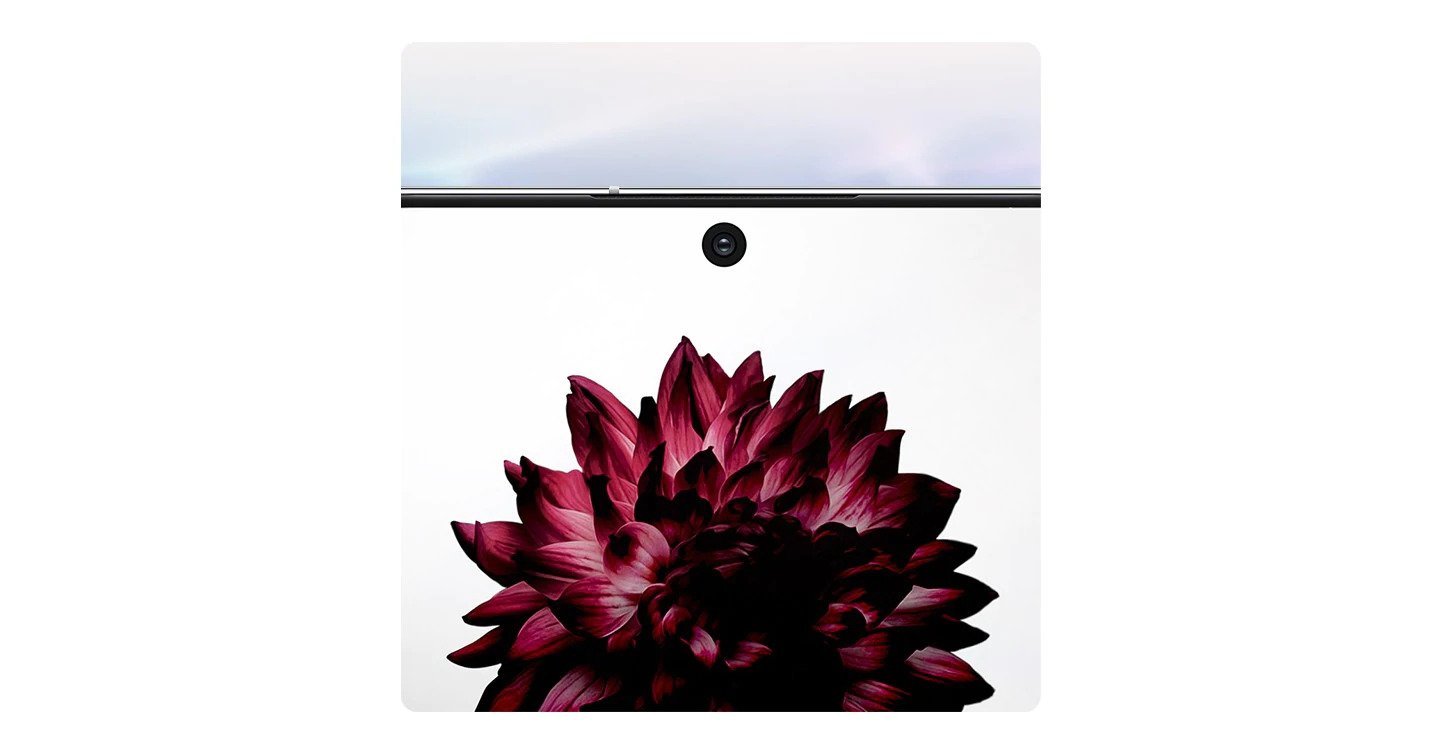 The standout aspect of the Galaxy S10 and Note10 design language is their Infinity-O screens. The small cut-out on the displays of these flagships is a result of very precise craftsmanship through a special laser cutting process. Not only does it enable an immersive visual experience, but also gives you the opportunity to use some very cool wallpaper designs especially created for these Samsung flagships. Adding to their attractiveness is the inclusion of the fingerprint scanner underneath the display, and availability in futuristic colours such as the Galaxy S10 in Prism hue and Note10's Aura Glow paintjob.
2) Unique Infinity-O display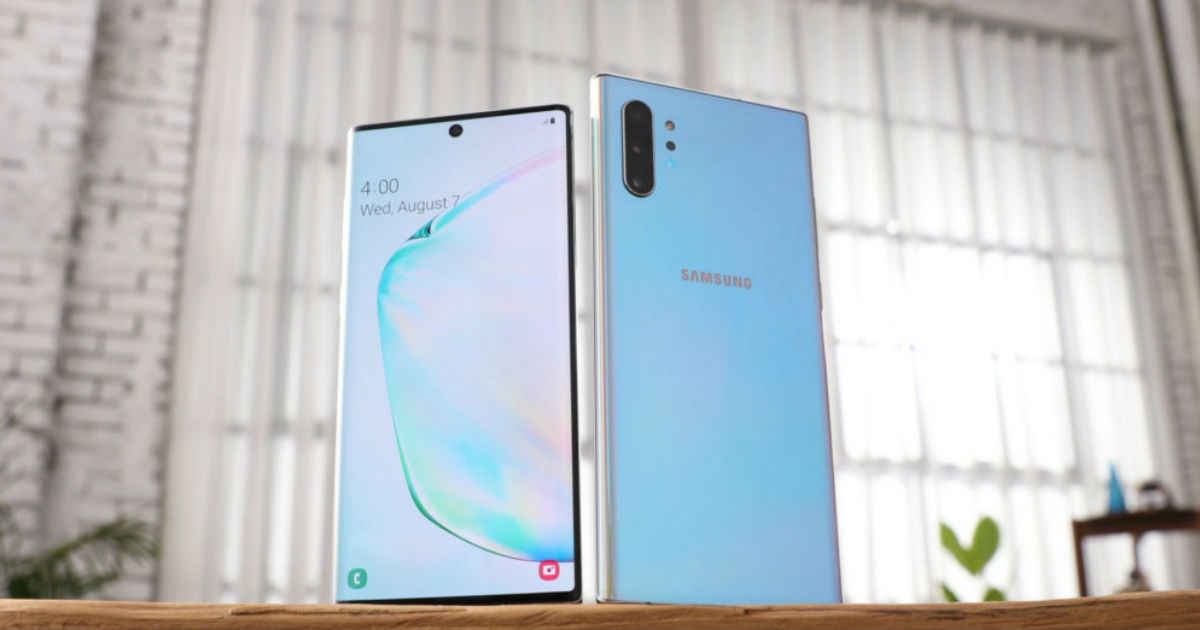 The Infinity-O display is among our favourite features of the Galaxy S10 and Note10 devices, which isn't surprising as they have been rated the A+ by DisplayMate. With vibrant, deep colours, and brightness of HDR10+, they are perfect for viewing the latest content from all your favourite streaming services. Then there's the Eye Comfort mode to ensure that the blue light is minimal. The bezel-less fronts make the phones look quite futuristic, and as for games, you'll love how realistic the latest titles look on these phones. Without a doubt, the Infinity-O displays on Samsung flagships are the most immersive panels in the smartphone segment.
3) Powerful pro-grade cameras
There's one other aspect where the Galaxy S10 and Note10 devices have established their dominance in — photography. That's right, their pro-grade cameras will give you stunning photos and videos that should really boost your social media standing. There's so much here to unpack, but we'll focus on a few features we really love. You have night mode on the ultrawide, main and telephoto lens, not to mention the selfie camera. This means that you will get stunning low-light images, no matter what mode you are shooting in.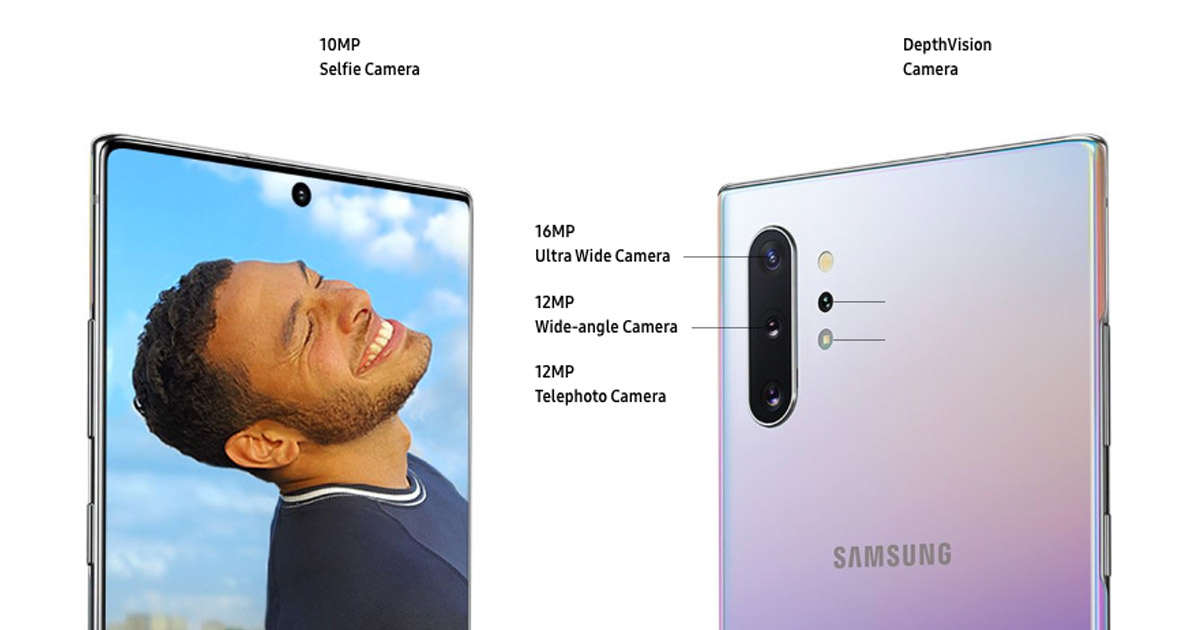 We also have a feeling that you'll be spending a lot of time shooting videos, thanks to Super Steady Video stabilization that shoots rock-steady footage even if you're running or climbing stairs. Or just go ahead and use Live Focus video to shoot dreamy scenes like those in movies, and thanks to the support for capturing 4K HDR10+ video, you'll get punchy, bright footage that'll just blow everyone away.
4) Smooth performance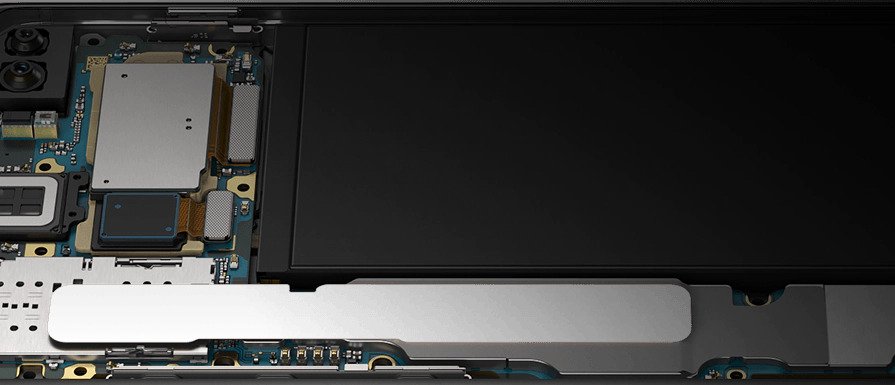 Whether you work with spreadsheets or you're a PUBG fanatic, you'll love the performance of the Galaxy S10 and Note10. Both the smartphones are equipped with the latest processors and offer a storage capacity of up to 1.5TB (when combined with external storage). Multitasking is also a piece of cake for these devices, with the S10+ and Note10+ shipping with as much as 12GB RAM.
5) Long-lasting battery with fast-charging abilities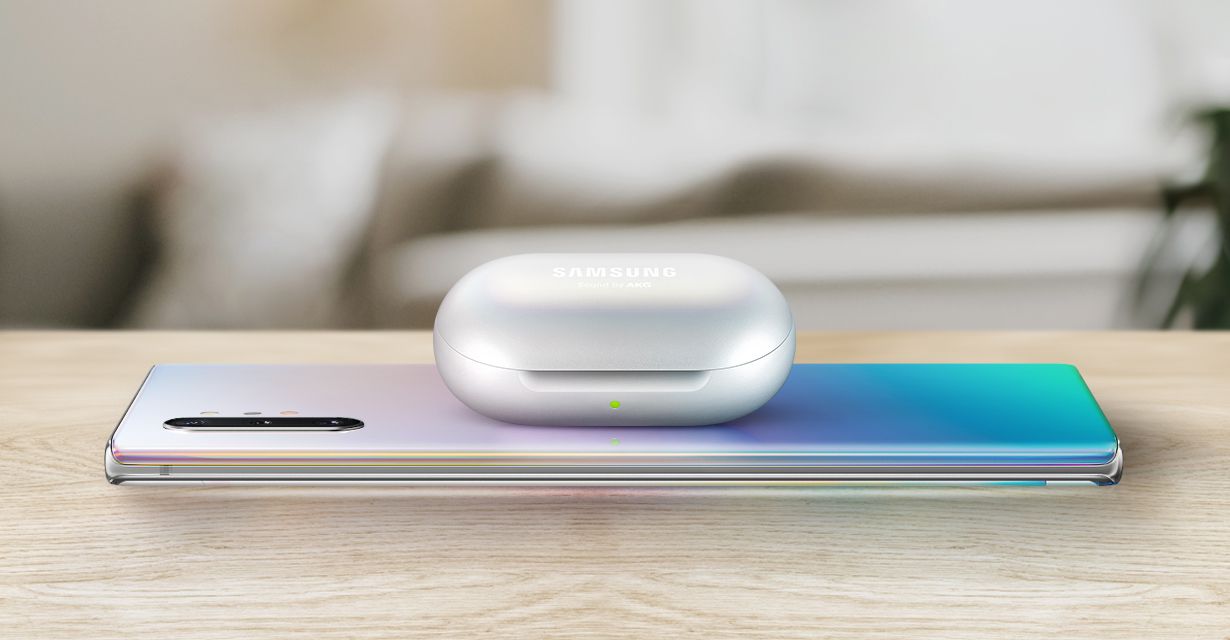 Samsung Galaxy S10 and Note10 devices pack in all-day batteries that feature adaptive power saving. This feature automatically optimises battery life based on your usage behaviour. And when you do need to juice them up, the handsets' fast charging capabilities come in quite handy, with the Note10+ having the ability to last an entire day after just 30 minutes of charging. Moreover, along with Fast Wireless Charging 2.0, the devices come with Wireless Powershare feature, which lets you charge other compatible gadgets (like the Samsung Galaxy Watch) wirelessly through your phone.
6) Durable build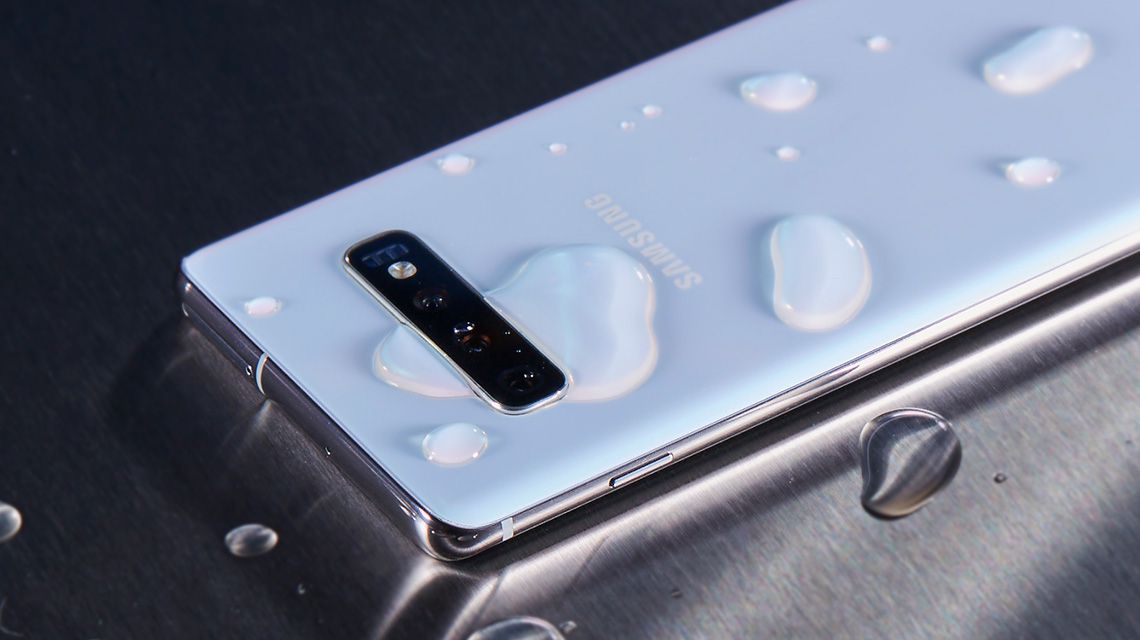 Along with the powerful hardware and camera capabilities, Samsung has also focused on offering a design that's not just pretty. Both the Galaxy S10 and Note10 devices are IP68 rated, making them impervious to dust and water. Protecting the displays on these devices is a layer of Corning Gorilla Glass 6, with the Note10 duo sporting glass at the rear too.
7) Security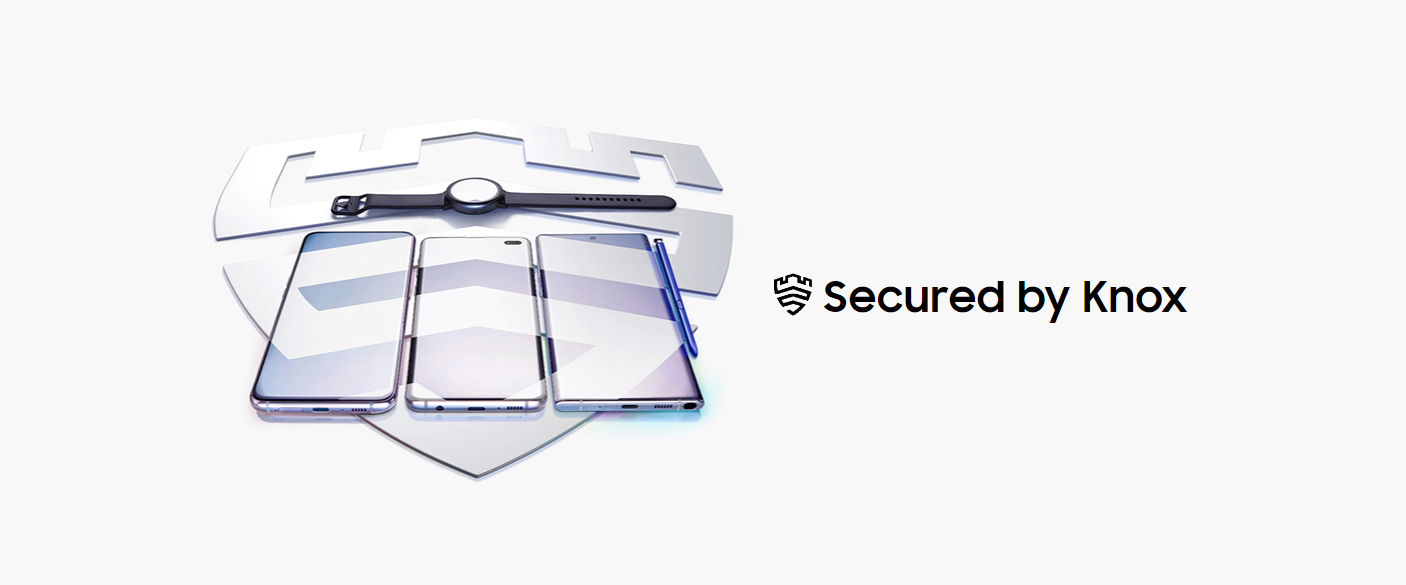 As mentioned above, the Galaxy S10 and Note10 handsets feature under-display fingerprint readers. But unlike other implementations, Samsung has opted for ultrasonic technology that not only works with wet fingers, but is also difficult to spoof. Of course, there's Samsung Knox as well, which offers Defense-grade security by encrypting your personal data. To top it up, these devices also feature Samsung Pay, the safe and secure way for making payments, that works everywhere while keeping your card information encrypted and secure.
8) Immersive audio experience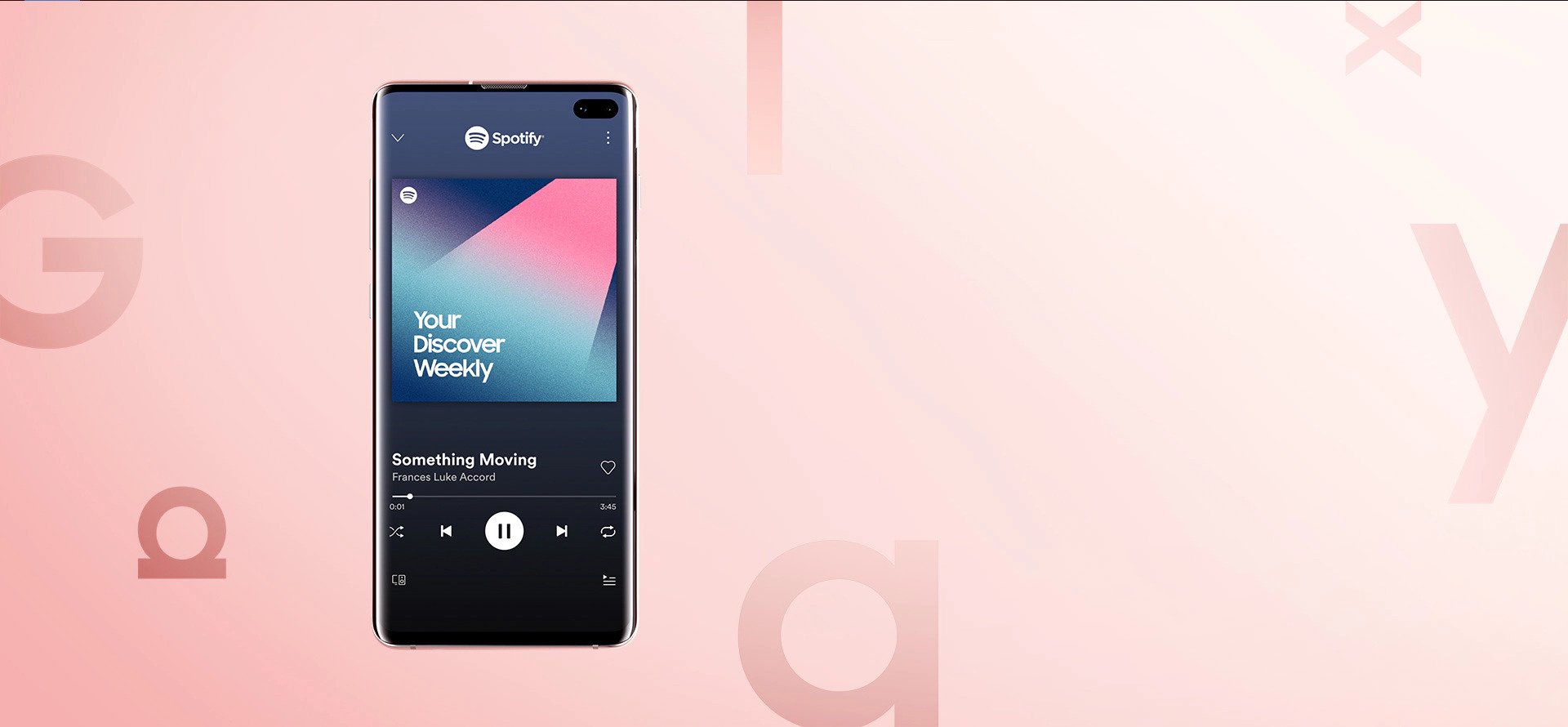 To augment the immersive visuals on the Galaxy S10 and Note10 smartphones, the devices come with support for Dolby Atmos surround sound. This means that you'll get lifelike audio while watching movies or playing games.
9) Optimised for gaming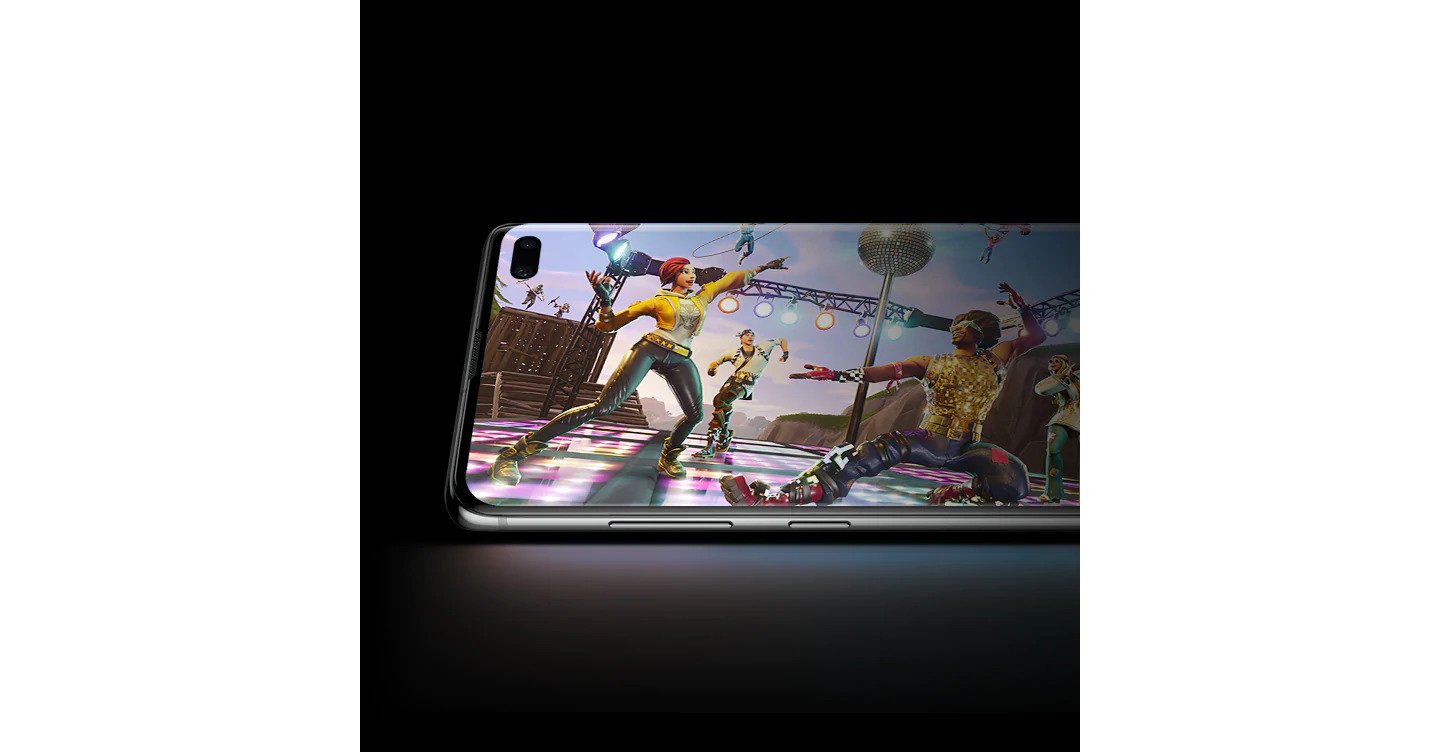 Speaking of gaming, the powerful processor under the hood of these smartphones is complemented well by the vapour-chamber cooling system to ensure that the devices maintain their cool even after long sessions. Both Galaxy S10 and Note10 come with a built-in game booster to offer a better experience.
10) The best time to own them is now
To help you make the best of the festive season, Samsung is running some enticing offers for the Galaxy S10 and Note10 which includes instant cashback of up to Rs 8,000.
So there you have it. These are just a few of the features that make the Samsung Galaxy S10 and Note10 the perfect devices and set them apart from the iPhone which seems to simply follow the herd. From the design and display, to the cameras and wireless charging, Samsung flagship phones are loaded with what we can only describe as the "Power of 10".