"Given the increasing popularity of red phones, it is hardly a surprise that Samsung's latest flagship smartphone is now available in a red paint job"
Samsung has unveiled a new colour variant of its latest flagship smartphones, the Galaxy S10 and Galaxy S10+. The duo is now available in a new Cardinal Red hue, joining the barrage of smartphones that have been unveiled of late in varying shades of red. It further contributes to the increasing number of colour options for phones, but doesn't provide a gradient back design that many smartphones have brought to the table.
However, this is the only change in the new Cardinal Red variants, apart from which all specifications remain the same. The Samsung Galaxy S10 is powered by either the Exynos 9820 SoC in Europe, Middle East and Asia, or the Qualcomm Snapdragon 855 SoC in USA, Latin America and China. It gets up to 8GB RAM and 128GB native storage in the phones.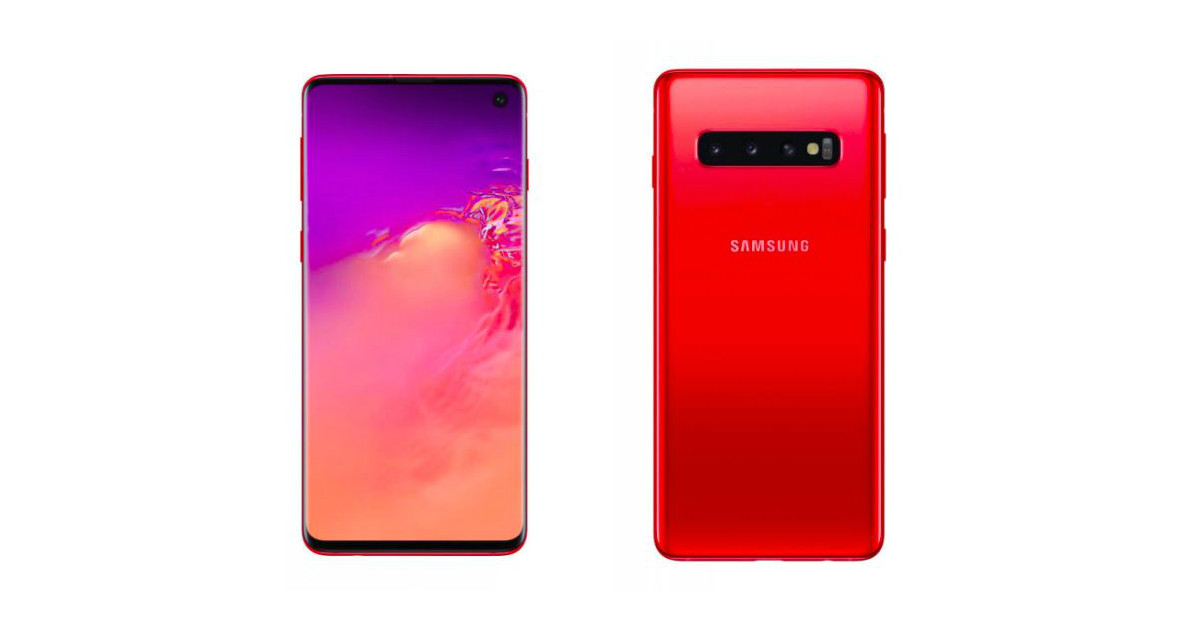 The smartphone gets a 6.1-inch dynamic AMOLED display with 2K+ screen resolution, and a 10-megapixel in-display front camera with f/1.9 lens. The rear of the phone features a triple-camera setup, with a 12MP + 12MP + 16MP setup. The main camera also gets variable aperture lens of f/1.5-2.4. Other features include a USB-C port, Bluetooth 5.0, IP68 water resistance, and a 3,400mAh battery pack with 15W fast charging, and even fast reverse charging.
In comparison, the Samsung Galaxy S10+ gets a larger 6.4-inch display with dual selfie cameras housed in a hole punched into the screen. It gets up to 12GB RAM and 1TB native storage. The smartphone supports Wi-Fi 6 standard and has a larger battery at 4,100mAh. Both the smartphones were already available in a range of colours, including white, black, pink, blue, yellow, and green.
It is not yet clear if the Cardinal Red colour variant might be a limited edition one, but as of now, it sounds like the variant is here to stay. It may also be specific to certain markets, and has for now been made available in Switzerland.