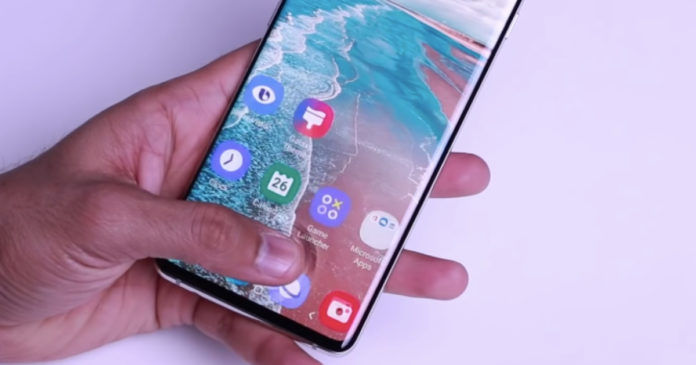 "Samsung included an ultrasonic in-display fingerprint scanner on the new Galaxy S10 and S10+, but it isn't as secure as advertised"
When Samsung announced its latest Galaxy S10 series, it spoke a lot about the new ultrasonic in-display fingerprint sensors found on the Galaxy S10 and Galaxy S10+. The company claimed that it is more secure and less prone to issues than an optical in-display scanner. However, as customers got their Galaxy S10 series units, they discovered that the ultrasonic scanner sometimes fails and isn't always accurate as advertised. Now, an Imgur user has proved that it isn't as secure as Samsung claimed.
The user has posted a short video showing how he was able to fool the ultrasonic in-display scanner using a 3D-printed fingerprint. He simply places the fake fingerprint over the scanner and voila, the phone is unlocked. Check out the video below to see it in action.
The user also explained the whole process of how he made the 3D fingerprint. He first took of picture of his fingerprint off a wine glass. He used his smartphone camera to take the picture, but stated that the results would have been better if he used a DSLR instead. He then increased the contrast of the photo and produced an alpha mask using Photoshop. Then he used 3DS Max to get the height and depth of the image. Finally, he used the AnyCubic Photon LCD resin printer to print the 3D fingerprint. He admitted that it took him three reprints to get it right.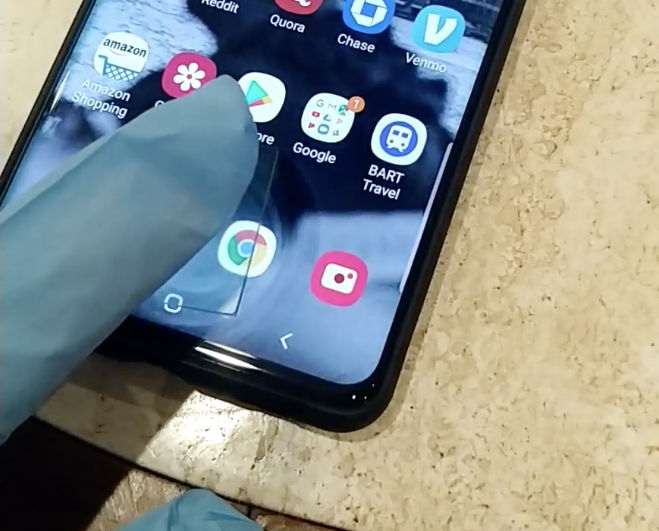 According to the user, the 3D fingerprint works just like his finger and he's able to unlock the phone every time. He stated that it is possible for someone to use a telephoto lens and a DSLR to get an image of your fingerprint, all without you knowing.
Going by Samsung's claims, unlocking the phone shouldn't have been possible with such ease. The ultrasonic fingerprint scanner works differently from an optical scanner – it sends out out an ultrasonic pulse that takes highly accurate 3D scans of the ridges and grooves on your fingerprint. Both Samsung and Qualcomm, who make these scanners, have claimed that it is the next evolution in fingerprint scanners. But it seems the tech needs a little more finetuning before it can be considered fully reliable.
Samsung Galaxy S10 Specifications
Performance
Octa core (2.73 GHz, Dual Core + 2.31 GHz, Dual core + 1.95 GHz, Quad core)
Samsung Exynos 9 Octa
8 GB RAM
Display
6.1 inches (15.49 cm)
1440x3040 px, 551 PPI
Dynamic AMOLED
Camera
12 MP + 12 MP + 16 MP Triple Primary Cameras
LED Flash
10 MP Front Camera
Battery
3400 mAh
Fast Charging
USB Type-C port
Samsung Galaxy S10 Video