"The new prices for the Galaxy S10 devices have been listed on Samsung India's website, hence making the price cuts official."
Samsung Galaxy S10 series of smartphones has now received an official price cut in India, soon after the Galaxy S20 series was unveiled at the Galaxy Unpacked 2020 event. The price cut has been mentioned on Samsung India's website and is most likely an indicator of the launch of the Galaxy S20 devices in India. Samsung will be looking to clear its inventory of Galaxy S10 devices faster, in order to make space for the Galaxy S20 series in India. While the latter's India pricing is still under the wraps, the Galaxy S10 price cut means this might be a good time to pick up any of the Galaxy S10 smartphones, if you have been on the lookout for a flagship smartphone.
According to Samsung India's website, the Galaxy S10 is now available at Rs 54,900, down from its launch price of Rs 66,900. This gives it a net price drop of Rs 12,000. The Galaxy S10 Plus, meanwhile, is now priced at Rs 61,900 in India, down from its previous selling price of Rs 73,900. The net price cut on the Galaxy S10 Plus is also Rs 12,000, maintaining parity in the lineup. Both the Galaxy S10 and S10 Plus are available only in 128GB internal storage variants. Both the smartphones are available in Prism Black, Prism Blue, and Prism White colours, with the Galaxy S10 Plus getting additional Ceramic White and Ceramic Black finishes.

Why pay in full when you get EMIs with 0% interest?
Buy the Samsung Galaxy S10 series now and pay later in flexible EMIs!
No application fee
No down payment required
No pre-closure fee
Lastly, the Galaxy S10e, which was Samsung's take on a mid-range variant of the flagship lineup, is now officially priced at Rs 47,900 in India. The Galaxy S10e, it is important to note, has already been selling in India at Rs 47,900 owing to a discount offer on the smartphone, after it began retailing at Rs 55,900. This gives it an official price drop of Rs 8,000, making it available for more discount offers during sale seasons. Like its higher specification brethren, the Galaxy S10e is also available in 128GB internal storage, and will be available in Prism White and Prism Black colours.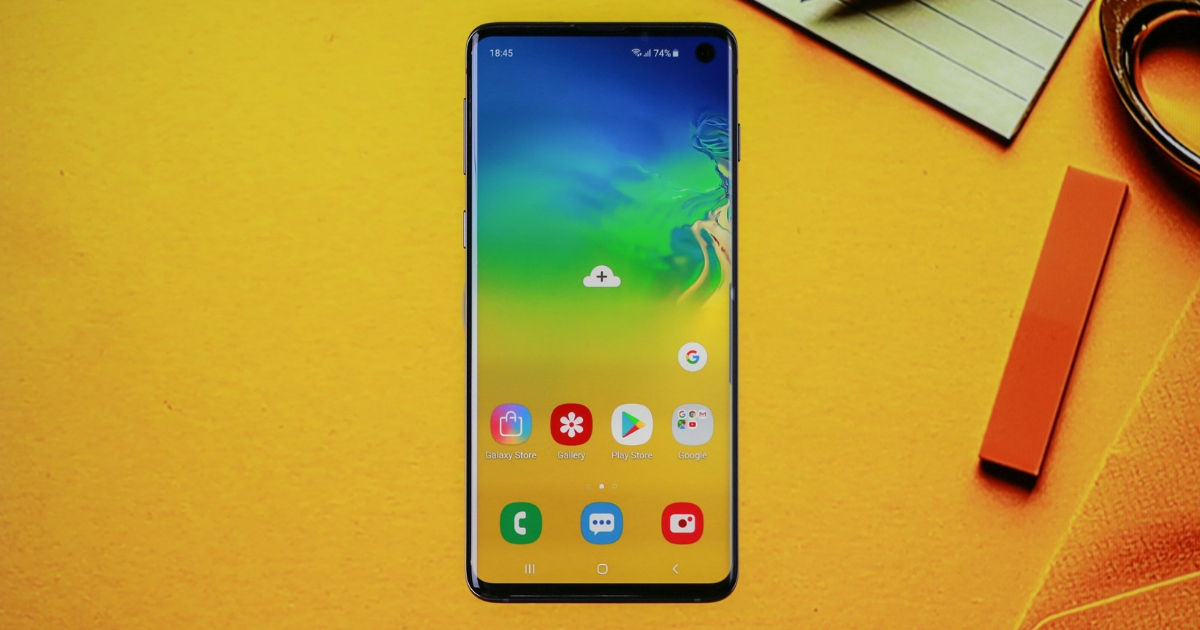 The Samsung Galaxy S10 and S10 Plus are powered by the Exynos 9820 in India, and the Qualcomm Snapdragon 855 in international markets. The top of the line variant features a triple rear camera layout, along with a 6.4-inch 2K+ display, and dual-punch hole front camera. At Rs 61,900, the Galaxy S10 Plus still comes with a compelling feature set, which makes it a decent purchase to make, particularly after the price cut. It also gives some head room for Samsung to price its latest generation flagships, which should see an India unveiling in the days to come.