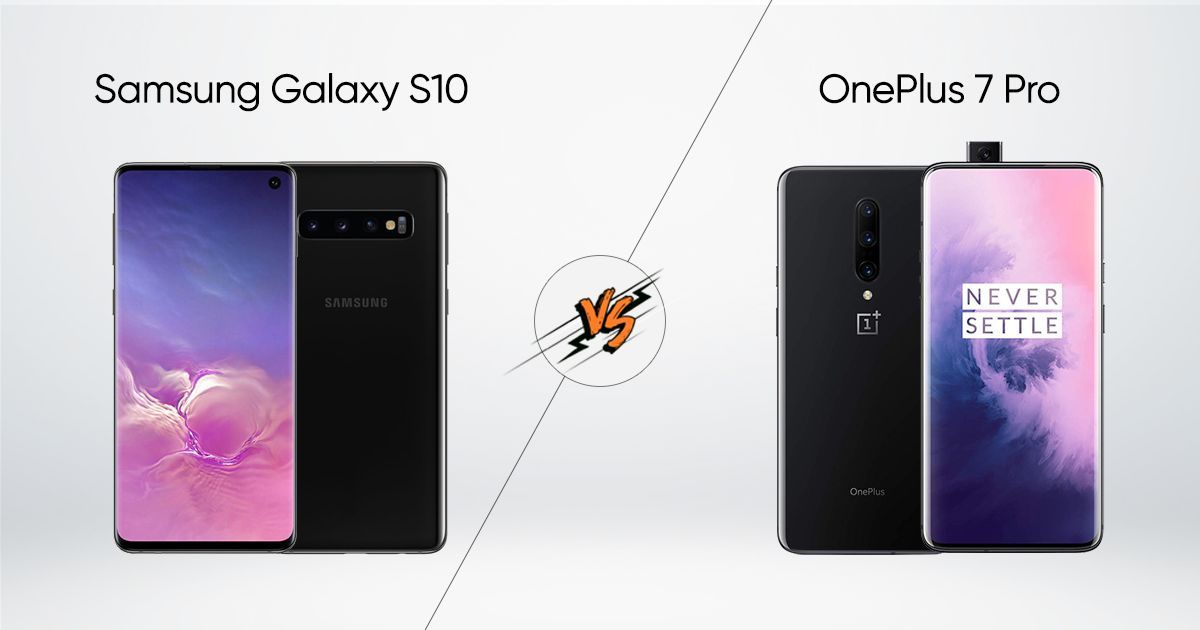 "The OnePlus 7 Pro marks the entry of OnePlus in the high-end segment, which is dominated by Samsung's Galaxy S10 series"
As per the data shared by Gfk, Samsung's new Galaxy S10 series accounted for three out of four premium smartphones sold in the country in March 2019. Now that is an impressive stat considering the S10 trio landed in India in the month of March itself. However, the info is not all that surprising considering the S10 series of phones came with as many as 10 industry firsts. The newly-launched OnePlus 7 Pro, however, hopes to challenge the Galaxy S10's dominance by offering a loaded spec sheet that matches it on some parameters. But there's more to the flagship experience than just specs. Wondering why are we saying that and what makes the Samsung Galaxy S10 a true flagship? Read on to find out.
Innovation: The mark of a true flagship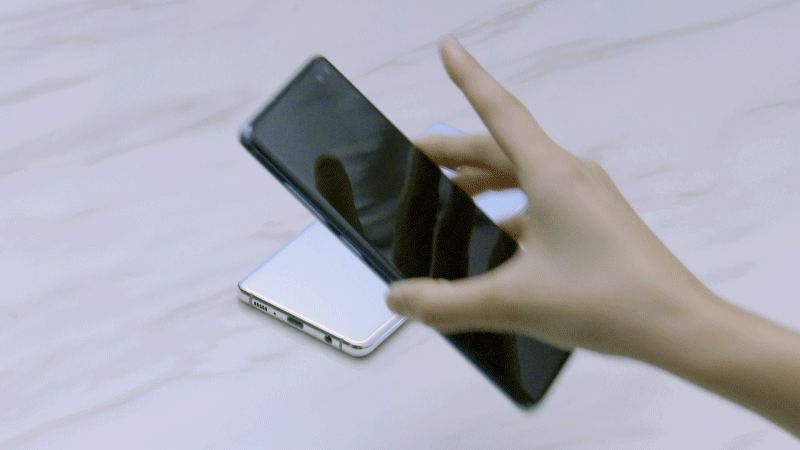 Samsung is known for pushing the envelope when it comes to innovation in technology. Over the last 10 years, the company has introduced several firsts in the smartphone arena, which were later picked up by other brands, including OnePlus. The latest flagship smartphone from Samsung, the Galaxy S10, also boasts several firsts including a Dynamic AMOLED display with HDR 10+ support, an in-display ultrasonic fingerprint scanner, HDR10+ video recording, 64-bit game support, Dolby Atmos for gaming and more. Clearly, despite gunning for the Galaxy S10, the OnePlus 7 Pro seems to be missing out on many of these features.
Packed with industry bests: A better overall product
Design: A lighter build and the latest version of Gorilla Glass
They say that first impression is the last impression, and hence more than anything else, a sleek, durable and premium design is the most visible mark of a flagship smartphone. To that end, the OnePlus 7 Pro comes with a premium glass-sandwich design that was originally made popular by Samsung's flagships. However, the OnePlus phone gets a mechanical elevating selfie camera, which has added to the heft and thickness of the handset at 206g and 8.8mm, respectively. In comparison, the Samsung Galaxy S10 is quite lightweight at 157gms and is also thinner at 7.8mm.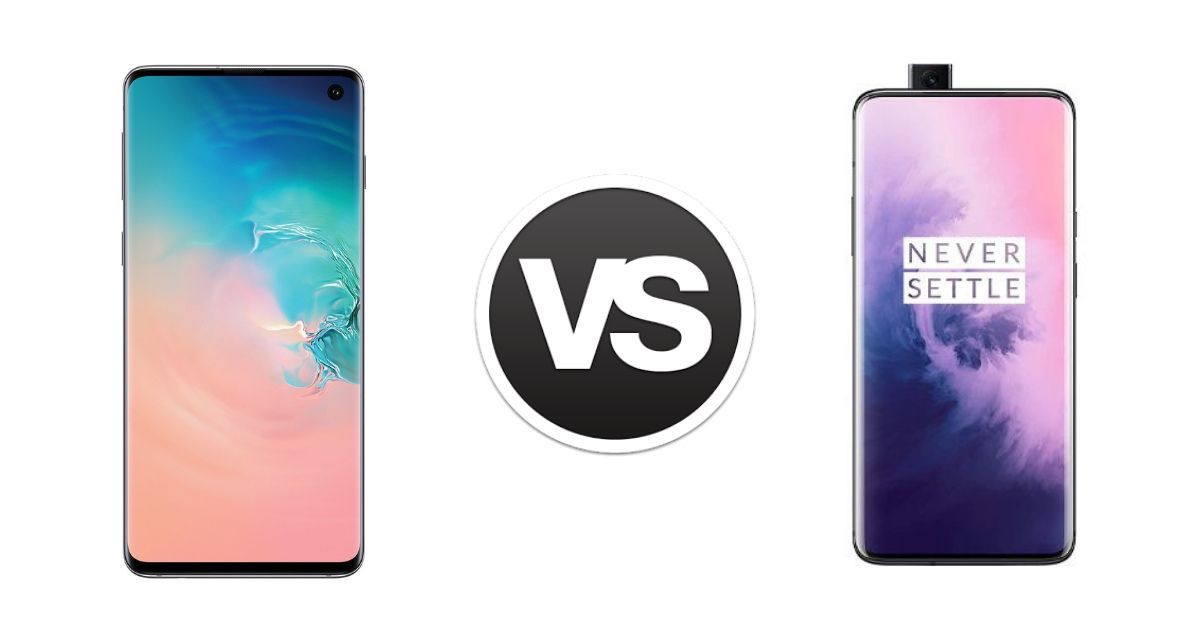 Up front, the OnePlus 7 Pro comes with a 6.67-inch QHD+ AMOLED panel, referred to as Fluid AMOLED because of the 90Hz refresh rate. On the flip side though, this feature negatively impacts battery life. Samsung's Galaxy S10 on the other hand, has opted for a Dynamic AMOLED display, which has an unobtrusive punch-hole to house the selfie camera which rules out any mechanical failures. Additionally, the display on the Samsung Galaxy S10 is protected by the latest Corning Gorilla Glass 6, while OnePlus' flagship features a generation old Gorilla Glass 5.
Versatile cameras with meaningful innovation

A flagship smartphone should have impressive camera capabilities, and needs to be versatile enough to let you express yourself in more ways than one. For that, the OnePlus 7 Pro is equipped with a 48MP f/1.6 sensor, a 16MP f/2.2 117-degree wide-angle shooter, and an 8MP f/2.4 telephoto lens that supports 3x zoom. In comparison, the Samsung Galaxy S10 gets a 12MP main sensor with a dual aperture that intelligently switches between f/1.5 and f/2.4, a 12MP telephoto lens and an ultra-wide 16MP snapper offering a wider field of view (123-degrees). Samsung has several advantages in this department and is much more versatile by offering features like dual aperture, super slow motion video recording at 960fps, super-steady videos and an autofocus-enabled selfie camera that can shoot videos in 4K resolution. Notably, these features are absent in the OnePlus 7 Pro.
Performance: 64-bit gaming support, Dolby Atmos speakers and more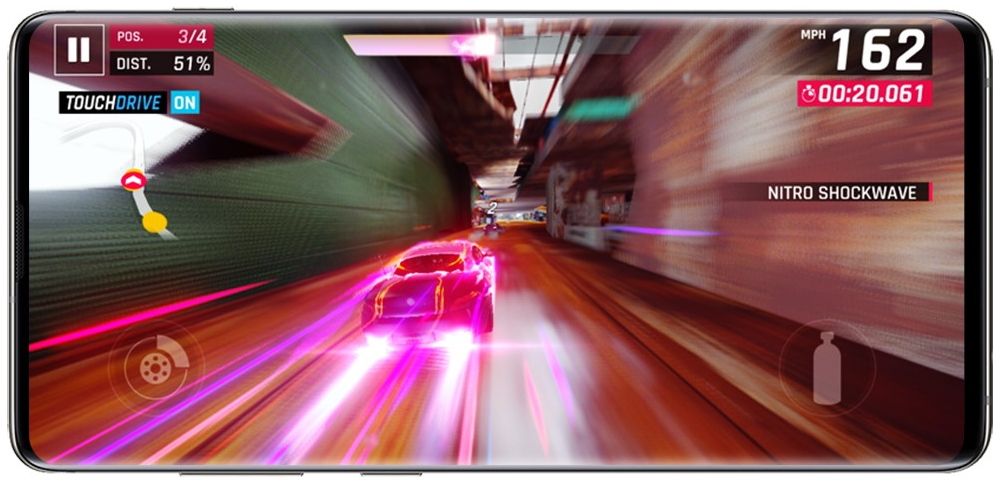 Flagship phones are expected to be powerful, and mobile gaming is one activity that really puts a phone's performance to the test. When it comes to gaming, the Galaxy S10 clearly stands apart. The S10 is the first smartphone to come with 64-bit gaming support and Unity gaming engine. While the former helps in ensuring faster game load times, the engine has been optimised for mobile gaming and enhances the overall gaming experience. Furthermore, the S10 sports a vapour chamber cooling system that prevents overheating while gaming.
Unparalleled security: The world's first phone with an ultrasonic fingerprint sensor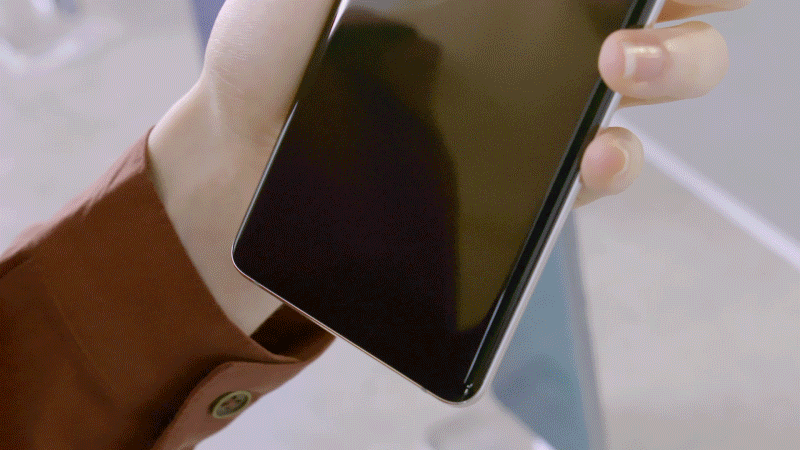 In a world where people store their entire lives — including their financial details and personal pictures — on their mobile devices, fool-proof security is essential. OnePlus included an in-display fingerprint scanner on the OnePlus 6T for the first time, and the phone's successor offers a much faster module. However, the fact remains that the optical fingerprint sensor used by OnePlus' offering works on the basis of a 2D image captured by the sensor, which means the security can potentially be fooled by an image of the user's fingerprint. Samsung has avoided this issue by utilising an industry-first in-display ultrasonic fingerprint reader on the Galaxy S10. The tech uses ultrasonic sound waves to get a blueprint of your finger, complete with its unique ridges, pores and cuts among other data. And since the sensor uses high-pitched sound waves, it's nearly impossible to fool it — offering the level of security that buyers of a high-end flagship would expect from their device.
Premium convenience for premium buyers
Charging: Fast wireless charging, Wireless PowerShare
Apart from power-packed features, the finer, intangible things are what makes the flagship device worth its price tag. That's why the South Korean giant has included a plethora of features on the Galaxy S10 that enhance the overall user experience. While OnePlus has finally embraced the glass build, it has refused to adopt another useful feature enabled by the use of glass. This means while the OnePlus 7 Pro comes with 30W fast charging, it still doesn't have the convenience of being able to charge wirelessly.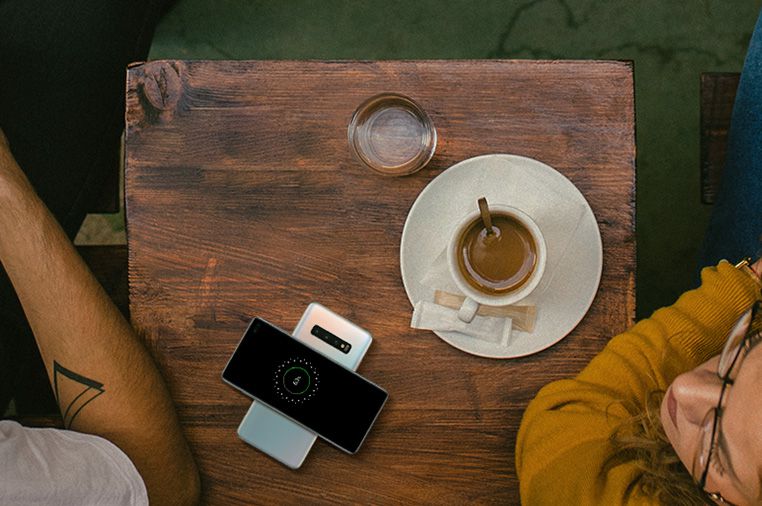 As opposed to that, Samsung has been offering wireless charging tech on its flagships for a while now. The S10 is no different, and in fact, is actually better thanks to the provision of fast wireless charging 2.0. You can always charge the phone using the provided fast charger, but in case you prefer the convenience of simply dropping your phone on a charging mat without having to bother with cables, you have that option too. Moreover, in the Galaxy S10, the company has added what it calls Wireless PowerShare, a feature which lets you wirelessly charge other compatible phones or wearables like the Galaxy Buds and Galaxy Watch straight from your phone. Now, that's the convenience a true flagship should offer.
Resistance to water and dust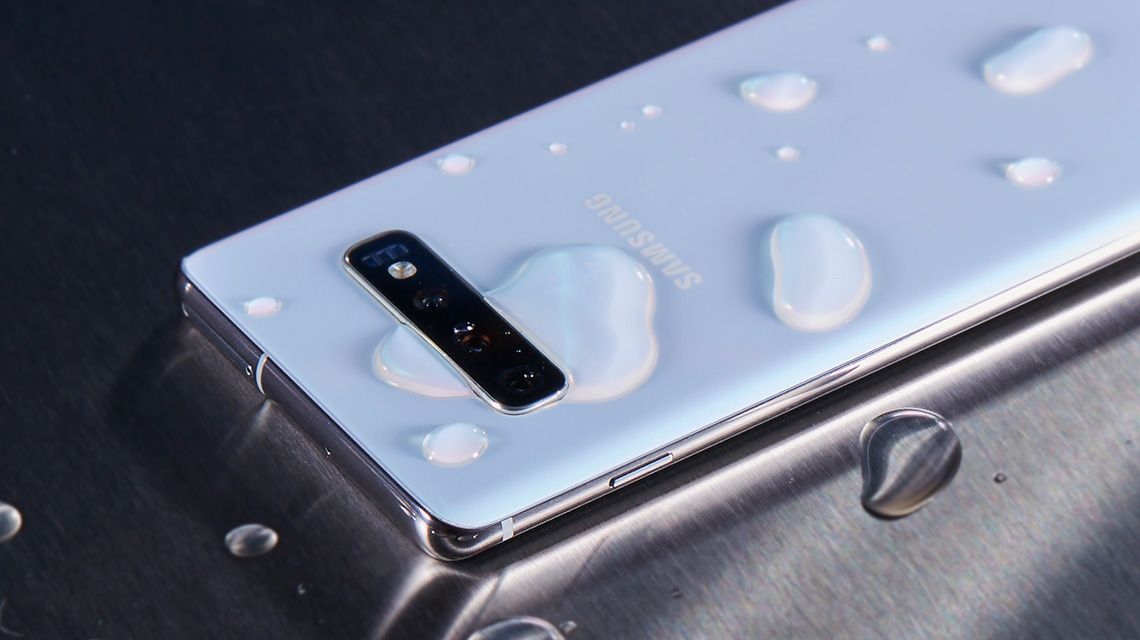 Having the peace of mind that your smartphone is protected against the elements is quite important. And while OnePlus has assured that the 7 Pro can survive occasional splashes and is water-resistant, the smartphone doesn't have any IP rating. In fact, the company has also mentioned that it doesn't encourage consumers to use the device underwater. In contrast, the Samsung Galaxy S10 boasts an IP68 rating, which means it can survive in 1.5m deep water for up to thirty minutes, and is also protected against dust.
Storage and more
Apart from these features, Samsung also offers expandable storage of up to 512GB via a microSD card on its latest flagship. This is a feature that has been missing from OnePlus offerings since day one and the 7 Pro is no exception. The Galaxy S10 offering is also loaded with Samsung Pay, a digital payment feature that which has been adopted by a majority of retail outlets in India, and makes it convenient to pay via your mobile. Once again, OnePlus misses out on such a feature. It's evident that the Galaxy S10 is meant for power users who appreciate the finer aspects of a true flagship.
The beloved 3.5mm socket
Then there's support for the 3.5mm audio socket on the S10, along with the fact that you get AKG earphones worth Rs 6,500 bundled in the retail box, allowing you to fully enjoy the music, movies and in-game audio. On the other hand, the OnePlus 7 Pro doesn't include a 3.5mm headset socket, and doesn't even ship with a pair of earphones, reiterating yet again that the S10 offers a true flagship experience.
The bottomline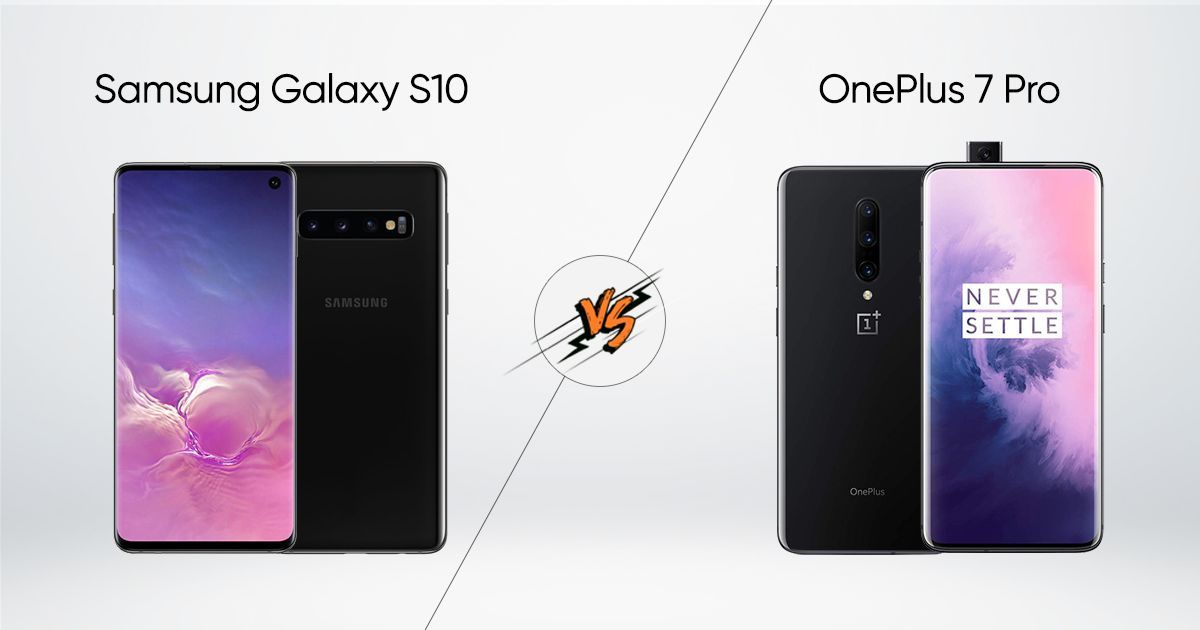 The OnePlus 7 Pro has been launched in India for a starting price tag of Rs 48,999 for the 6GB RAM variant, going up to Rs 57,999 for the top-end model. As compared to that, the Samsung Galaxy S10's base variant with 8GB RAM is available for Rs 61,900 (after Rs 5,000 instant cashback). Furthermore, buyers will get AKG earphones worth Rs 6,500 on the purchase of the device. While the OnePlus 7 Pro has made a bold attempt to enter the premium segment, the fact that the Galaxy S10 offers a well-rounded, true flagship experience remains undisputed.