"All three Samsung Galaxy S11 variants are tipped to feature bigger capacity batteries as compared to their respective predecessors"
New images posted online have revealed the battery capacity of the upcoming Samsung Galaxy S11 smartphone. The battery capacities for both base Galaxy S11e, and the top-end Galaxy S11 Plus have already been reported. Now, we also know the battery capacity for the regular Galaxy S11 variant. The images were uploaded to the SafetyKorea certification database and reveal that the Galaxy S11 will come with a 4,500mAh battery. The base Galaxy S11e has been reported to feature a 3,800mAh battery, whereas the larger Galaxy S11 Plus is tipped to get a 5,000mAh cell. Samsung will most likely be unveiling the new devices in February 2020.
The batteries for Galaxy S11e and Galaxy S11 Plus have also been revealed through certification websites. The image from SafetyKorea shows that the battery has a typical capacity of 4,500mAh. That's great for consumers who're planning on purchasing the new Galaxy S11 smartphone. To put things into perspective, the Galaxy Note 10 Plus has a battery capacity of 4,300mAh battery. This means that the new Galaxy S11 could last longer than the Note 10+ smartphone. However, rumours have suggested that the new phones will feature 120Hz panels, so a larger battery may not necessarily increase battery life.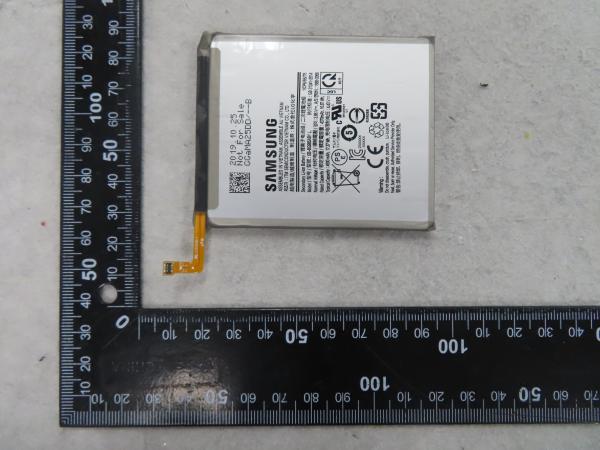 Early rumours suggested that the Galaxy S11 will get a 4,300mAh battery, which isn't bad at all. However, the new certification images prove the rumours wrong. The battery for the Galaxy S11 carries the model number EB-BG985ABY, as per the certification images. The image posted above is slightly blurry, but it can be seen that the battery has a typical capacity of 17.37 Wh, which is 4,500mAh at 3.86V. The image also shows that the battery has been manufactured in Vietnam by ITM Semiconductor. It is possible that Samsung may also use Samsung SDI made batteries in some variants of the Galaxy S11.
The Samsung Galaxy S11 has been reported to come with a punch-hole 6.7-inch AMOLED display with 120Hz refresh rate, a quad-rear camera setup with a 108-megapixel primary sensor and 5X zoom, in-display fingerprint scanner, and several new features.