"Due to the outbreak of Coronavirus coupled with the Chinese New Year, there will be a delay in the launch of Galaxy S20 accessories like cases, screen guards and more"
The Samsung Galaxy S20 is expected to launch on February 11th, and will be Samsung's headlining flagship smartphone for 2020. As with every flagship device, the Galaxy S series devices have typically sported a healthy ecosystem of accessories that launch alongside these phones. However, 2020 might be rather different. A report by MobileFun has cited information from production and manufacturing lineups to state that there would be significant delays in the shipping of accessories for the Samsung Galaxy S20, owing to the outbreak of Coronavirus in China, as well as the upcoming Chinese New Year.
Reports on the matter further indicate that due to the outbreak of the Coronavirus, accessories that are manufactured in plants across China and shipped abroad would be going through more stringent screening procedures, in a bid to quarantine the virus and prevent its spread. On this note, the report notes that along with delayed and staggered shipments, production schedules have also been delayed by factories. As a result, those who purchase the Galaxy S20 may see considerable delay in getting their hands on accessories for the smartphone, such as cases, screen guards and more.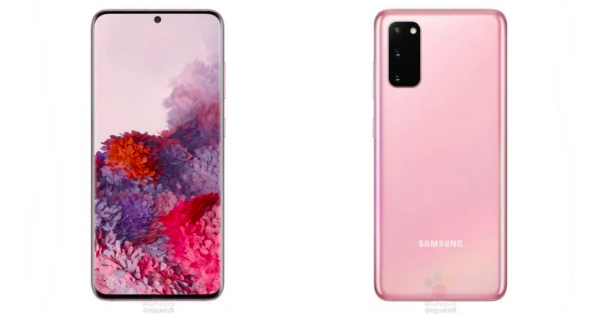 The Samsung Galaxy S20 is expected to come in multiple variants, and also feature 5G connectivity, among others. The device, which was so far slated to be the Galaxy S11, is also one of the most anticipated flagship smartphones of the year. Having a strong ecosystem of accessories for such devices is crucial, and the reason for that is to support the devices with ancillary gadgets that enhance the user experience. The Samsung Galaxy S20, on this note, may face some difficulties in sourcing accessories to users. It will be interesting to see if this impacts the overall sales of the device, going forward.
The Coronavirus outbreak in China is understandably having an impact on the technology industry. A recent report also stated that Samsung now expects minimised revenue gain even though 2020 expects to see a growth in 5G devices. With its chipset business under stress from the virus outbreak, it now remains to be seen if its flagship smartphone gets affected too. The upcoming MWC 2020 may also get affected as most major smartphone brands due to launch new products at the tech trade show are based in China, although a recent statement by GSMA clarified that MWC 2020 has not been cancelled despite the spread of Coronavirus.