"Samsung Galaxy S20 is expected to feature an ultrasonic in-display fingerprint scanner and up to WQHD+ resolution"
Samsung Galaxy S20 lineup of flagship smartphones is expected to be unveiled at the Galaxy Unpacked event on February 11, 2020. Ahead of its event, an extensive set of leaks have surfaced regarding the devices. In addition to revealing the first live images of the Samsung Galaxy S20 and camera specs of the Galaxy S20 Ultra and Galaxy S20+, XDA Developers also revealed further details on the in-display fingerprint sensor and 120Hz refresh rate feature on the Galaxy S20 series as well as possible specifications of the Galaxy S20+.
According to XDA's post, the fingerprint sensor on the Galaxy S20 was initially expected to be an optical sensor, but it looks like Samsung will stick to the ultrasonic sensor as seen on the Galaxy Note 10 and S10 last year.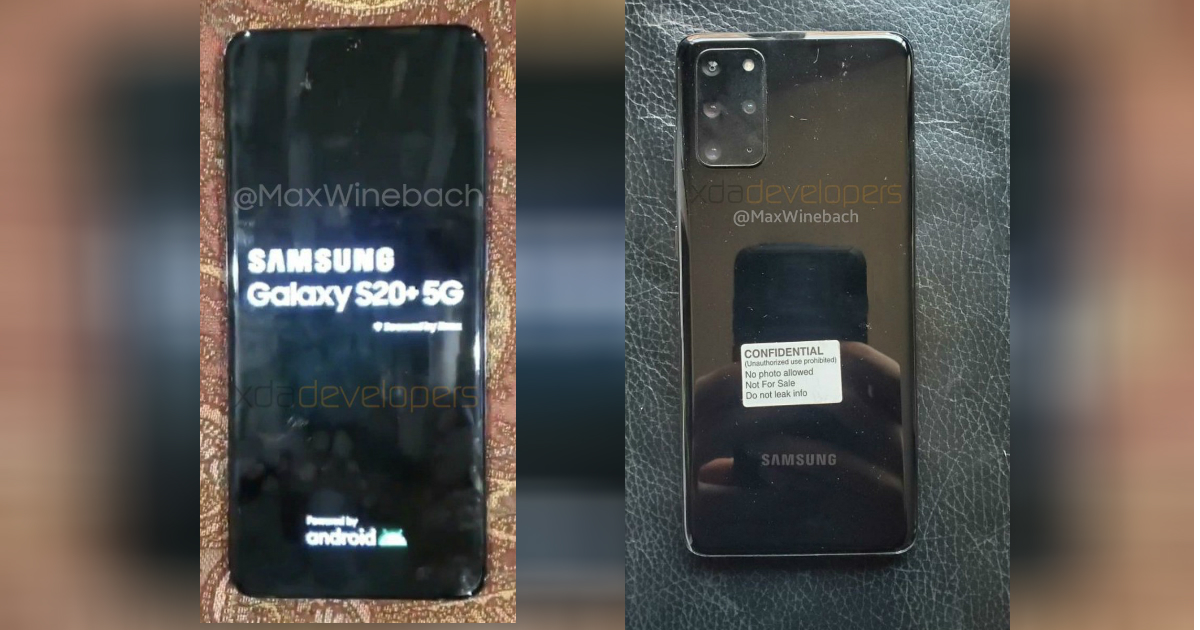 Samsung Galaxy S20, S20+ and S20 Ultra are also expected to come with tall display aspect ratios, along with screen resolution of up to WQHD+. According to XDA, the S20 Ultra will feature a screen resolution of 3,200 x 1,440 pixels, which can be scaled down to full HD+ as well. The tall aspect ratio should make the device easier to hold, and the Galaxy S20 is also expected to feature fast refresh rate of 120Hz on its new OLED displays. However, it looks like the 120Hz feature will only work on FHD+ resolution and will drop down to 60Hz if you choose the WQHD+ option. This is likely due to the fact that 120Hz on WQHD+ resolution will significantly drain the battery of the Galaxy S20.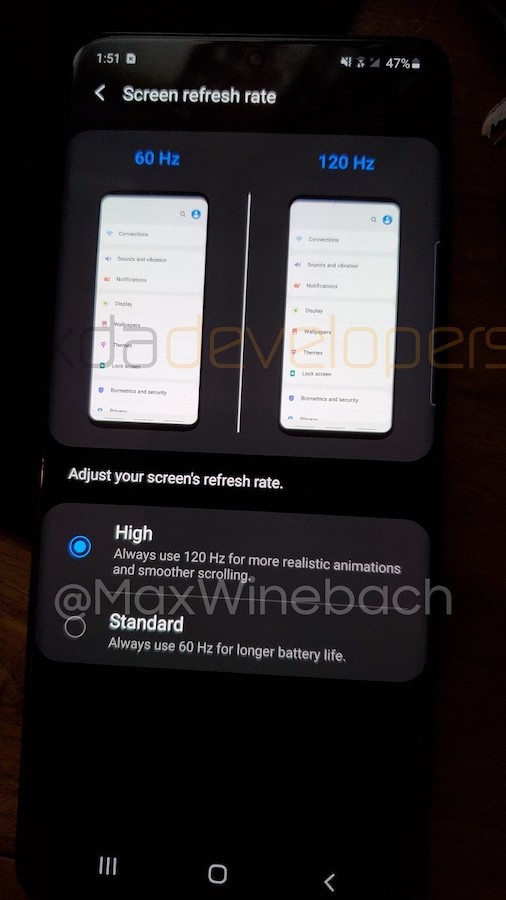 Other Samsung Galaxy S20+ specifications tipped include 25W fast charging with suitable adapter out of the box, 12GB RAM for the base model paired with 128GB internal storage, and Snapdragon 865 or Exynos 990 5G SoC depending on the market. The Galaxy S20+ will also be the first Galaxy S-series phone to lose the headphone jack.