"The Samsung Galaxy S20 Ultra features a folded 4X telephoto lens that is said to offer a hybrid optical zoom of 10X and a Super Resolution Zoom up to 100X"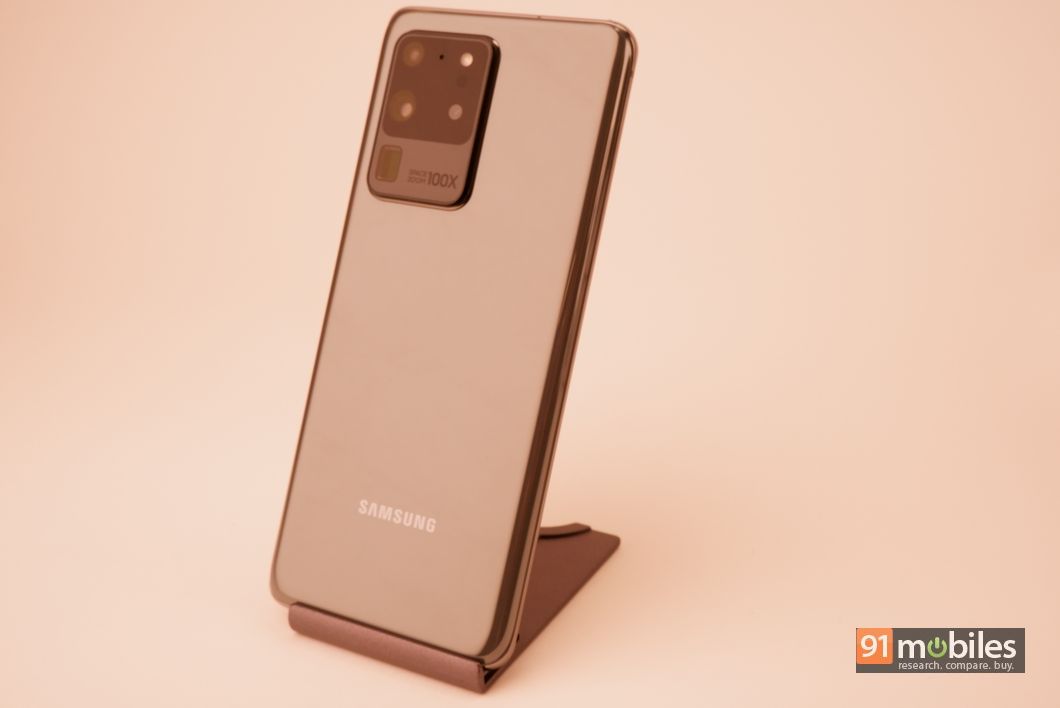 How Galaxy S20 Ultra 100X zoom feature works
The Samsung Galaxy S20 Ultra comes with a quad-rear camera setup, which comprises of 108MP primary sensor, 12MP ultra-wide sensor, 48MP telephoto sensor, and a DepthVision sensor. While the handset relies on the primary sensor for all the regular shots, it switches to the telephoto lens when you're trying to zoom-in. The 48MP telephoto lens is the most in any smartphone on the market yet. Samsung has implemented this by placing the telephoto lens on the bottom of the camera module and turning the lens sideways. Samsung is calling this a folded zoom lens, and the mechanism is similar to the periscope camera found in Huawei P30 Pro.
100x Zoom on Galaxy S20 Ultra 🤯 pic.twitter.com/dyxHoqrnFF

— Ben Geskin (@BenGeskin) February 11, 2020
This allows the Samsung Galaxy S20 Ultra to offer 10x zoom and a combined optical and software-based zoom of 100x. Samsung achieves this "lossless hybrid optic" zoom through hardware, software and a high-resolution sensor. The company claims that there will be no loss in quality in images clicked with up to 10x zoom. As you move up from 10x to 100x, the quality of the images will inevitably keep reducing as the phone switches to digital zoom and a lot of Artificial Intelligence (AI) and image processing methods.
Galaxy S20 Ultra 100X zoom feature is unique
The mechanism isn't entirely new, but none of the phones that were launched previously offer 100x zoom. The Huawei P30 Pro maxes out at 50x hybrid zoom, while the OPPO Reno 10X Zoom offers up to 60x digital zoom. It is also worth mentioning that both Huawei and OPPO phones lack the high-resolution sensor that the Samsung Galaxy S20 Ultra offers.

The 108MP primary sensor, per Samsung, uses new Nanocell technology, which is a successor to previous generation Tetracell technology. The tech stitches together nine adjacent pixels instead of four for better images. It's also said to feature light-enhancing technologies for clicking bright and detailed photographs and shoot 8K videos at 24 frames per second even in the low light environment.
It'll be interesting to see whether consumers actually use the 100x zoom feature after the novelty of it fades away. While the Galaxy S20 Ultra cameras look impressive on paper, it will be interesting to see whether they offer better photos compared to phones like the iPhone 11 Pro and Pixel 4.