Every year, Samsung puts forth compelling flagships that deliver the best that the tech industry has to offer. Year after year, Samsung's flagship offerings cast a tall shadow over the competition and, in 2021; the company has upped the ante even further with the launch of the Galaxy S21 and the Galaxy S21+. It goes without saying that the new Galaxy S series flagships come with the latest features, including 5G readiness, a Pro-grade camera setup, best-in-class displays, and the fastest chip ever in a Galaxy device. So much so, these flagships should be on the top of the list for anyone looking to upgrade to a new phone this year.
Here are ten reasons which make the Samsung Galaxy S21 and Galaxy S21+ the best smartphones launched in 2021.
Premium design and mesmerising colours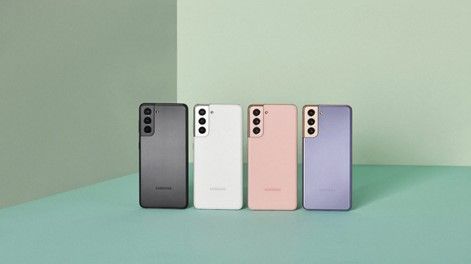 It's said you should never judge a book by its cover but when you're spending on a flagship device, it must look the part. To that note, the Samsung Galaxy S21 and Galaxy S21+ leave a lasting impression and feature classy designs that warrant a second look. It all starts with the back – It sports a bold contour cut camera design which imparts a distinctive look to the devices. The camera cut-out wraps around the side of the frame thereby making the device easy to hold and ergonomic.
Then there are the fantastic colour options – the Plus model is available in three bold colours: Phantom Violet, Phantom Black, and Phantom Silver. The Galaxy S21, on the other hand, comes in four attractive hues: Phantom Violet, Phantom Grey, Phantom White, and Phantom Pink. All four colours are mesmerising and will turn heads wherever you go!
Pro-grade cameras that will blow your mind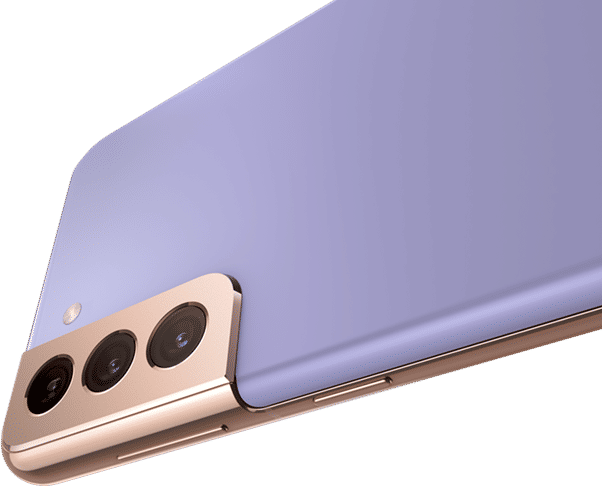 Point-and-shoot cameras are a thing of the past and everyone nowadays relies on their smartphone to click photos and shoot videos. Samsung has a penchant for offering the best optics in its flagship devices, and things are no different with the new Samsung Galaxy S21 and Galaxy S21+. Simply put, the Pro-grade camera setup onboard the two smartphones is designed to revolutionize video and photography. The camera features a 12MP wide-angle sensor with Dual Pixel AF, a 12MP ultra-wide-angle sensor with a field-of-view of 120-degrees, and a 64MP telephoto sensor with Phase Detection AF, 30x hybrid optical zoom, and optical image stabilization. Towards the front, both the phones feature a 10MP selfie shooter.
Going by the sensors onboard, you would be wise to assume that the Samsung Galaxy S21 and the Galaxy S21+ click incredible photos. In fact, both the phones can even record videos in 8K resolution; For context, 8K videos offer four times as much detail as 4K videos do – this means you get videos that look as good as what you see in movie theaters! The 8K videos you shoot at 24fps frame rate delivers a quality that is beyond anything you would have seen so far.
Capture high-res photos within your videos with 8K Video Snap
Quite often, you want to snap an image out of a video, primarily because fast-moving experiences are captured better on video and moments get missed otherwise. Here, Samsung's 8K Video Snap feature comes in clutch as it allows users to go through the timeline of their videos and, upon finding the right moment, take a screengrab of the frame. Now, unlike other smartphones, each screengrab from an 8K video recorded from the Samsung Galaxy S21 or Galaxy S21+ is a high-res 33MP image. All this means you will never have to miss out on shooting photos of your favourite moments while recording videos.
Night Mode that captures all the details
Dimly lit conditions are the bane of any photographer but with the Samsung Galaxy S21 and Galaxy S21+, you won't have to worry about not getting stunning photos after sunset. Both the smartphones ship with a dedicated night mode that illuminates the composition by taking a long-exposure shot whenever the sensor detects less than ideal lighting. In doing so, the smartphones are able to bring out relevant details from the shadows whilst keeping unnecessary glares and instances of lens-flaring under check.
Become the director of your life with Director's View
Moving on, the Samsung Galaxy S21 and the Galaxy S21+ come equipped with a plethora of other camera utilities which are bound to elevate your photo/video taking experience. Take Director's View, for instance, which allows the person recording the video to be in the frame too. Consequently, if you're filming a birthday bash or a family function, you won't be left out of the festivities!
Then, there's the company's famed Single Take feature that delivers up to 14 different videos and photos with a single tap of a button. This feature is particularly handy for creating Instagram-ready output instantly. You also get studio-quality portrait shots in the palm of your hand, with options such as Blur, High-key Mono, Low-key Mono, Backdrop, and more! All these ensure that you get the right lighting angles, depth of field, and everything else you need from the perfect Portrait shot.
Lastly, both, the Samsung Galaxy S21 and Galaxy S21+ also feature extraordinary zoom capabilities and the smartphones can zoom up to 30x. Rest assured, you'll never have to edge closer to a scene to click a beautiful photo that's full of rich details and vibrant colours.
Stunning display with ultra-smooth 120Hz refresh rate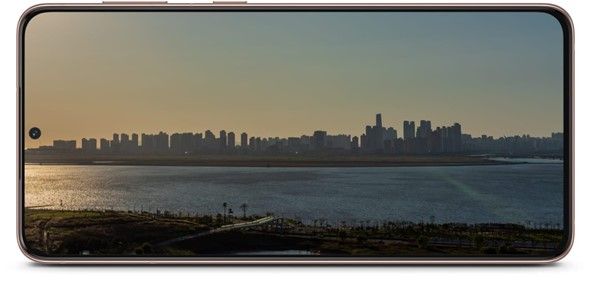 Samsung is the best-known name in the display business, and for a good reason. Year after year, the company has maintained its leadership with class-leading panels, be it for its TVs or smartphones. The Galaxy S21 has a 15.84cm (6.2″) Infinity-O display and the Galaxy S21+ has a 16.95cm (6.7″) Infinity-O display. Both devices have a Dynamic AMOLED 2X screen with an adaptive refresh rate of 120Hz. Consequently, animations and UI transitions glide on the two handsets and you'll revel scrolling through the endless feeds of Twitter and Instagram on the smartphones. What's more, the displays offer a crisp Full HD+ resolution with an Eye comfort shield making them sharp and immersive to consume content on the fly.
Performance like no other
One of the things that set a flagship smartphone apart is its processor and the Samsung Galaxy S21 and the Galaxy S21+ ship with the first 5nm processor in a galaxy – ythe Exynos 2100. For the uninitiated, Exynos 2100 is among the handful of flagship SoCs to come equipped with 5G smarts and Cortex-X1 CPU cores. As a result, the chipset will not just deliver stellar internet speeds when 5G networks land in India, but it also offers remarkable compute power and the ability to multitask easily. In fact, when compared with Qualcomm's Snapdragon 888, the Exynos 2100 edged out in front in numerous benchmarks.
What's more, the SoC comes bundled with the company's Mali G78 GPU which offers sustained performance improvements of up to 46 percent over its predecessor. As a result, buyers opting for either the Galaxy S21 or the Galaxy S21+ will be able to max out the graphics settings on most graphic-intensive games.
Built to last thanks to IP68-certified body and Gorilla Glass Victus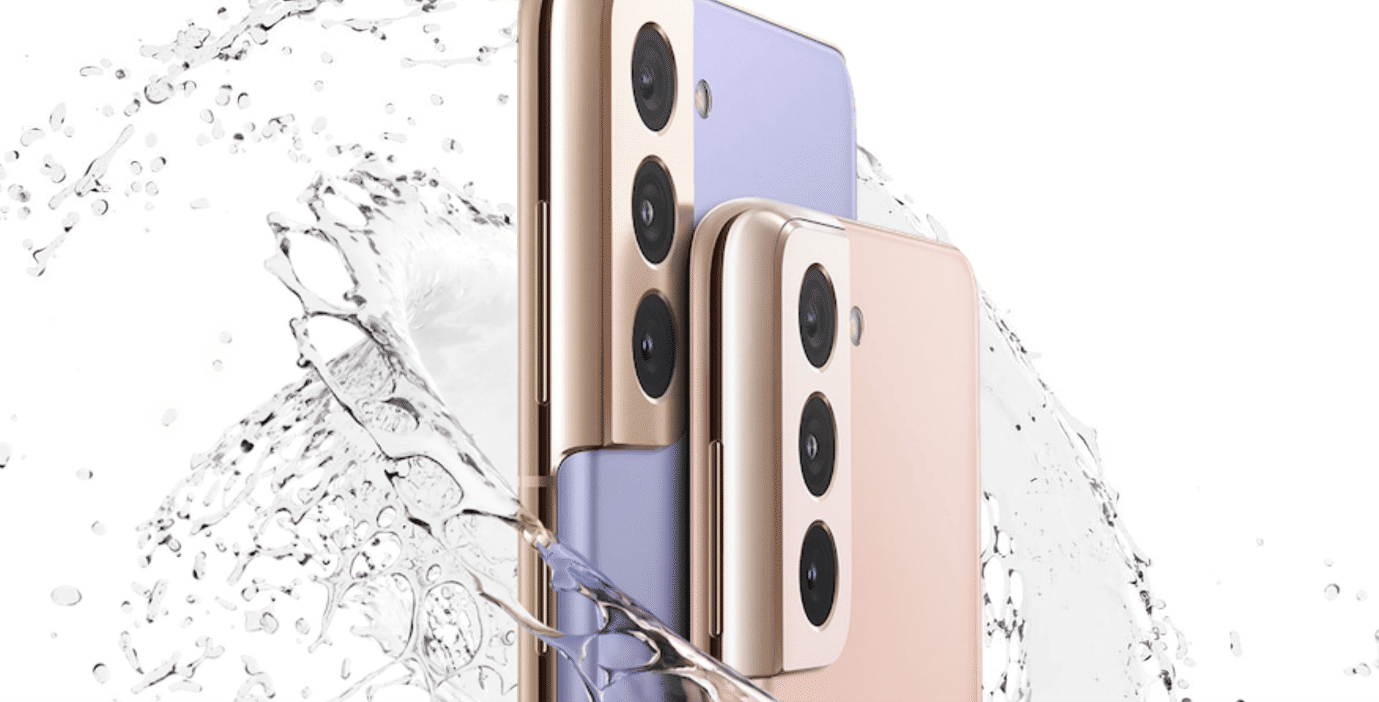 Don't let the glamorous finish of the devices fool you into thinking that the phones are fragile. In fact, both the handsets ship with IP68 certification, making them impervious to damage from water and moisture. It's also noteworthy that the company has employed Corning Gorilla Glass Victus, the toughest and most resilient glass from Corning so far, to protect its new smartphones from scratches and scuffs.
Galaxy Ecosystem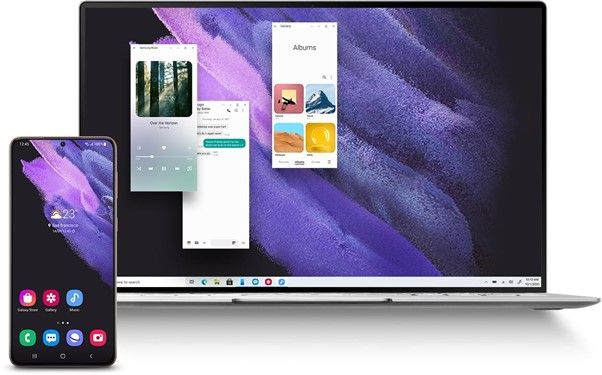 The Galaxy S21 and Galaxy S21+ seamlessly connect to your PC via features like Link to Windows and Samsung DeX. With Link to Windows enabled, you can access your phone's storage, messages, and apps directly from your PC. In a similar fashion, Samsung DeX extends your smartphone to a monitor and allows you to use your flagship Galaxy device as a dedicated work-machine.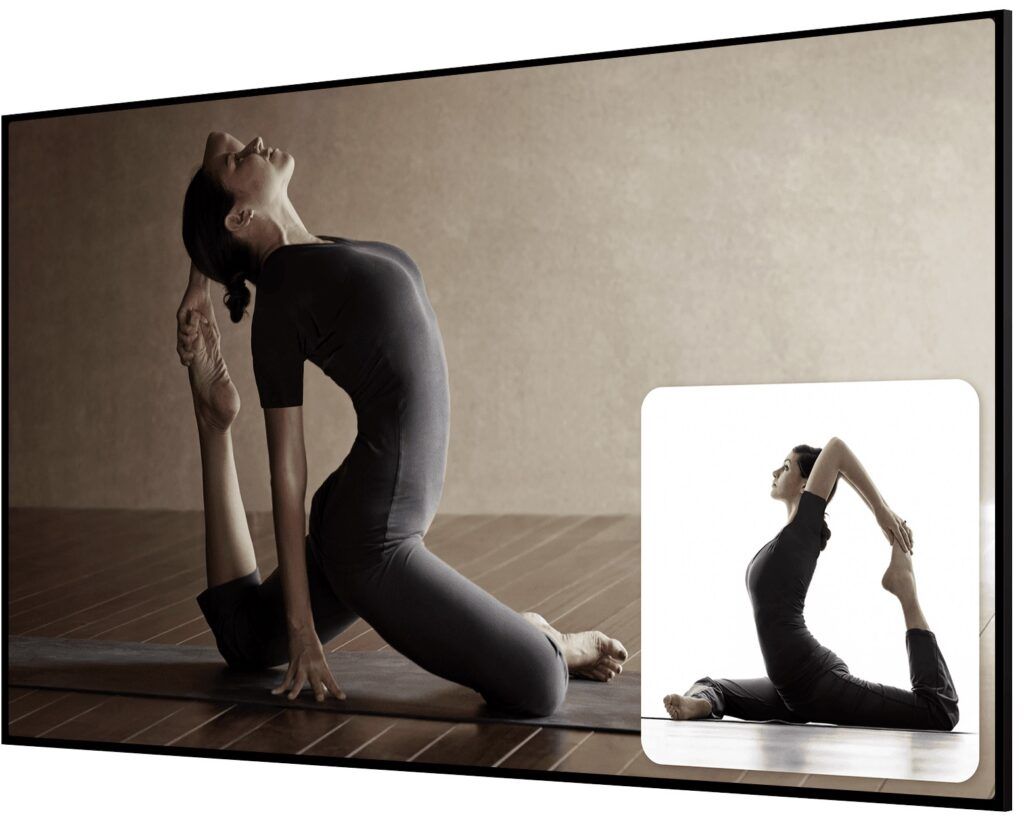 What's more, the Galaxy S21 duo also comes equipped with Motion Mirror, an industry-first which allows users to cast themselves on a compatible TV and monitor their form when working out.
Mouth-watering offers
Suffice it to say, the Samsung Galaxy S21 and Galaxy S21+ ship with a treasure trove of features, making them the flagship phones to go for in 2021. The Galaxy S21 is priced starting Rs. 69,999 and the Galaxy S21+ is priced starting Rs. 81,999. Additionally, users can get a cashback up to Rs 7,000 with HDFC cards or an Upgrade Bonus up to Rs 10,000 on trading in an old smartphone.
Crazy features like these, a stunning design, and mouthwatering prices make these flagship smartphones undoubtedly the best option in the premium segment. The Samsung Galaxy S21 and Galaxy S21+ are no-brainers for anyone looking to buy a new, powerful handset! So, what are you waiting for? Head on over to Samsung.com, Samsung Exclusive Stores, or Leading offline & Online retailers to get your Galaxy S21 series smartphone today!