Now that 2021's first flagship Android smartphone is finally here, let's take a look at how it fares against the iPhone 12. This time around, Samsung has made some significant compromises on the entry-level Samsung Galaxy S21 when it comes to its build quality screen resolution and other things, the very things that gave Samsung smartphones an edge over Apple's offerings. However, there have also been some improvements across the board and a pretty decent price tag that should make the Samsung Galaxy S21 a serious contender in the high-end smartphone market. Does the Samsung Galaxy S21 have what it takes to trade blows with the iPhone 12? Let's find out.
Samsung Galaxy S21 vs iPhone 12 price in India
As the 'entry-level' offering of the iPhone series, the iPhone 12 costs an eye-watering Rs 79,900 in India. To make matters worse, that only gets you the base variant with a paltry 64GB of storage. The Samsung Galaxy S21, on the other hand, costs Rs 69,999 and gets you 128GB of storage, but without the option to expand it further. This is one of the downgrades we spoke of earlier, which would have given the Samsung Galaxy S21 a bit more value.
HDFC Bank users can save a few bucks extra, online and offline retailers are offering a flat Rs 5,000 cashback for Galaxy S21 pre-orders, bringing its price down to Rs 64,900. Similarly, you can get an iPhone 12 for as little as Rs 73,503 on TataCliq (base price Rs 77,503 minus Rs 6,000 instant discount for HDFC Bank cardholders). However, the Samsung handset still offers better value for money, as you get double the storage for a lower price. Hence, the Samsung Galaxy S21 wins the 'value for money' segment.
Samsung Galaxy S21 vs iPhone 12 design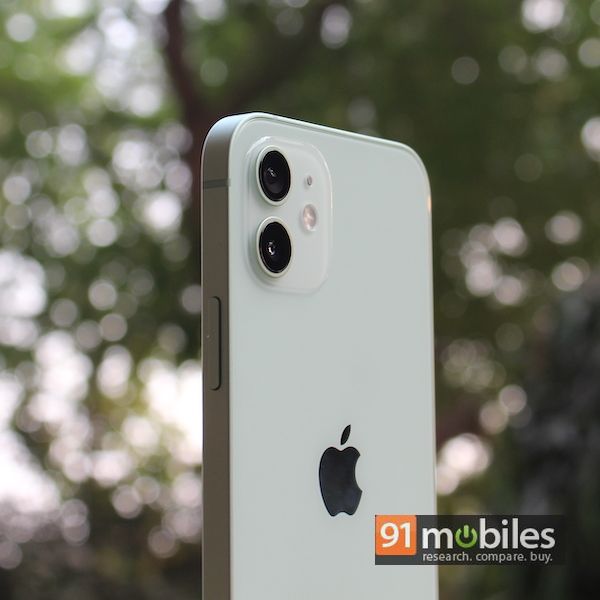 One of the other places that Samsung Galaxy S21 has compromised is on the build. Unlike its predecessor (as well as its own higher-priced siblings) the smartphone comes with a 'Glasstic' back. In contrast, the iPhone 12 has an all-glass body, giving it a much more premium feel. Both phones are IP68 water- and dust-resistant out of the box. However, the Samsung Galaxy S21 offers a little more screen real estate with its hole-punch selfie camera. But that alone isn't enough to redeem the smartphone, and that's why the iPhone 12 wins this round.
Samsung Galaxy S21 vs iPhone 12 specifications
Processor
Although its Exynos 2100 chipset is capable of performing on par with the Qualcomm Snapdragon 888, it is still miles behind the iPhone 12's A14 Bionic when it comes to single-core performance. A cursory glance at Geekbench shows that the iPhone 12's A14 Bionic can easily score over 1,500 in the single-core test, whereas the Galaxy S21's Exynos 2100 hits only 1,100. The Exynos 2100's Cortex-X1 has nothing on Apple's Firestorm cores, and it doesn't look like the situation is going to change anytime soon.
However, things are a lot closer when it comes to multi-core performance, as the A14 Bionic is a hexa-core chipset, while the Exynos 2100 is octa-core. It's a bit hard to compare the GPUs across both phones, as both use different renderers to handle graphics-intensive tasks. On paper, the Galaxy S21's ARM Mali-G78 MP14 should be able to trade blows with Apple's proprietary four-core GPU. We should know more about it once we review the Samsung Galaxy S21, which will be happening soon, so keep an eye out.
Display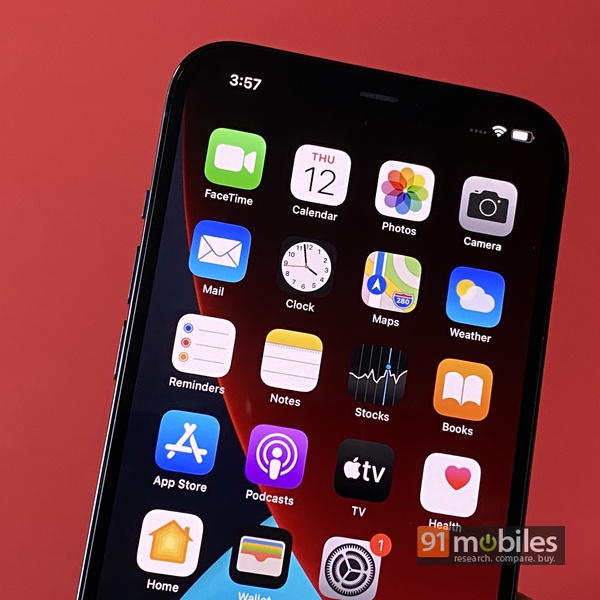 On paper, it may seem like the Samsung Galaxy S21 is the clear winner here. Its display does, after all, come with a refresh rate of 120Hz, while the iPhone 12 screen is clocked at 60Hz. Screen size is hardly an issue here, as they're within 0.1 inches of each other, with the iPhone 12 sporting a 6.1-inch AMOLED panel and the Samsung Galaxy S21 a 6.2-inch AMOLED display. Additionally, the Samsung phone's screen has a peak brightness of 1300 nits, with the iPhone falling short just by little, at 1200 nits.
However, these specs mean little when it comes to raw performance, as Apple has, on several occasions, beaten Samsung with its own panels. It is hard to crown a winner here as we need to find out how colour-accurate the Samsung Galaxy S21's screen is compared to the iPhone 12. We'll tentatively award this segment to the Samsung Galaxy S21 due to its higher display refresh rate.
Camera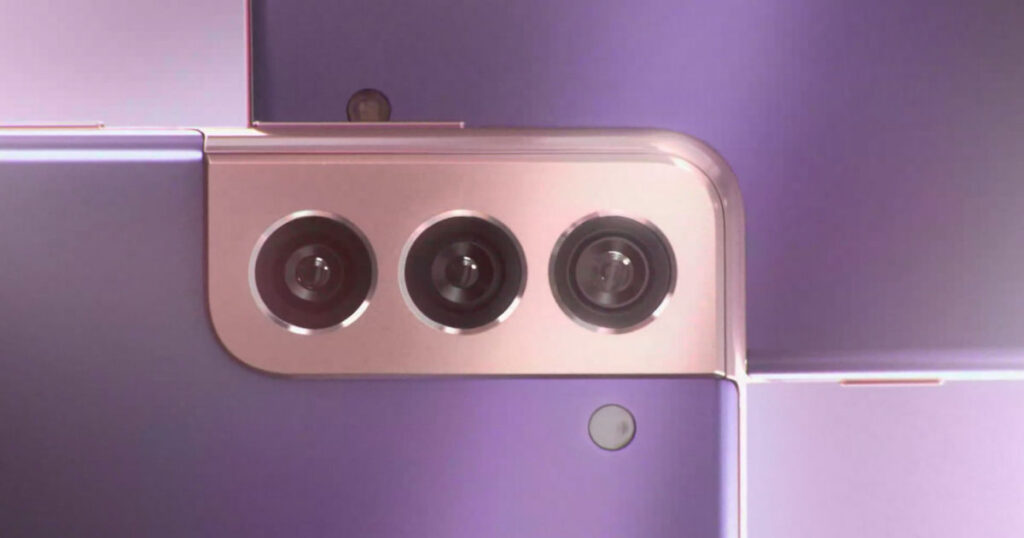 The Samsung Galaxy S21 has a clear advantage here right off the bat, solely due to the fact that it comes with three camera sensors as opposed to the iPhone 12's two lenses. However, more camera sensors do not necessarily translate to better performance, as we've seen several times in the past. While the iPhone 12's 12MP primary lens and 12MP wide-angle sensor are no slackers, they cannot stand up against the Samsung Galaxy S21's 12MP primary sensor, 12MP ultra-wide-angle lens, and 64MP telephoto lens. That last sensor allows the Samsung Galaxy S21 to offer up to 30X hybrid zoom, aka Space Zoom.
Furthermore, the Samsung Galaxy S21 can record video at 8K 30 fps, while the iPhone 12 is restricted to 4K 40 fps. That being said, iPhones have always reigned supreme when it comes to videography. Both anecdotal and empirical evidence seems to agree with the aforementioned statement. Before we move on, it is also worth noting that the iPhone 12's 12MP selfie camera is more feature-rich than the Samsung Galaxy S21's 10MP unit. However, the Samsung Galaxy S21 wins this round on account of its better camera hardware.
Battery, software, and features
iPhones have always been notorious for their paltry battery life. Things get even more frustrating when Apple flat out refuses to disclose the battery capacity on its official spec sheet. Teardowns tell us that iPhone 12 comes with a measly 2,815mAh battery though. Although that might seem insignificant in front of the Samsung Galaxy S21's 4,000mAh battery, a direct comparison isn't that simple because both phones run entirely different operating systems. We'll have to wait for the full review of the latter for a more exact comparison.
However, the Samsung Galaxy S21 gets extra brownie points for its reverse wireless charging ability. Speaking of operating systems, the handset comes with Android 11-based One UI 3.0 out of the box and the iPhone 12 iOS 14.1. As the only smartphone OEM that promises up to five years of updates, Apple leads the industry when it comes to long-term software support. In contrast, the Samsung device will not get more than three updates, four if Google decides to work with Samsung as it did with Qualcomm.
OneUI 3.0 and iOS 14 are on spec with each other when it comes to features, so it is hard to objectively call one better than the other. It all goes down to a matter of choice. Some users will find iOS to their liking, while others might prefer OneUI 3.0. However, Indian users will want to consider the Samsung Galaxy S21, because unlike Apple Pay, Samsung Pay actually works in India. The best part is, it works at just about every PoS terminal as it uses MST (magnetic secure transmission) instead of NFC. MST allows your phone to act as a credit/debit card, saving you the hassle of lugging your cards around. And while MST has been phased out in markets such as the US, it's still available on the phone's India variants.
Apple's 'revolutionary' new design forced all iPhones after the iPhone X to ditch the fingerprint sensor. That leaves us with only Face ID. While it is the best in the industry, things can get frustrating in the here and now, where masks have become an integral part of our lives. The Samsung Galaxy S21 offers face-based biometric authentication too, but it also comes with a second-generation ultrasonic fingerprint sensor from Qualcomm, which makes unlocking the phone a whole lot easier. In conclusion, the iPhone 12 has better software support, but the Samsung Galaxy S21 comes with a better feature set. Therefore, it wins this segment.