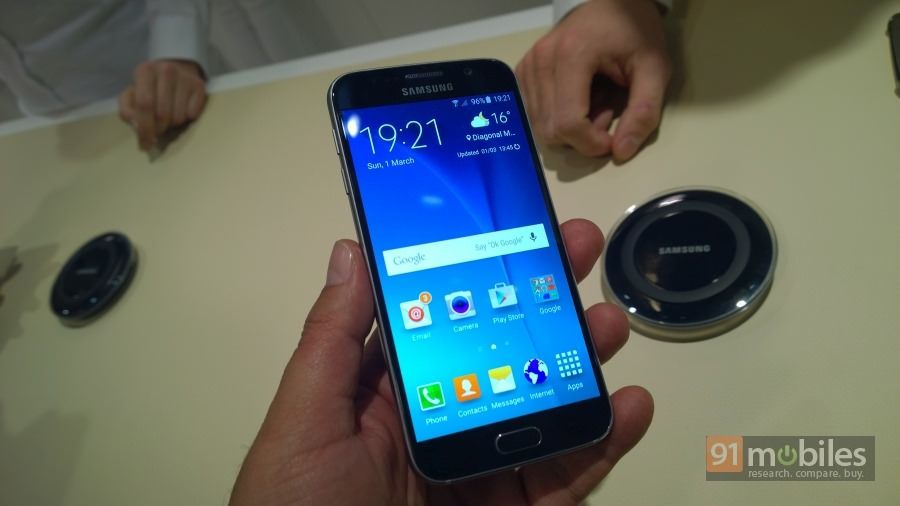 "Premium on the outside and inside as well"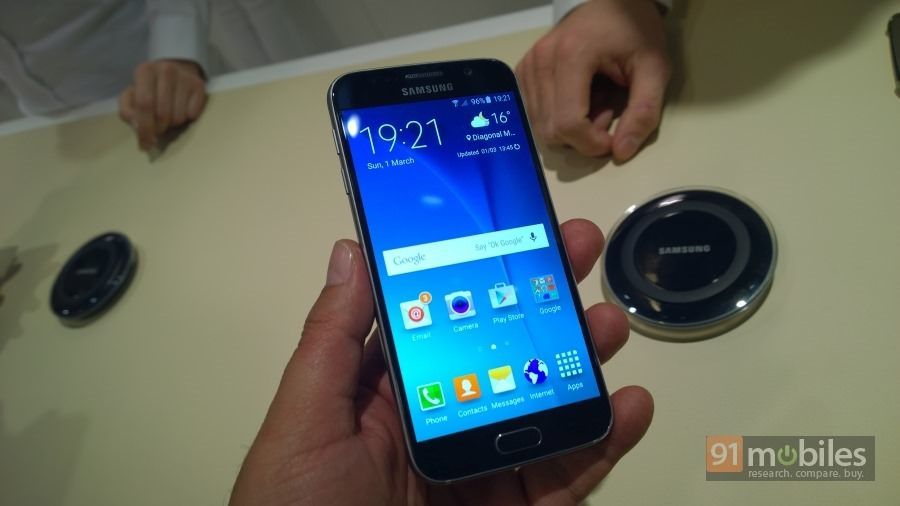 When it comes to premium Android smartphones, innovation and use of cutting-edge tech is a given for the price these devices demand. The latest to join the league is the new Galaxy S6 edge that entices with its gorgeous design and loaded specs… featuring a display that's curved on both sides. Both the Samsung Galaxy S6 and S6 edge are quite simply loaded with features along with offering a great design as well.
Wireless charging, NFC, LTE support, Wi-Fi ac, a 2K resolution display, and optical image stabilisation based camera – you name it, and the Galaxy S6 and the S6 edge have it. While the devices come with big price tags, they try to justify it with the features and functionality offered. We will come to that soon, but today, we are going to take a peek inside the box of the Galaxy S6 edge to see what all you get inside.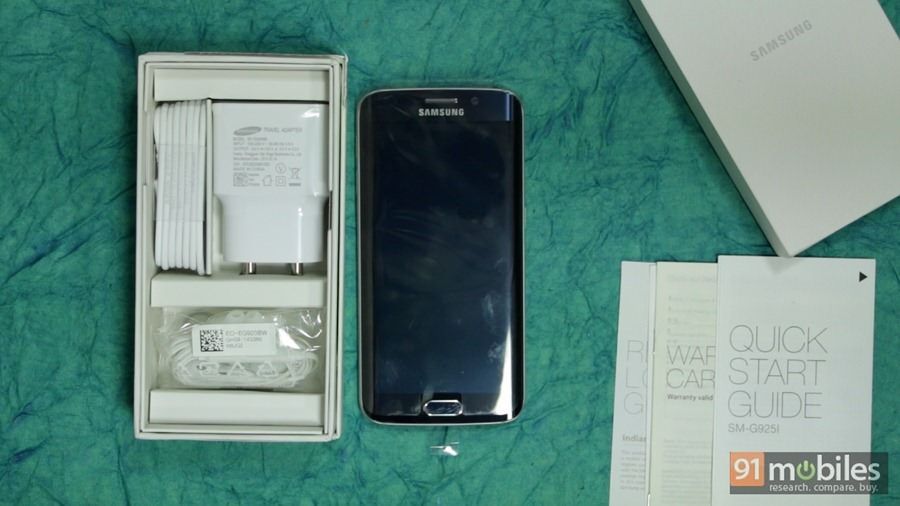 The Galaxy S6 edge comes inside a nice-looking rectangular box with a cardboard sleeve protecting the box. Removing the sleeve reveals the box that houses the handset and all the accessories.
By removing the lid, you can see the Galaxy S6 edge smartphone lying on top of the cardboard partition. Underneath, you'll find the user manual and the other documentation that comes along with the smartphone.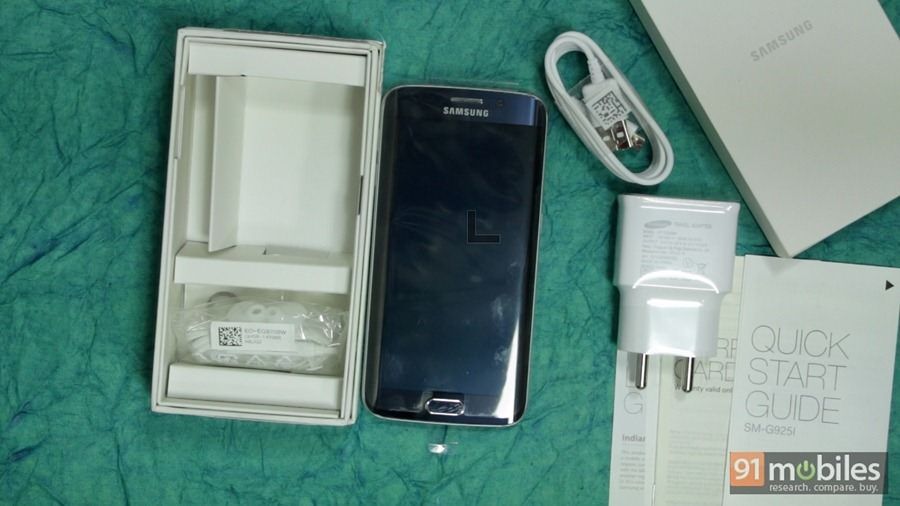 The accessories provided are layered at the bottom of the box in their respective partitions that include, the USB-cum-charging cable, a wall charger, the wired stereo headset and lastly, a SIM eject tool.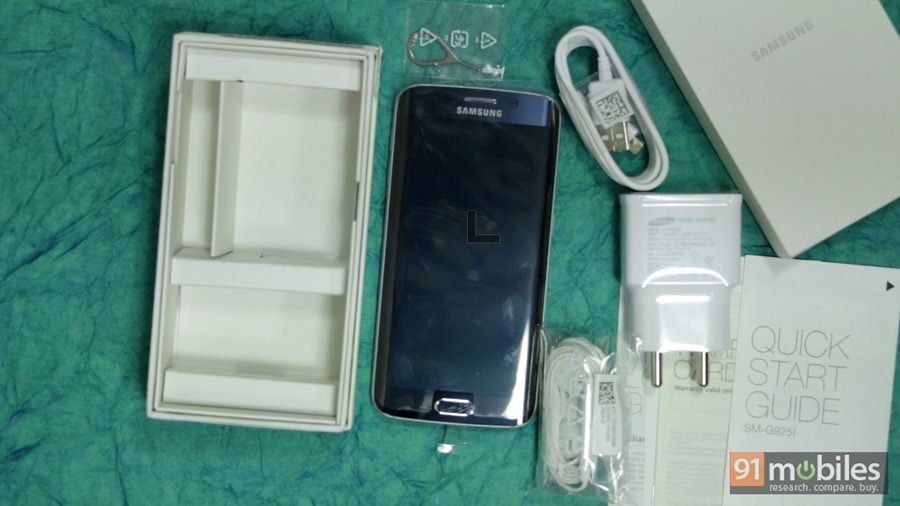 Although no freebies have been included in the box by the brand, all the essentials have been provided. This wraps up the unboxing of the new Galaxy S6 edge. If you would like to know more about the device, you can take a look at the first impressions of the Samsung Galaxy S6 and S6 edge for details on design and specs. A detailed review is in the pipeline, and will be coming your way soon.