"Eyeing one of Samsung's latest flagships? Read this to learn everything there is to know about the S7 and its edge sibling"
Each year, MWC plays host to a variety of smartphone launches, and most brands which hold stakes in the massive ecosystem are present there in full strength to showcase their wares. Tons of new stuff, including smartphones, tablets, related accessories, apps, and more recently, other goodies like wearables and VR paraphernalia can be found on the MWC floor. However, Samsung's annual launch of its S-series flagship(s) is the event that really marks the high point for MWC each year, though ironically, the unveiling usually happens a day before MWC officially kicks off.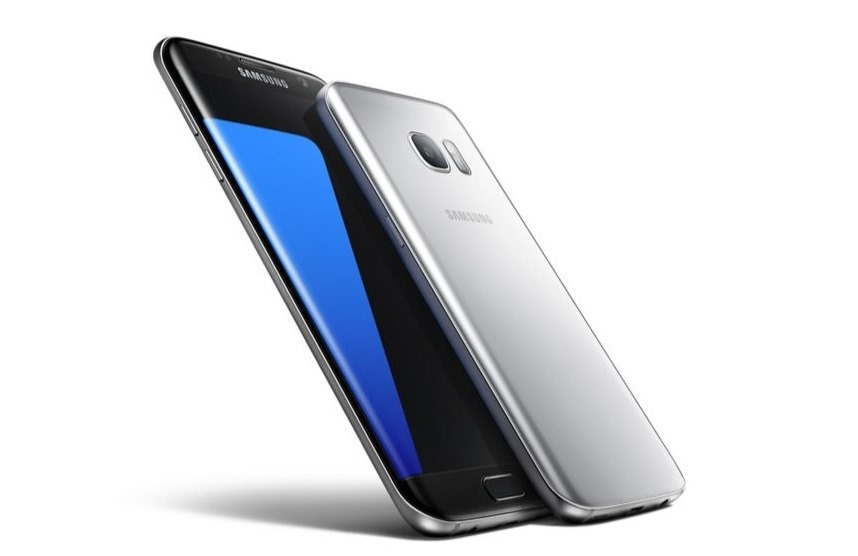 Samsung stuck to the same timeline this year too, and MWC 2016 saw the birth of the Galaxy S7 and S7 edge… loaded smartphones that may not break the mould for the most part, but bring some much-needed features to the line-up.
While our full reviews will try to evaluate whether those upgrades make the new pair of smartphones the best your money can buy, we'll try and tackle a few common queries you might have regarding the S7 and its edge-faced brother (pictured below on the right). And as usual, these details are in the form of a handy QnA, starting from the key specs.
A look at the specs please?
The Galaxy S7 and S7 edge share most specs, all except the screen and the battery capacity that is. While the international variants of these phones are powered by the top-of-the-line Snapdragon 820 processor, in India, they come powered by the Exynos Octa 8890 SoC that utilises four cores clocked at 2.3GHz and another four ticking at 1.6GHz. Graphics are handled by Mali-T880 MP12 GPUs, and there's 4 gigs of RAM along on the ride. The devices were launched in 32GB and 64GB storage variants, but India's only getting the former. Shooting is handled by 12MP rear snappers, while 5MP front-facing cameras handle selfies. As far as the differences are concerned, the S7 features a 5.1-inch QHD display and utilises a 3,000mAh battery, the S7 edge comes with a 5.5-inch screen toting the same resolution, and powered by a 3,600mAh battery. Worth noting that both phones support fast charging, and wireless charging as well… but to use the latter, you'll need to purchase compatible wireless chargers available separately.
What's the design like?
Do check out our first impressions of the Galaxy S7 and Galaxy S7 edge from MWC for more details on the design. In a nutshell, the design isn't much different from the S6, the S6 edge (review) and the S6 edge+ we saw last year, so you get the same sexy-looking glass and metal combo – basically glass on both sides with a metal frame in the middle. In fact, the design is so similar that you probably won't be able to tell the difference.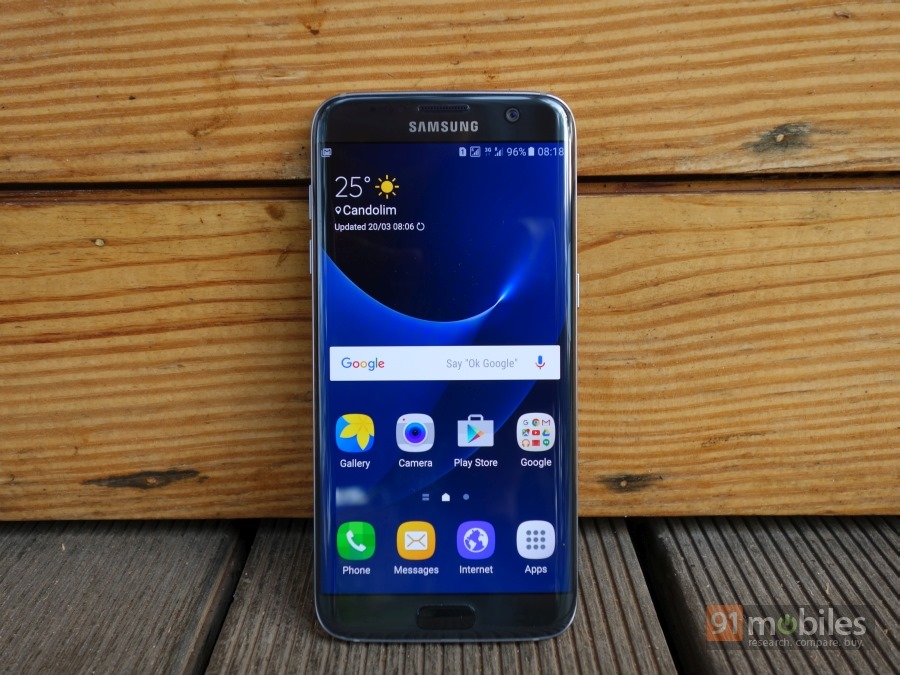 The S7 edge (pictured above) is the bigger of the two, thanks to its larger screen, but is also curvier and sexier due to the curves on both sides of its fascia.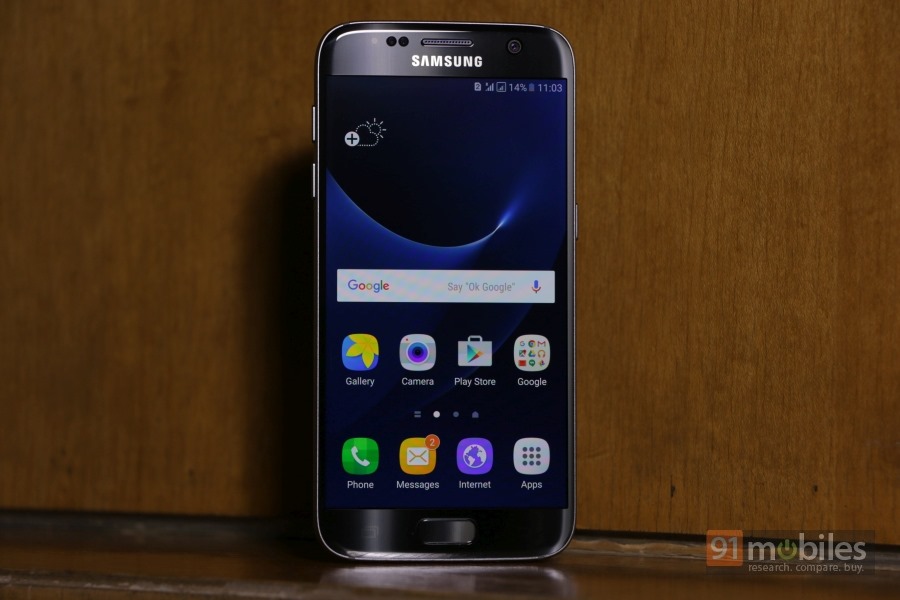 Its design also makes the S7 edge quite slippery, and in our opinion, S7 (shown above) is more comfortable to hold.
Are the displays on the Galaxy S7 and S7 edge protected by Gorilla Glass?
Absolutely. Layers of 4th-gen Gorilla Glass are there to protect the screen from minor scratches.
Are the Galaxy S7 and S7 edge really waterproof?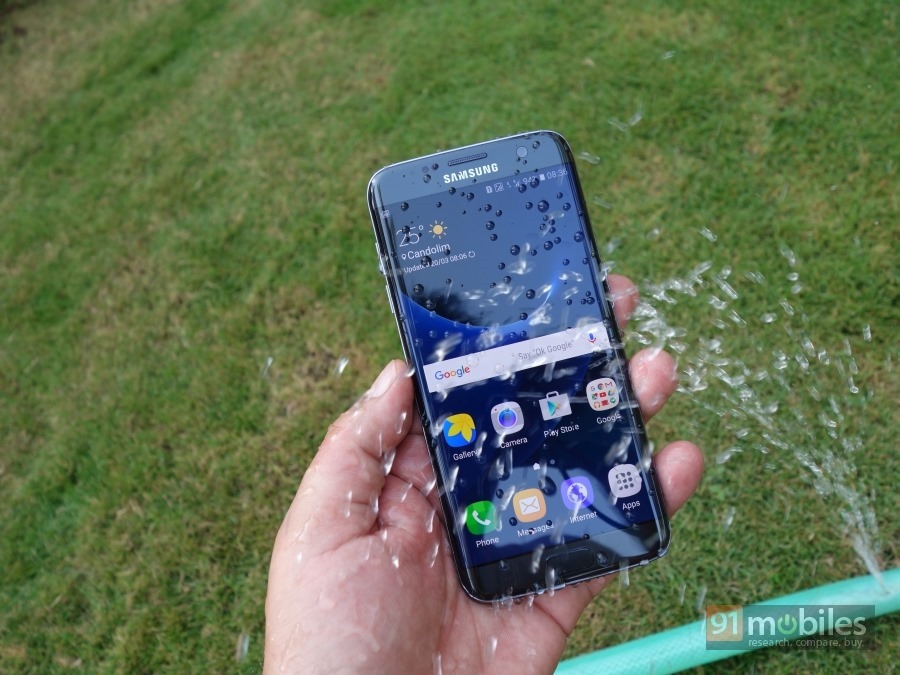 The pair are IP68-certified, which means that they're impervious to both dust and water. To be more specific, you can use them during a sandstorm (as an example) or submerse them into up to 1.5m deep water for up to 30 minutes without fear of damage. However, you should note that a few recent reports have indicated it may not be such a good idea to actually dunk these phones into water (or any other liquid for that matter). You should have no reason to worry if you manage to get your S7 or S7 edge drenched in the rain or spill a glass of water on it though.
What's the SIM size accepted by the S7 duo?
Last year, the S6 series got some flak for dropping support for storage expansion, so Samsung has brought it back on popular demand. The S7 duo are both hybrid dual-SIM smartphones, so you can pop in two nano-SIM cards or utilise the secondary SIM slot to add more storage by inserting a microSD card.
Is 4G supported? What about other connectivity options?
Yup, 4G is supported. The phones are loaded when it comes to connectivity, so get dual-band Wi-Fi (with 802.11 ac), ANT+, Wi-Fi Direct, hotspot, A-GPS, GLONASS, and BDS. Samsung's Download Booster feature, which combines Wi-Fi and 4G networks to download large files, is there too.
How much storage is available to use? Can I add more?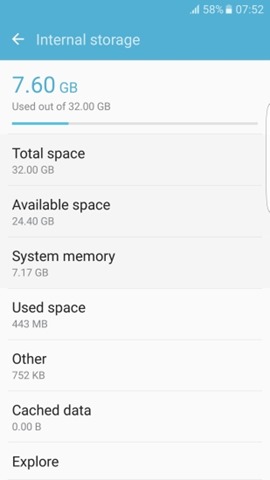 Over 24GB can be used out of the 32GB built-in storage. More can be added via the aforementioned hybrid SIM slot, and microSD cards to 200GB in capacity are supported.
Do the Samsung Galaxy S7 and S7 edge support USB OTG?
The short answer is yes. Strangely, even the long answer is yes. In fact, both phones come with USB OTG adapters included in the retail boxes.
What about NFC?
You can tick that one too… both the Galaxy S7 and S7 edge come with support for NFC.
Any details on available sensors?
The S7 and S7 edge are crammed with sensors, so apart from the usual fingerprint scanner integrated in the home button, accelerometer, gyro, proximity, ambient light and compass, you also get a barometer, a heart rate monitor and a SpO2 sensor.
What can you tell me about the cameras?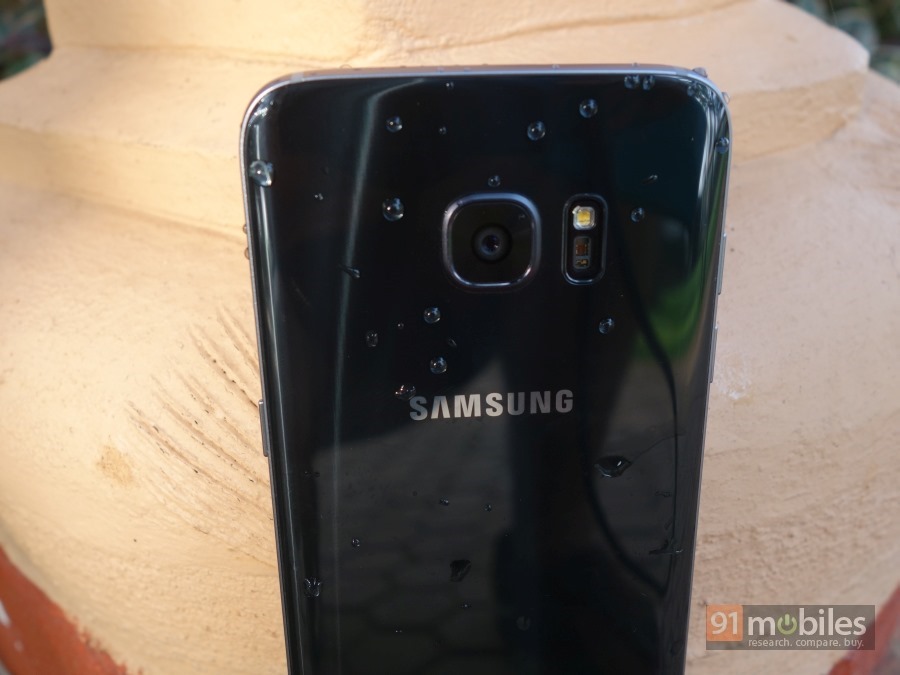 Well, the first bit we can tell you may not sound too encouraging. While newer models usually up the game in terms of camera megapixels, Samsung's latest have actually gone the other way. The company's flagships from last year boasted 16MP shooters, but the S7 and S7 edge have reduced the megapixel count to 12. Don't go by that though – Samsung says the new pair feature lenses with f/1.7 apertures and also come with sensors with a larger (1.4 microns) pixel size to capture more light. The new flagships also come with Dual Pixel tech that promises great shots, and phase detection autofocus for fast focussing.
The available camera modes include the likes of Auto HDR, selective focus, live broadcast, slow mo and hyperlapse. There's a Pro mode that allow greater creative control, and also allows you to shoot stills in RAW if you wish. The primary cameras are capable of shooting 4K video as well. More shooting modes like Dual Camera, Surround Shot, Beauty face, GIF etc can be downloaded.
For the image quality, we'll let the results speak for themselves. Check out the detailed camera review of the Galaxy S7, but suffice to say the the S7 duo offers superb image quality regardless of the shooting conditions and blows pretty much everything else out of the water – you can't go wrong with one of these in your hands as far as photography is concerned. Just to tease you, here are a couple of camera samples.
What can you tell me about the software side of things?
Well, pretty much everything. We would request you to hang on till our full reviews are published for the full details though. In short, the Galaxy S7 siblings run Android Marshmallow out of the box, with Samsung's Touchwiz layered on top. The UI is about the same as we've seen on Samsung's Galaxy phones earlier… which means you get a dedicated app drawer and a couple of home screens. While there are a bunch of apps preloaded, they're neatly categorised into folders, so the interface doesn't look cluttered. Apart from Google's suit of apps, you'll find a couple of other folders that include apps from Samsung itself and some from Microsoft.
Some of the staple apps features we've come to expect from Samsung's premium phones are all there – covering the likes of S Health, theme support, a one-handed mode, Smart Stay, Direct call, Smart alert, a Smart Manager that integrates a battery manager, storage manager, RAM cleaner and device security, the Flipboard-powered Briefing news aggregator that gets its own dedicated space on the side of the home screen, and a customisable screen grid.
Specifically on the S7 edge, you also get its signature Edge screen features that have now been padded up as compared to those available on the S6 edge and S6 edge+. The Edge panels can be accessed by sliding out the handle visible on the right of the screen by default… and the position, size and transparency of this handle can be adjusted as well. Apart from people and apps, the Edge panels now include a Tasks edge as well, plus panels from third-party providers like Yahoo! News. More panels can be downloaded as well, and these include free ones like a RAM usage manager and Trends from Twitter, plus paid ones like a call log panel, messages panel, and a file manager panel.
Any other special features I should know about?
Oh yes. One of the most interesting new features comes in the form of a Game Launcher. This is a feature meant for those who love laying games on their smartphones, and provides some very cool and useful functionality while gaming.
For one, you can choose to conserve battery while playing games by restricting frame rate to 30 fps, and reducing screen resolution. There's also an option to block alerts while gaming for uninterrupted gameplay.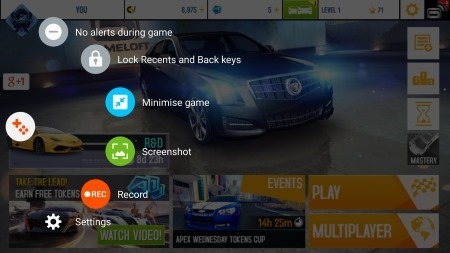 You can also enable Game Tools, which makes a small, floating button appear on the side of the screen when you're gaming, and this button provides options such as locking the recents and back keys, capturing screenshots, recording the gaming sessions as videos and minimising the game.
Samsung has also added some more experimental features under a head labelled Galaxy Labs, found under Advanced features in settings. Here, you'll find an option to show all apps on the home screens (killing the dedicated app drawer in the process), much like most interfaces found on phones from Chinese brands like Xiaomi, Gionee and OPPO. Another feature is Quick Dial, which lets you make a call by keeping the home button pressed and uttering the name of a contact.
What's included in the retail boxes?
The retail boxes of the Galaxy S7 and S7 edge include a fast charger, a micro-USB cable, a SIM eject tool, the usual set of documentation, wired earphones with spare rubber tips, and also a small USB OTG adapter.
I'm afraid to ask the price…
Don't be. The Samsung Galaxy S7 and S7 edge are premium flagships, so a price tag of around half a lakh rupees for each shouldn't be too hard to digest. The Galaxy S7 will set you back by Rs 48,900, while the S7 edge is priced a tad higher at Rs 56,900. The colour options include black, gold and silver.