"The Samsung Galaxy Tab S5e is powered by a mid-range processor and gets a very pleasant display, but miraculously skimps on support for the S-Pen stylus"
Samsung is possibly the only company that is still single-handedly battling to keep Android tablets alive. The company has now launched the Galaxy Tab S5e, which is aimed at content consumption aficionados and certainly not the productivity segment. The biggest talking points of this device are its 10.5-inch, Super AMOLED display with 1,600 x 2,560-pixel resolution and 16:10 aspect ratio and its design, along with the affordable price.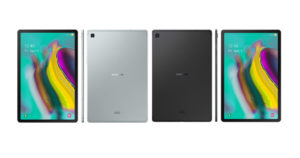 The new Galaxy S5e has been given a redesign akin to the new Apple iPad Pro 2018 models, with slimmer and more proportionate bezels making it certainly look more appealing. This gives it a bigger screen to body ratio of 81.1 percent, giving it a more compact footprint despite a reasonably large display. That's not all where its similarities with the iPads end though — 9to5Google states that it gets the same image sensor for its 13-megapixel rear camera as the latest iPads, but the housing of the camera module ends up in a rounded square finish.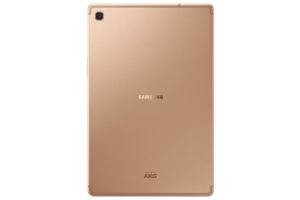 The Galaxy Tab S5e is also reportedly the lightest and thinnest all-metal Galaxy tablet — at a brilliant 5.5mm thinness, and just 400g overall weight despite the massive dimensions. Further likeable features of the Galaxy Tab S5e continue with four AKG-branded speakers, on the four corners, which should deliver exemplary stereo audio quality when streaming high definition content. In terms of hardware, you'll get options between 4GB or 6GB of RAM, and 64GB or 128GB of native storage, which should be enough to store all your content streaming apps, photographs, emails and the occasional offline movies that you can download for your own in-flight entertainment.
The Samsung Galaxy Tab S5e also runs on Android 9.0 Pie with the latest One UI firmware and all the security updates, so you're covered on that ground as well. While the 7,040mAh battery pack is quite large, the 10.5-inch display is a real battery draw. Despite this, Samsung claims 14.5 hours of usage time from the tablet, which is quite decent. This is further aided by the Qualcomm Snapdragon 670 SoC, which strikes a balance between the right power and efficiency for a non-performance oriented tablet.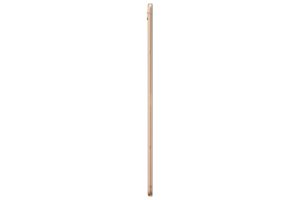 The only caveat? Somehow, Samsung didn't bother adding support for the S-Pen stylus. Seeing that it's a pretty large tablet, and seeing how multi-efficient the new S-Pen is, it is somewhat puzzling to see that it does not get support for the latest Samsung stylus. Nevertheless, those looking for a large screen content consumption device (that's not an iPad, for some reason) now have a pretty able tablet to consider.
This is particularly amplified by the pricing — the Galaxy Tab S5e costs $399, or roughly Rs 28,500. If launched in India, expect it to fall within this price category, doing which will allow Samsung to pit it straight against Apple's entry segment iPad.