Samsung Galaxy Tab S7| S7+ are the most premium Android tablets in the market right now. The focus on utility as well entertainment has made them coveted gadgets for anyone looking for a compact work from home setup. Everything that these tablets offer is of premium quality, which makes them excellent choices for those who are looking for long-lasting, high-quality devices. With their versatile features, they ensure that your work needs are taken care of, while also making sure that they become your perfect source to fulfil all your entertainment and gaming needs. So, let's take a deep look at what makes Galaxy Tab S7| S7+ the best Android tablets you can get today.
Ultimate gaming experience
With the kind of hardware that has gone into the Samsung Galaxy Tab S7 series tablets, you need not worry about your work suffering because of the slow performance of your device. Incredibly fast performance is guaranteed with both the tablets thanks to the Snapdragon 865+ chipset, the most powerful chipset in the world. It features a 3.09GHz Octa-core processor, Adreno 650 GPU, and 6GB RAM to deliver ultra-smooth performance that never falters, regardless of what you throw its way. Indulge in an intense gaming session after your work hours or multitask while you work, the powerful processor of the Galaxy Tab S7| S7+ will make sure there's no lag in whatever you do.
Samsung has equipped the two devices with large displays that are perfect for casual and hardcore gamers alike. The Galaxy Tab S7 packs a large 11-inch IPS LCD display with a 1600 x 2560-pixel resolution, while the Galaxy Tab S7+ features a 12.4-inch Super AMOLED display with a 1752 x 2800-pixel resolution. Moreover, both the displays run on 120Hz refresh rate, which not only means smooth transitions and buttery smooth scrolling but also lag-free gaming sessions. To top it off, Samsung has also included its proprietary SGS Eye Care-certified tech that prevents your eyes from straining even if you indulge in day-long gaming sessions. All these features contribute to delivering the ultimate viewing experience on the Samsung Galaxy Tab S7| S7+.
Satisfy your entertainment needs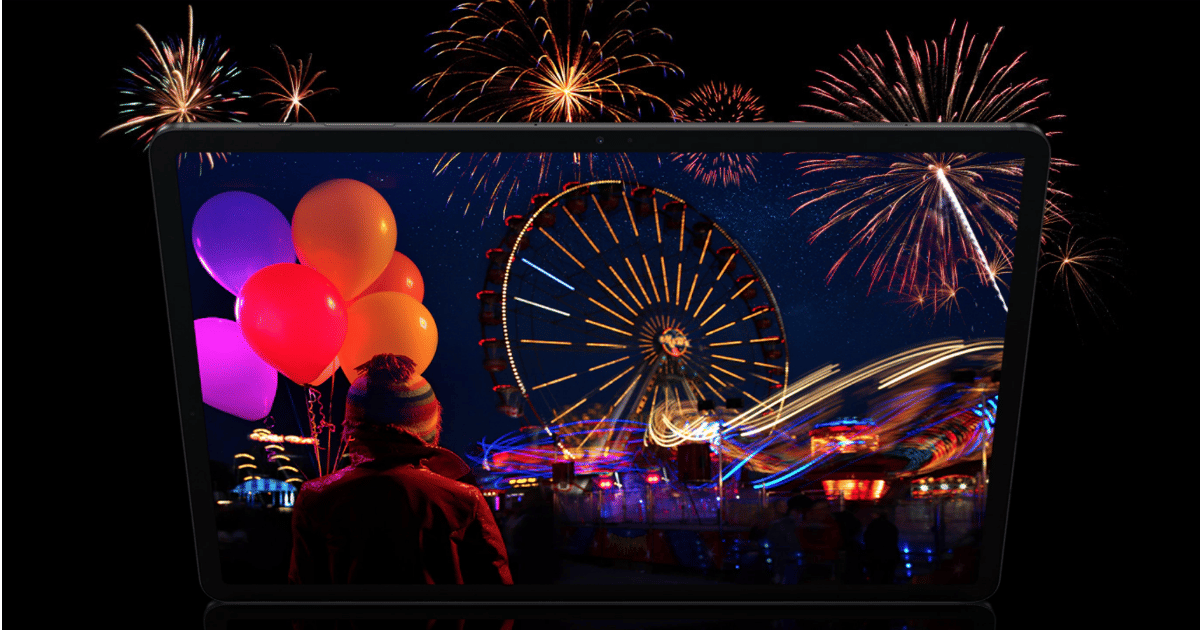 The large displays on the Galaxy Tab S7| S7+ tablets are also great for binge-watching your favourite movies and TV shows. They are HDR10+ certified, which allow them to offer life-like colours and contrast levels to greatly enhance the viewing experience. Paired with the AKG-tuned quad speakers that offer superior sound quality, these tablets are perfect to enjoy a theatre-like experience in the comfort of your home. Moreover, they are equipped with Dolby Atmos support for an even richer experience.
Samsung has granted these tablets massive batteries that allow them to keep going for long hours without needing to be plugged into a charger. The Galaxy Tab S7 sports a big 8,000mAh battery, while the Tab S7+ packs a huge 10,090mAh battery. This ensures that there will be no interruptions to your entertainment due to the low battery notification. Samsung has even made sure that the charging process is extremely quick as 45W fast charging support has been given to both the tablets.
PC-like features for work from home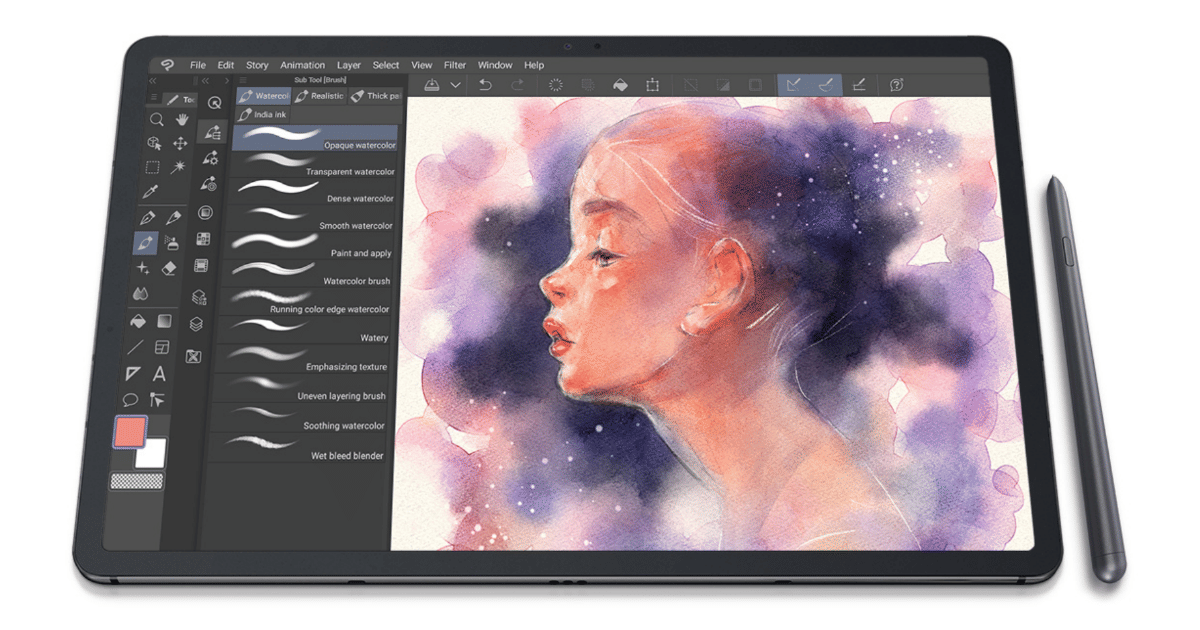 Multitasking is a huge part of the PC experience, and these Samsung tablets do that well. With the Multi-Active Window feature, you can take full advantage of the massive screens of the two tablets. You can have up to three apps open at the same time side-by-side on these tablets and resize them according to your liking. You can even cast your tablet screen on larger displays like smart TVs. This is perfect for in-person meetings where you want to show your presentations on the big screen so everyone can have a good look at them.
Perhaps the key feature which allows Samsung Galaxy Tab S7| S7+ to replicate the PC experience is Wireless DeX. Before this, a special physical dock was required for DeX to work with Samsung Galaxy devices, but with the Galaxy Tab S7| S7+, just the keyboard cover is sufficient! Attaching it to the tablet and pressing the DeX button turns the interface into a desktop-like experience, complete with a cursor that can be directed using the large trackpad that's present on the keyboard. This trackpad is as much as 63% bigger than the Galaxy Tab S6, making it easier than ever to use.
The Galaxy Tab S7| S7+ give you the functionality of a PC and the convenience of a tablet thanks to the many high-end features that they pack. Among them is the ability to manage folders and sub-folders within the Samsung Notes app, which enables you to better organise your work and compile all the notes on your device. You can also import PDFs to the Samsung Notes app. This helps you annotate them with different tools. For instance, if you feel like a particular portion in the PDF needs to be highlighted, or want to mark something as important, you can use the highlighter or pen tools to do just that before saving and sharing the annotated PDF with someone else. And, Samsung also allows you to save audio bookmarks in the app to make it easy to leave yourself reminders about your tasks for the day and the week.
All these factors make the Samsung Galaxy Tab S7 and S7+ excellent choices for anyone who is looking to purchase a tablet for working from home. These tablets offer excellent productivity features to maximise your work output and also let you take a break from work from time to time without worrying about the battery life. Samsung Galaxy Tab S7| S7+ can be purchased in India at a starting price of Rs 50,399.
As part of the ongoing festive season, the proposition is being made all the more attractive with special offers from Samsung. The #RewardYourself offers for these tablets include 10% cashback along with a 50% off on Samsung Care+ and a massive discount of Rs 10,000 on Keyboard cover. All these offers make this festive season the best time to buy the Samsung Galaxy Tab S7| S7+. So what are you waiting for? Log on to Samsung.com and bring home the perfect companions for your work from home journey!