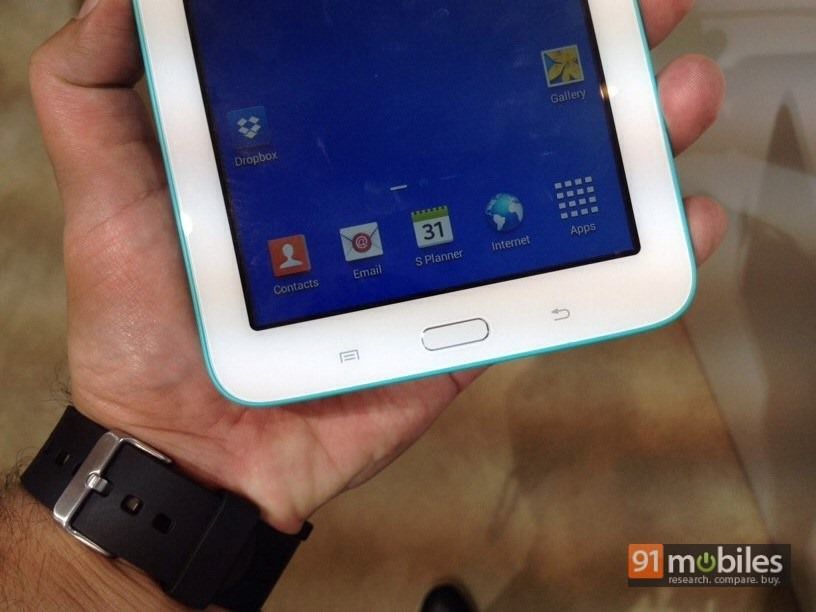 "The Tab3 Neo does a Lumia and offers a host of colourful paintjobs"
Samsung's
Tab 2
and
Tab 3
range has seen a fair bit of success in India, especially the former. However, thanks to more affordable and more compelling options available from Indian manufacturers, maybe the Tab3 Neo is the shot in the arm needed by the company to give its value tablet category a boost. The Tab3 Neo was announced for the Indian market along with its official pricing and approximate availability details earlier today at the Samsung Forum 2014. We managed to get our hands on the colourful 7-inch device and here are our first thoughts.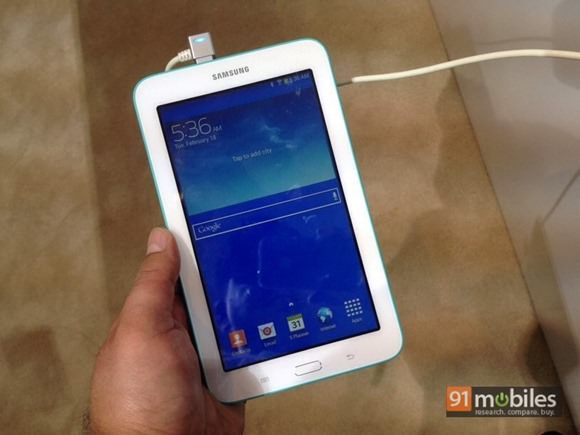 As with many of its Galaxy smartphones, Samsung has also faced criticism regarding the plasticky build of the Tab 2 and Tab 3 tablets. While the Note range now boasts faux leather rears to tackle that situation, the Tab range was awaiting a design refresh. With the Tab3 Neo, Samsung has now done exactly that. The Tab3 Neo is still encased in plastic, but the plastic feel is gone thanks to a rubbery matte feel it sports. It really does feel very solid and sturdy, and offers good grip. The downside is that the slate seems thicker in the hand though. The slate is available in multiple hues, and apart from the usual black and white, we also saw an orangish pink and a lemon green model too.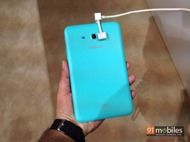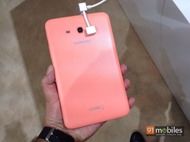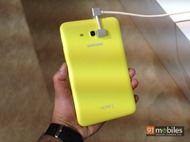 Port placement is fairly standard – a white bezel in the front surrounding the screen, with logo branding on top and a home button and capacitive keys at the bottom.The front shooter is missing in action – so no Skyping or other video-calling shenanigans, unfortunately. A flap-covered microSD slot is located on the left, while a power key and volume rocker are on the right. The microUSB port and 3.5mm audio socket are on top.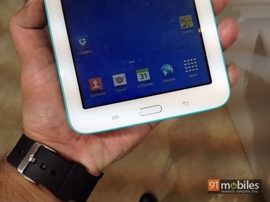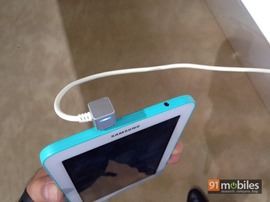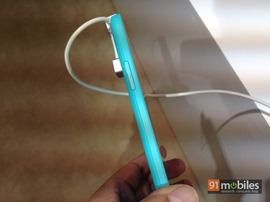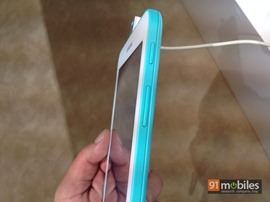 Of course, since the tablet is a mid-range device, the specs aren't too exciting. The 7-inch display sports a resolution of 1,024 x 600 and it looked reasonably sharp. Inside, there's a 1.2GHz dual-core chip and 1GB of RAM, keeping the show chugging along. A 2-megapixel rear shooter, 8GB of internal storage and the standard set of connectivity options form the rest of the specs. We're told there's a 3G variant as well, though there weren't any other details available. The
Galaxy Tab3 Neo is priced at Rs 16,490
, and we'll wait and see if its solid build and the colourful options can help it beat the stiff competition it faces.