[Update: August 15th] The winners of the Samsung Galaxy Unpacked Contest have been selected, and have received an email. Once the winners confirm their identity and details, we'll announce their names.
[Update: August 11th] Thanks for participating in the contest. The Samsung Galaxy Unpacked Contest has officially concluded now, stay tuned to know the winners.
[Update: September 1st] Congratulations to all the winners. Stay tuned to 91mobiles for more such exciting contests.
It's August, which means it's time for Samsung to have its second big-bang launch event of the year. Galaxy Unpacked is scheduled for August 5th, 2020 at 7:30PM IST, and the brand is all set to introduce a bunch of new devices. Just like you, we're also eagerly awaiting for the launch event, and to make it even more exciting, 91mobiles has partnered with Samsung to bring you the Unpacked Contest.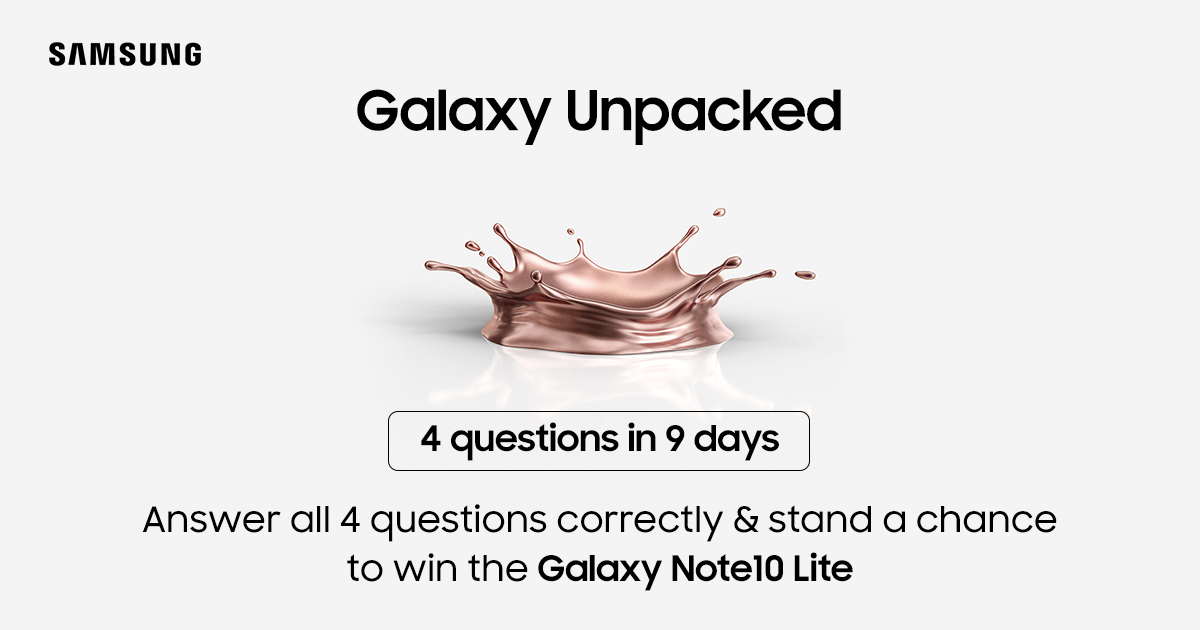 Mega prizes to be won!
One lucky winner will get the Samsung Galaxy Note10 Lite
Two winners will get vouchers worth Rs 3,000 each
10 winners will get vouchers worth Rs 1,000 each
Steps to participate in the contest
Participate in the quiz
Answer all the questions (new question gets added every alternate day)
To get hints for the answers, visit Samsung website
Enter your email ID in the end (mandatory)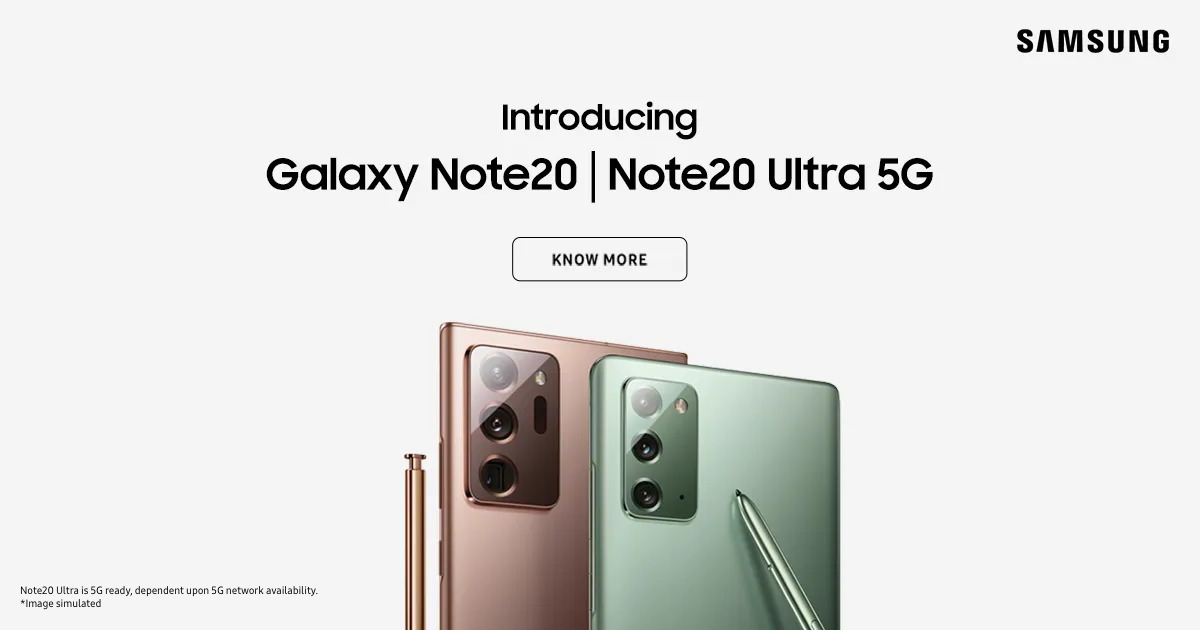 Terms and conditions
The contest begins on August 2nd, and will end on August 10th, 2020, at 11:59PM.
Only Indian nationals are eligible to participate in the contest.
Samsung employees and associated partners cannot participate in the contest.
Participants need to answer all the four questions correctly to be eligible for the prizes.
Winners will be announced on August 14th, 2020.
Winners will be notified by email, and will be disqualified if they don't acknowledge within 48 hours. In this case, the prize(s) will be given to other(s).
91mobiles reserves the right to choose winners upon its discretion.