"The Galaxy Watch's follow up is said to come in three models – Wi-Fi, Wi-Fi + LTE, and 5G"
Samsung is reportedly working on the successor to the 2018's Galaxy Watch smartwatch. According to a report by SamMobile, the Galaxy Watch's follow-up will arrive in two variants – one with Wi-Fi and another with Wi-Fi + LTE support. The former is said to have the model numbers SM-R820 and SM-R830, while the latter will come in model numbers SM-R825 and SM-R835.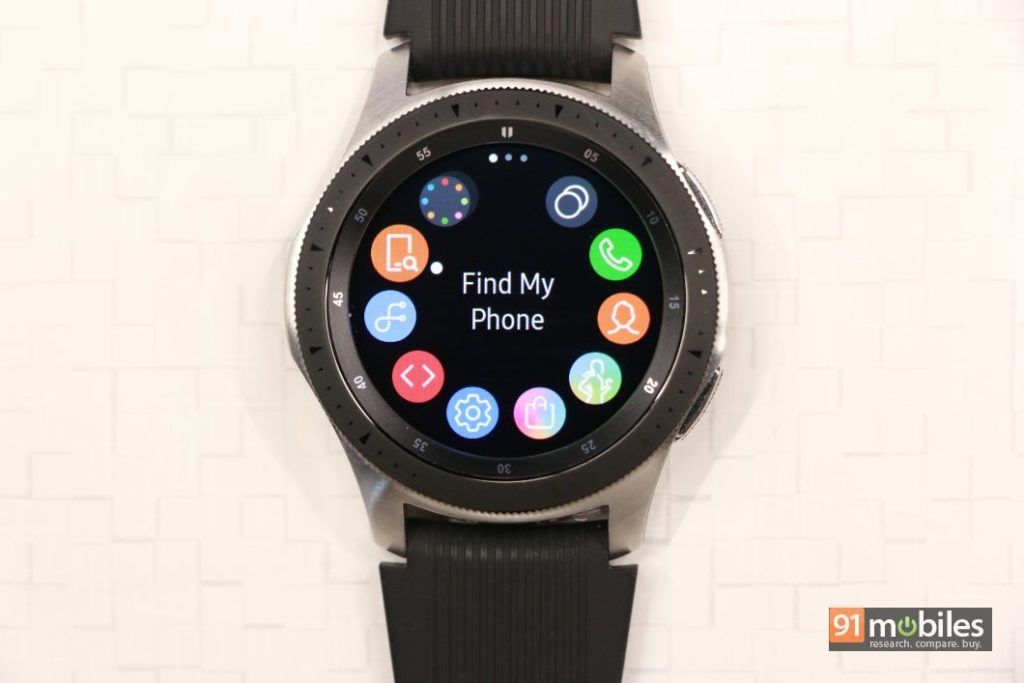 The report, by SamMobile, suggests that Samsung might launch a 5G variant of the Galaxy Watch successor in the United States, which will have the model numbers SM-R827 and SM-R837. The report indicates that the next-gen smartwatch from the brand could be called the Galaxy Watch 2. The wearable is tipped to arrive in three colour options – black, silver, and gold – though the report mentions more colours could be available at the time of launch. Just like its predecessor, the upcoming smartwatch is also said to offer 4GB of native storage. However, there is no information yet about the screen sizes of the Galaxy Watch 2; to recall, its predecessor came with 42mm and 46mm display options.
As of now, there's no information on the pricing or availability of the Samsung Galaxy Watch's successor at the moment. The current Galaxy Watch is retailing at Rs 24,990 for the 42mm variant and Rs 29,990 for the 46mm model. The company is expected to unveil the next-gen Galaxy Watch alongside the Galaxy Note10. The brand introduced the original Galaxy Watch alongside the Galaxy Note9 in August last year.