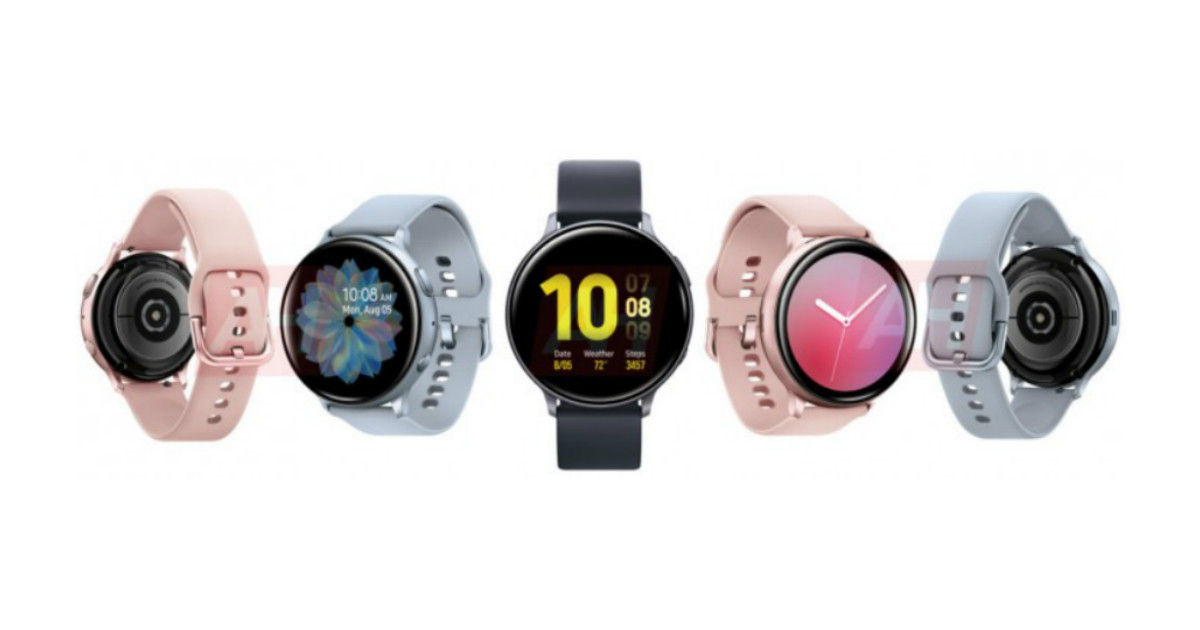 "The Samsung Galaxy Watch Active 2 leaks suggest an all-new chassis that may feature touch bezels on the edges, which simulate the discontinued rotating bezel design"
Samsung Galaxy Watch Active 2 is reported set to launch globally on August 5th, as the official teasers have suggested. Now, two different leaks have revealed how the smartwatch might look, along with details on the variants that the Galaxy Watch Active 2 might be launched in. The Samsung Galaxy Watch Active 2 is expected to be unveiled just ahead of the Galaxy Note 10 launches on August 7th, and given the proximity of the events, we expect these rumours to be fairly accurate.
According to the first leak, by Android Headlines, the Samsung Galaxy Watch Active 2 will have a sleek chassis, with two buttons to the right of its rounded body that may be used as buttons to control the watch interface. The edge of the smartwatch is also believed to be enabled with a rotating touch feature that would emulate the physical rotating bezel design that has been seen on previous watches. Most importantly, the Galaxy Watch Active 2 is slated to be launched in three colours — a Black/ Steel finish, a Light Blue/ Smoke Grey finish and a third Rose Gold finish with a muted shimmer. Each of these colours appear to come with a similar-colour wrist strap.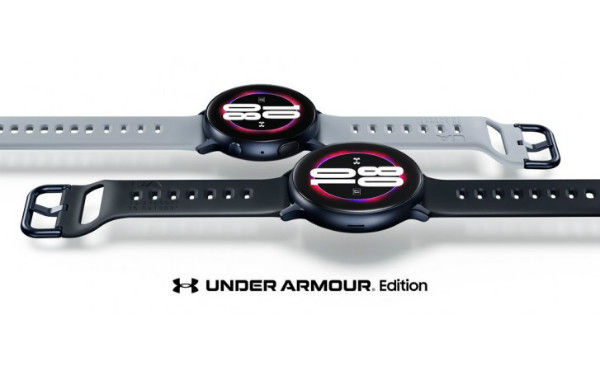 The second leak, by Evan Blass of @evleaks fame, details the second variant of the Galaxy Watch Active 2, which is said to be an Under Armour edition of the standard watch. This variant will seemingly be available in an all-black case with the option for black or grey sports straps. It is speculated that both the variants might get more colours and finishes post launch, and while the extra features of the Under Armour edition have not been detailed, interested customers may expect Under Armour-specific extras such as subscriptions to fitness services bundled with the watch.
The Galaxy Watch Active 2 is expected to feature Bluetooth 5.0 connectivity, along with an ECG monitor, constant heart rate tracking and a 360×360-pixel AMOLED display that should produce deep blacks in a power-efficient package. All variants of the watch is slated to be available in two sizes — a 40mm version with a 247mAh battery, and a 44mm version with a 340mAh battery.