Samsung Galaxy Z Fold2 5G is a smartphone that seems like it's right out of the future. Samsung revolutionised smartphone design last year with the Galaxy Fold, ending over a decade of rectangular slabs. In 2020, it has followed up the design with the Galaxy Z Fold2 5G, a blockbuster sequel that has become the ultimate smartphone money can buy. Indeed the latest flagship from Samsung is changing how you use a smartphone in more ways than one. It has a large, tablet-sized display that you can fold away at your convenience, Samsung Ultra-Thin Glass that can prevent eye strain, and an advanced hideaway hinge made to give a smartphone experience like never before. We take a look at how Samsung Galaxy Z Fold2 5G is pivotal in changing the future of smartphones.
The Future Is Now
A tablet-like experience with the convenience of a smartphone is what Samsung is aiming to offer with the Galaxy Z Fold2 5G. Users can enjoy streaming, gaming, and a lot more on the massive 7.6-inch Dynamic AMOLED 2X display for the ultimate viewing experience that provides you with rich and vibrant colours and protects your eyes by reducing blue light emission.
Complementing the vibrant display is unmatched performance. Powered by the most advanced smartphone processor in town, and coupled with pro-level RAM, storage, and network connectivity, we have no doubt in saying that the Samsung Galaxy Z Fold2 5G leaves no stone unturned in offering a futuristic level of usability.
The Best Foldable Design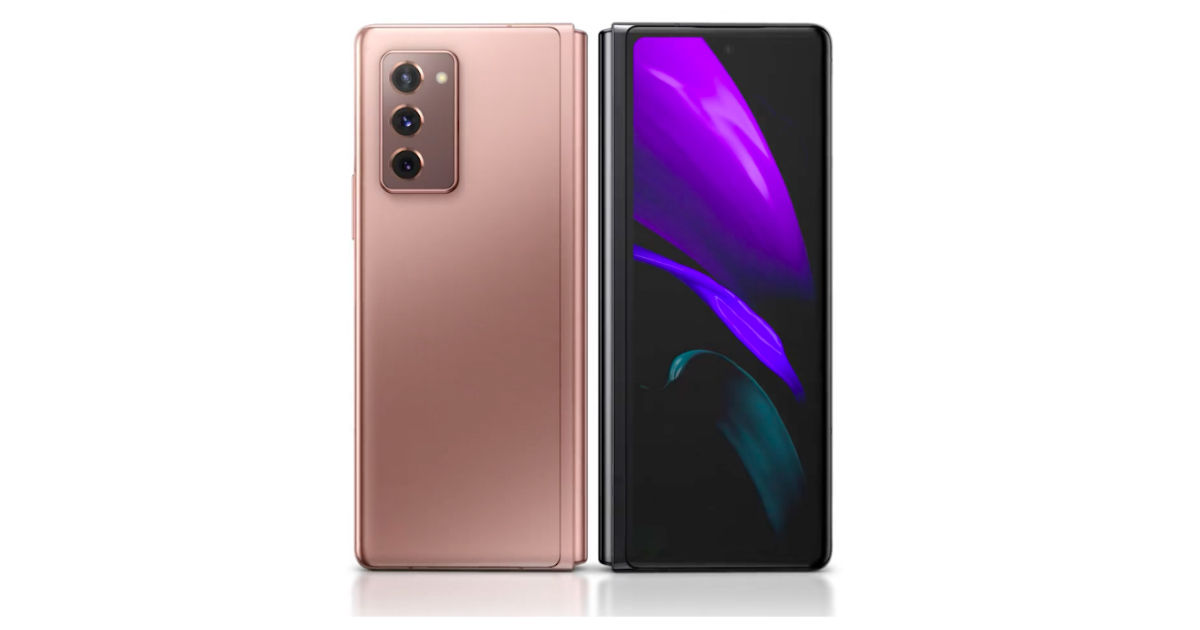 Unlike previous smartphones in the category, the Samsung Galaxy Z Fold2 5G is the perfect foldable smartphone. One of the biggest reasons for this achievement is the expansive 6.2-inch display on the front cover, which is accessible when the smartphone is folded shut. The presence of a flagship-level display with minimal bezels gives you more room to perform actions like texting, calling, and gaming. You can access all features of the smartphone without having to unfold it. This makes the smartphone perfect for on-the-go usage as well!
The Samsung Galaxy Z Fold2 5G features a cutting-edge display made from Samsung Ultra-Thin Glass, a glass that can bend seamlessly without cracking — something that even defies the laws of physics. It is a super thin layer of glass, thinner than a single strand of hair! It is made in such a way that you can fold and unfold the Galaxy Z Fold2 5G thousands of times seamlessly. This shows how much effort Samsung puts into R&D in order to bring its customers the best in smartphone technology every year.
The brand has made sure to cover all aspects of durability in this foldable flagship with the new hideaway hinge. The Galaxy Z Fold2 5G has a state-of-the-art hinge design that is undoubtedly the most advanced mechanism when it comes to offering the best foldable smartphone technology. It features an impeccable folding motion that allows you to set the phone between 75-degrees and 115-degrees for the ultimate flexibility.
Maximum Flexibility With Flex Mode
Flex mode is truly one of the highlights of the Samsung Galaxy Z Fold2 5G. It empowers you to use the smartphone at varying angles, anywhere from 75-degrees to 115-degrees, letting you use the smartphone hands-free while you play games or stream videos. The Auto Framing feature on the Galaxy Z Fold2 5G enables you to even make video calls hands-free while staying in focus.
Popular tech YouTuber Marques Brownlee, in a recent unboxing video of the Samsung Galaxy Fold2 5G, said, "[The hinge] can basically stay put in almost any reasonable angle you want. There's a slowly growing list of apps that will recognise when the hinge is folded halfway, and then it will treat the [Samsung Galaxy Z Fold2 5G] like a mini laptop."
In fact, Unbox Therapy, another YouTuber with one of the largest tech subscriber bases in the world, said, "The whole thing is smooth… It's incredible how different this feels. It's such an improvement. My goodness, it feels polished now. Alright, I'll give it to you, Samsung," while talking about the new and improved Flex mode on the new foldable smartphone.
Not made for just browsing and watching videos, the Flex mode on the Samsung Galaxy Z Fold2 5G is also extremely useful when it comes to using the smartphone's rear cameras for capturing photos and shooting videos. One of the best use cases for the Flex mode involves changing the camera preview in order to switch between high-angle and low-angle shots with ease. Apart from that, you can also place the smartphone on a flat surface to take group selfies and long exposure shots without using a tripod or a selfie stick. Generally, the Dual Preview mode helps the subject get a preview of the shot before it is taken.
While there are a ton of flagship features on offer, the Flex Mode truly takes the Samsung Galaxy Z Fold2 5G to the next level of innovation when it comes to user experience in the growing foldable smartphone segment.
Available With Superb Offers
Available now in India, the Samsung Galaxy Z Fold2 5G can be yours at a price of just Rs 1,49,999. You can buy it from the Samsung website, where you also get access to exclusive offers, including 4 months of free YouTube Premium, Microsoft Office 365 at just Rs 4099, and 1 year of Samsung Care+ protection that takes care of your accidental and liquid damage. As with all other Galaxy Z smartphones, Galaxy Z Premier service gives you 24×7 one-on-one assistance from Samsung experts when you buy the Galaxy Z Fold2 5G. So, what are you waiting for? It's time to bring home the smartphone of the future, Samsung Galaxy Z Fold2 5G!
Click here to buy Samsung Galaxy Z Fold2