Samsung is a pioneer when it comes to adopting futuristic features on its smartphones. The brand takes this initiative to another level with the all-new Galaxy Z Fold2 5G, which is foldable, comes with superfast 5G support, features large displays and stellar cameras, and offers top-of-the-line specifications. This is the smartphone of your dreams. Samsung was kind enough to send out the Galaxy Z Fold2 5G so I could test out the amazing new innovations that the brand had incorporated in the ultimate foldable smartphone money can buy.
As soon as I received the smartphone, the first thing I noticed was the precision engineering and expert craftsmanship that has gone into making the Samsung Galaxy Z Fold2 5G. The moment you hold it in your hand, especially the gorgeous Mystic Bronze colour variant, the smartphone gives you a feeling of royalty. The Samsung Galaxy Z Fold2 5G is not only its most refined foldable smartphone, but also the brand's most premium smartphone ever.
The most fluid foldable experience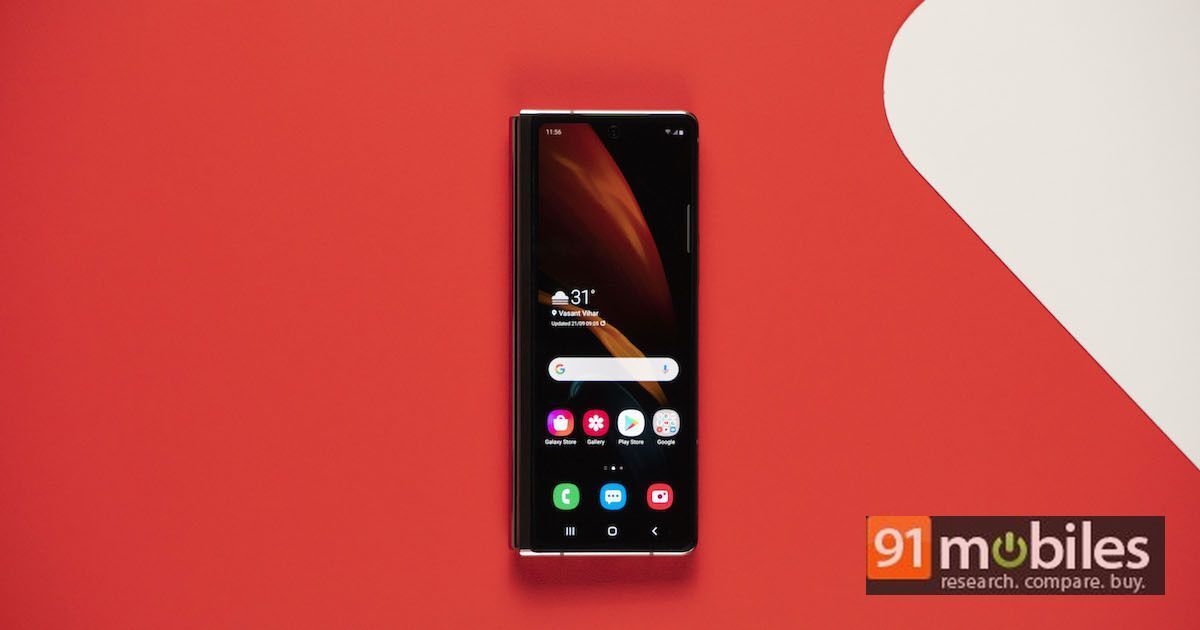 I fired up the Galaxy Z Fold2 5G from the Cover Screen, which is now significantly larger at 6.2 inches in diagonal length. It is a Super AMOLED display with a resolution of 2260×816 and pixel density of 386ppi. The first thing I noticed is how it is much more crisp and usable now, especially in apps like Instagram, WhatsApp, and Twitter, which I was able to use comfortably without having to open up the main screen. It also provides a comfortable experience when checking and replying to messages I got on WhatsApp, Instagram, and other social media apps.
But the main screen inside is in a class of its own. Samsung has managed to do the unthinkable by putting a tablet-like 7.6-inch Dynamic AMOLED 2X display that offers a fantastic resolution of 2208×1768.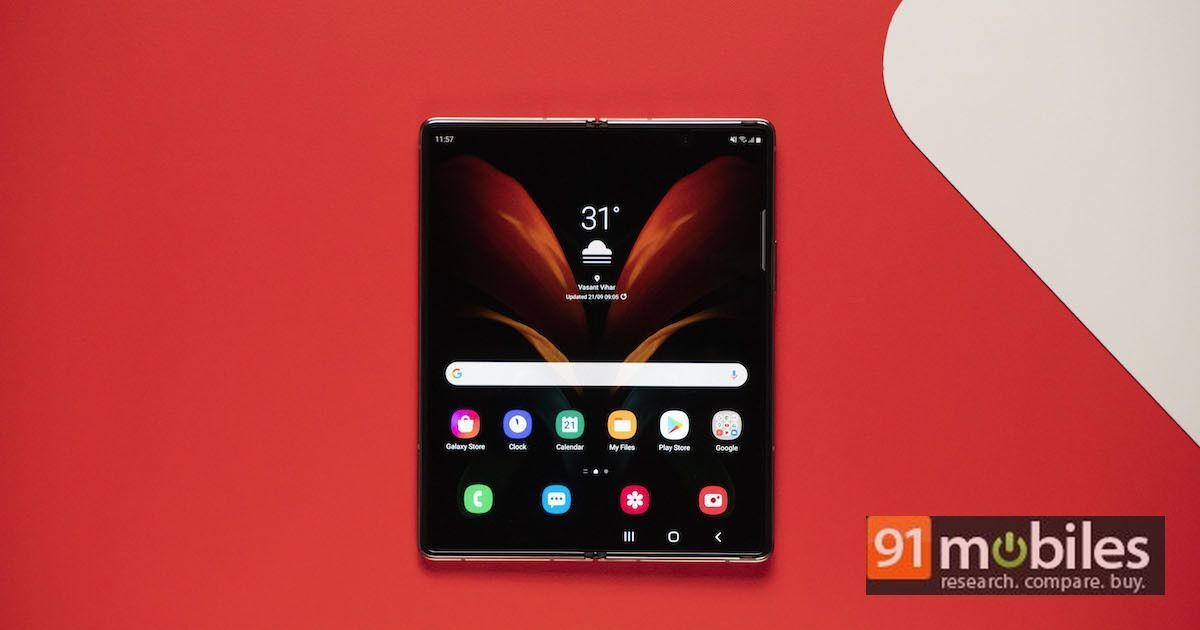 So, naturally, I unfolded the Galaxy Z Fold2 5G to check out this display, which is the biggest I've ever seen on any smartphone. A lot of the popular apps have now been optimised for this large 7.6-inch display and look simply astonishing. Whether it be scrolling through your Twitter timeline, or replying to someone on WhatsApp, providing this sort of experience in a compact smartphone design is a great achievement by Samsung.
The foldable experience is super premium. Unfolding and folding the smartphone is a delight, and feels natural and fluid too. This has been made possible through the years of R&D that Samsung has put in to offer the best in smartphone innovation to its customers. There were no creases or hinge issues despite the number of times I opened and closed the main display. This is because of the implementation of the Samsung Ultra-Thin Glass, which makes a foldable smartphone design as convenient to use as a regular smartphone. Because this Ultra-Thin Glass emits less blue light, I was able to stream HD videos on YouTube and play mobile games for hours at a stretch. Samsung has managed to bring foldable smartphone usage as close to the mainstream as possible.
One highlight of the display, which makes a large difference, is the addition of adaptive 120Hz refresh rate that makes using both displays of the Galaxy Z Fold2 5G a delight. The intelligent display actually switches between 11Hz and 120Hz, giving you the best experience at all times. I shifted from my previous smartphone that had a 90Hz display, and found the displays on the Galaxy Z Fold2 5G to be much smoother to operate. These additions, which might seem insignificant to some, are part of the classic Samsung philosophy of providing the best user experience possible.
Hideaway Hinge takes home the trophy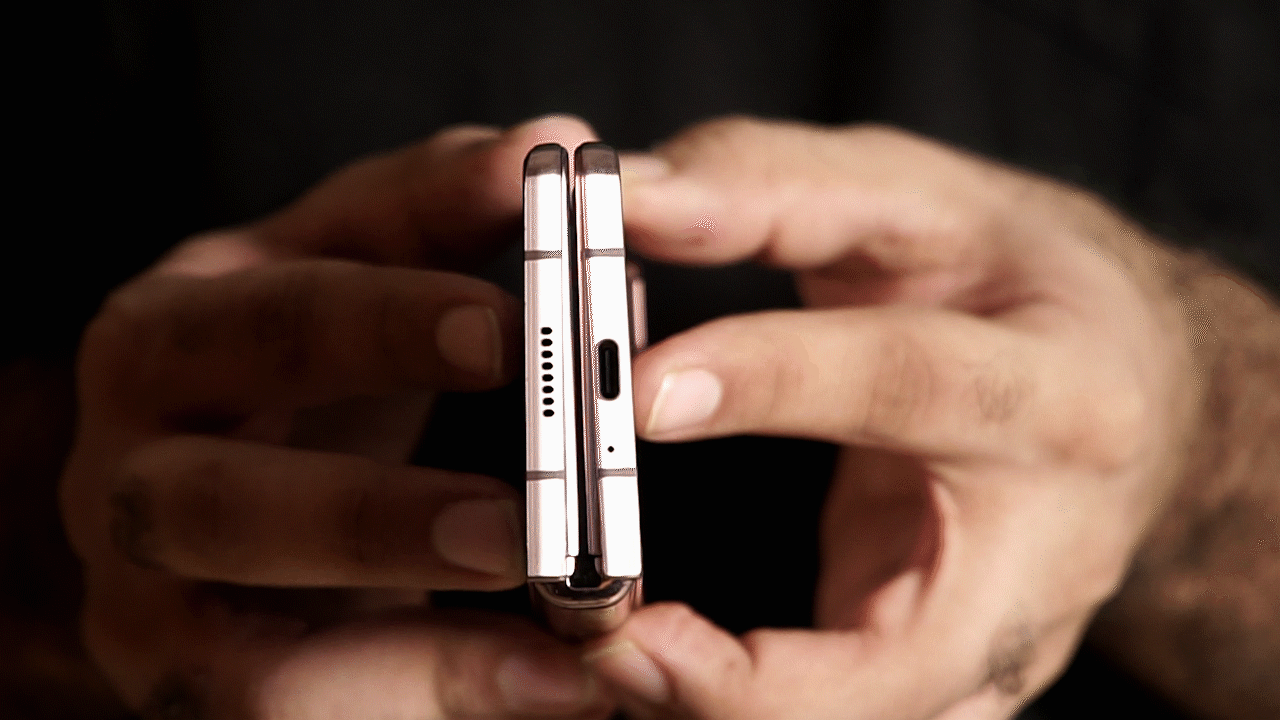 Flex Mode was another exciting feature that I wanted to try out on the new Samsung Galaxy Z Fold2 5G. Flex Mode on this new foldable smartphone is powered by the Hideaway Hinge, whose refined design lets you fold, unfold, or hold the smartphone at an angle with ease. In fact, this hinge allows you to hold the Galaxy Z Fold2 5G between 75 degrees and 115 degrees for the best hands-free experience. You can use both the main as well as the Cover Screen in Flex Mode thanks to Hideaway Hinge, allowing you to work as freely as you like.
I think this feature is super useful. I made use of the Hideaway Hinge to set the smartphone at a 90-degree angle on my table. With this hands-free experience, I used several apps without any UI issue. The ability to use all your favourite apps set at any angle you want is the true freedom that this premium smartphone offers.
Playing HD videos on the Samsung media player was interesting in the landscape Flex Mode. The video plays smoothly on the top half of the screen, while the controls are present on the bottom half. This gives it a computer-like experience, but one where both halves are touchscreens!
As amazed as I was looking at the gorgeous Super AMOLED displays on the stunning new Galaxy Z Fold2 5G, the back panel of the smartphone is equally gorgeous. You get three 12MP cameras, which are superb. I tested it out briefly in daylight and low light conditions, and the results were pro-level for both of them.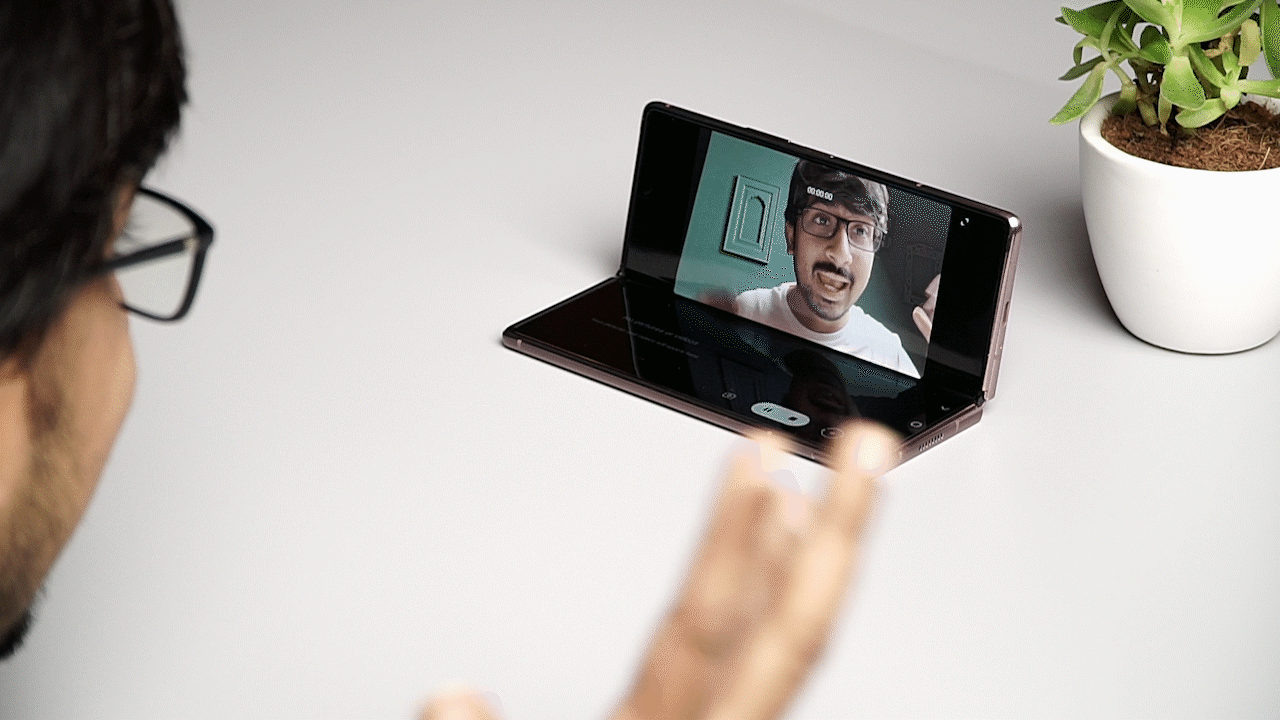 But the best part is that you can make use of the Flex mode to get the most out of your photography skills. I decided to be creative and try out some photography tricks. One of the most helpful ones was just putting the smartphone at a 90-degree angle on a tabletop and taking selfie videos of myself singing my favourite songs. You can create super crisp vlogs without the need of a selfie stick, gimbal, or anything of that sort.
Premium smartphone experience made accessible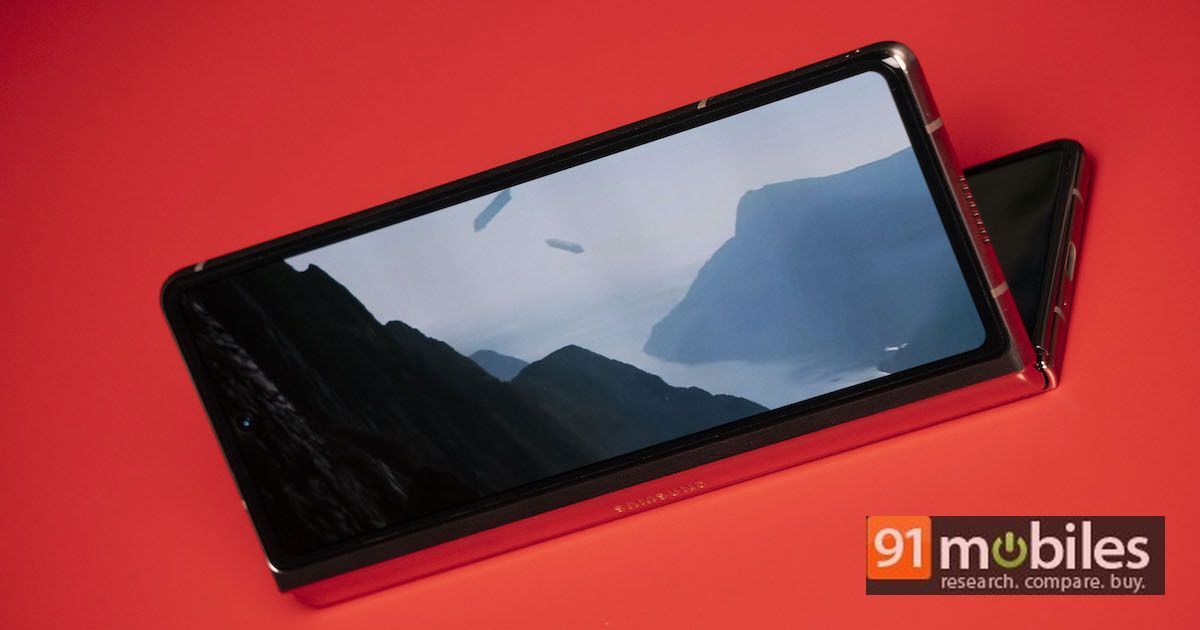 Priced at Rs 149999, the Galaxy Z Fold2 5G is also available in easy no-cost EMI options that start at just Rs 12499 per month. Samsung Galaxy Z Fold2 5G comes with the Galaxy Z Concierge service, which provides 24×7 assistance to buyers of this ultra-premium smartphone as well as Samsung Care+ protection against accidental and liquid damage for a year.
Whether in Mystic Bronze or Mystic Black, the Samsung Galaxy Z Fold2 5G is definitely the best, most advanced smartphone money can buy. It is available now in India on Samsung.com and across leading retail stores, with offers that include free access to YouTube Premium membership for 4 months, and Microsoft Office 365 at just Rs 4099. If you are in the market for a premium smartphone, look no further than the Samsung Galaxy Z Fold2 5G!