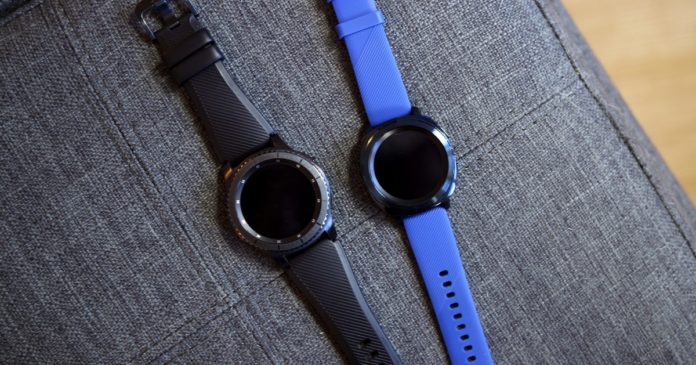 "The Samsung Gear S3 and Gear Sport update lets users customise the Quick Panel and brings improvements to Theater and Goodnight Modes, among other features"
Samsung has added some resourceful improvements to two of its smartwatches, the Gear S3 and Gear Sport, with a new value pack update. The improvements are mainly related to fitness tracking and UI. However, the update is available in selected areas for now and would roll out across other regions soon. Users of the two smartwatches can check for the update in the Galaxy Wearable app.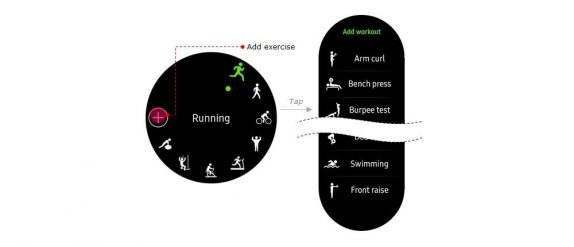 The new Value Pack update for Gear S3 and Gear Sport smartwatches has added 20 indoor workouts, allowing the products to track a total of 39 types of exercises. Out of the new exercises, eight workouts are listed as default. The users will be able to modify the list as per their choices. The device can now show the history of a series of exercises immediately after performing them.
The update allows users to receive simplified sleep notifications in the morning. Users are will now be able to view more details of their sleep time, three movement state, and the weekly record. Sleep notifications have also become simpler and users can see the complete breakdown of the data under the View Detail option. The Gear S3 and Gear Sport smartwatches are now capable of providing a detailed log of the previous night's sleep and more comprehensive sleep data by tapping on Sleep Widget.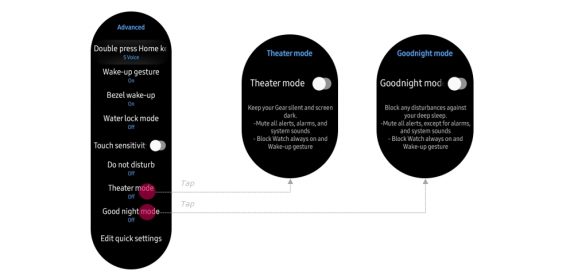 The Quick Panel on the display can be now modified according to user choices. Also, the update allows users to choose from more items on the panel, including Find My Phone and BT Headset. Theater Mode and Goodnight Mode have also been updated to provide better functionalities. While the former will keep the watch in silent by muting all alarms and system sounds, the latter can turn off all alerts, except alarms and system sounds.

In terms of communication, the products now have greater support for MMSes, which can now been displayed in notifications. Automatic playback for animated images in a conversation is also supported on the smartwatches now. The Gear S3 and the Gear Sport are able to display nine most-recently used emojis so that they can be used as their favourites. In-call multitasking has also been enabled for the Gear S3, since it supports phone calls.