"Samsung HW-Q70R and HW-Q60R soundbars are optimised for QLED TVs come with Dolby Atmos and DTS:X 360-degree surround sound technology."
Samsung has launched the HW-Q70R and HW-Q60R soundbars. These news Q-series soundbars automatically switch to 'Adaptive Sound mode' when connected to Samsung's QLED TVs. They also analyse the content played on the TV and adjusts ideal sound settings. These new soundbars are developed in collaboration with Harman Kardon.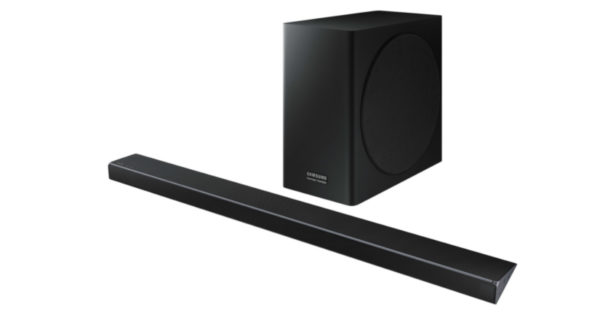 The HW-Q70R and HW-Q60R soundbars also pack Samsung's proprietary Acoustic Beam technology which uses an array of holes in the speaker to create a more dynamic and panoramic soundscape. Samsung claims this will reach every corner of the room through a wide soundscape and with full sound. Users can also connect the soundbars to their smartphone through Bluetooth. The soundbars are also equipped with Dolby Atmos and DTS:X 360-degree surround sound technology. The HW-Q70R soundbar sports only 2.3-inch height for better positioning with the QLED TVs.
Jongsuk Chu, Executive Vice President of Visual Display Business, Samsung Electronics, said, "Through Adaptive Sound, which understands the sound and optimises it according to the scene, listeners can enjoy even more realistic sound for every genre of content. The new Q-Series soundbars carry sound quality that has been revitalised by experts and feature designs that offer an appealing home aesthetic to create a better home theatre experience for our customers."
Samsung's new soundbars will be available starting from April. But, there are no details regarding the pricing and availability in other markets including India at the moment.