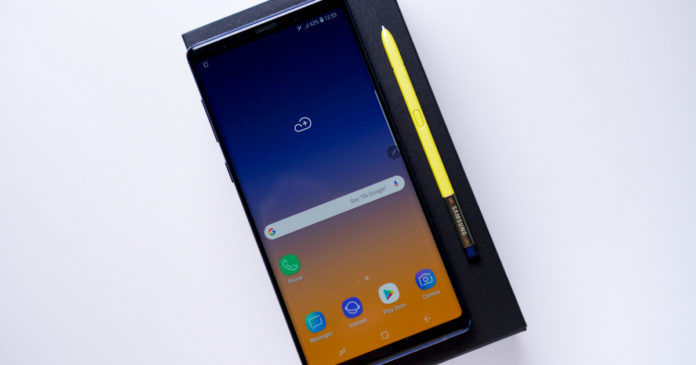 "The new information comes from the 2018 Samsung OLED Forum held in China"
Samsung – as a smartphone manufacturer – has always been known to push the envelope when it comes to innovation. However, in the last couple of years, the brand has been sticking to the philosophy, "if it ain't broke, don't fix it". Although, it now seems that the phonemaker is planning to head into the new year with all guns blazing. If the recent leak is to be believed, Samsung is ready with a new design plan comprising of several in-display tech.
Samsung's new design plan 2019: in-display fingerprint scanner, camera and more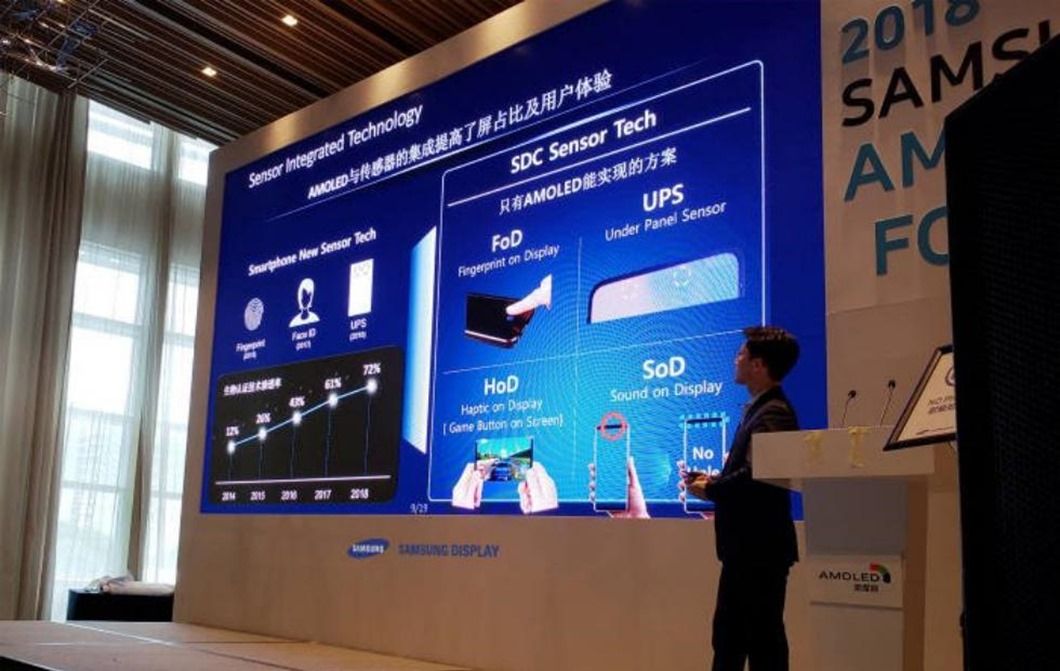 The South Korean brand held its 2018 Samsung OLED Forum conference in China on October 18th, where it invited a handful of guests to give a glimpse into the all new design plan. At the event, Samsung revealed that it is working on a new display technology, which will have no notch at all with next to no bezels on the front. Samsung has managed to achieve this feat by integrating the fingerprint sensor and cameras et all in the display panel. According to the slide that leaked out from the event, Samsung will use in-display fingerprint scanners, under-screen cameras, screen-sound technology, and touch-sensitive technology.
Samsung might launch a new gaming smartphone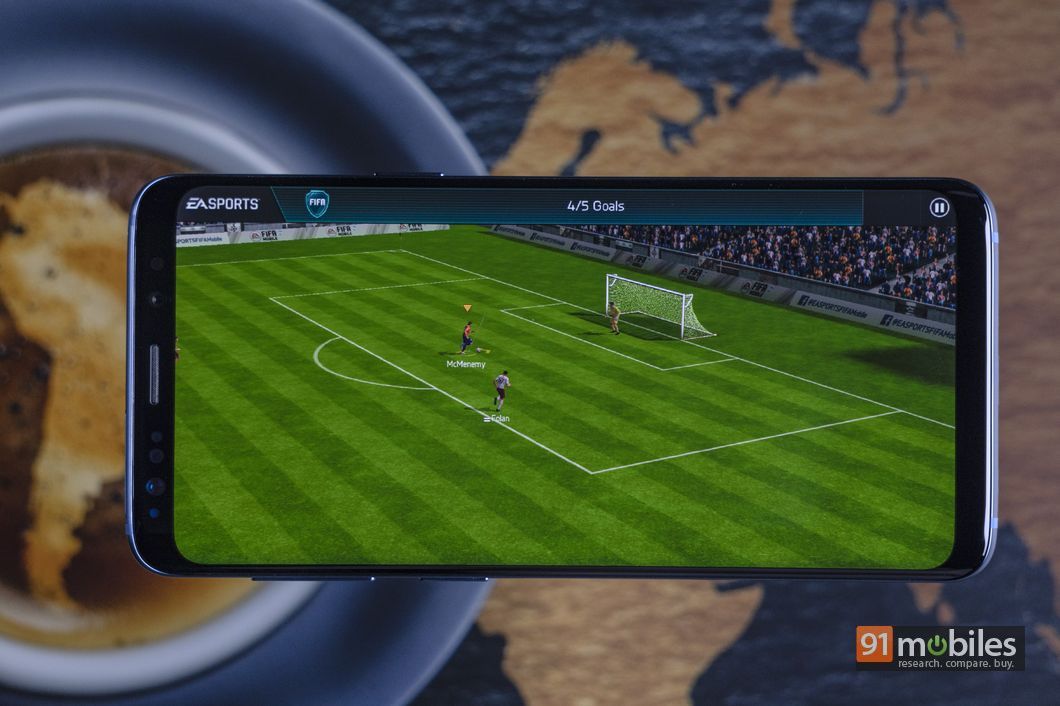 It is being speculated that Samsung will utilise the screen vibration technology for audio output, the likes of which we have already seen on the Vivo NEX. Apart from that, the slide also mentions Haptic on Display, which is revealed to be a gaming-exclusive feature. The feature will offer game button on screen and as the name suggests, will also provide haptic feedback when the buttons are pressed. Looking closely at the slide, the new design plan also includes a Face ID tech, but since Samsung already has the feature, it might just be an upgrade to the existing tech.
Speculations are rife that these features could find their way on to the upcoming flagship from the brand – Samsung Galaxy S10. However, it's too early to say anything at this point provided Samsung's latest strategy of testing new features on mid-range smartphones before flagships. There are rumours that the brand might actually launch a gaming smartphone, which should come with some of the aforementioned features. Unfortunately, nothing much is known about the said smartphone except that it will come flaunting Samsung's proprietary S-GPU chipset.
We will bring you more updates as and when they emerge, so stay tuned to 91mobiles.