Highlights
More than 20,000 offline retailers have already signed up for the digital platform Benow

The platform facilitates customers can browse and buy Galaxy smartphones online from their neighbourhood stores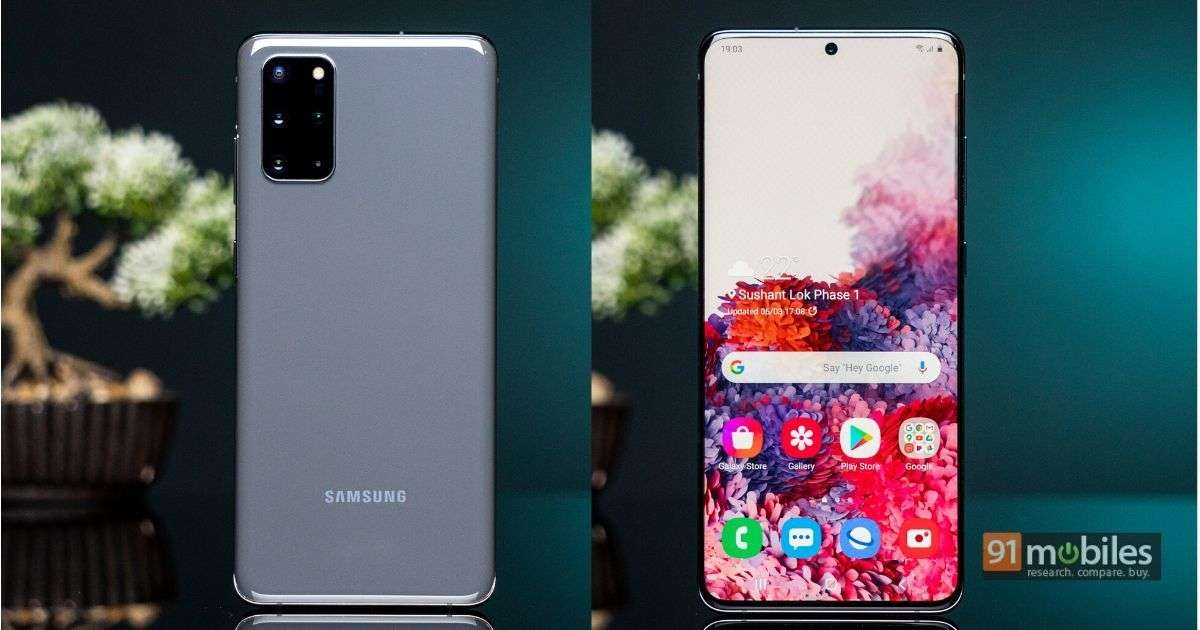 Phonemakers are coming up with new solutions to provide services to customers staying at home due to the COVID-19 lockdown. In this spirit, Samsung has come up with an offline-to-online solution that allows customers to browse online and order smartphones available at offline stores near them. The company has launched this new digital platform in India in partnership with Benow. The platform aims to bring thousands of Samsung offline retail stores across the country online to help customers purchase smartphones from their local retailers right from the comfort of their homes. Xiaomi and Vivo too have launched offline-to-online sales solutions to help customers browse and purchase smartphones from offline stores in their vicinity via the online ordering route.
Samsung claims more than 20,000 offline retailers have already signed up for the digital platform, which enables consumers to buy Galaxy smartphones online from their neighbourhood stores. Customers can browse and make payments online through Benow and the smartphone will be delivered to their doorstep. "The new digital platform enables millions of consumers in India to tap their local dealers to buy Galaxy smartphones online. It also helps Samsung's large number of offline partners reach out to their local consumers online," said the company in its press release.
How Samsung's offline-to-online platform works
Samsung shares the details of its authorised dealers with Benow. Following this, the dealer gets a link on their mobile number. The dealer then registers for the platform and downloads the Benow App.
The app allows dealers to make an online catalogue of Galaxy smartphones. This catalogue can be edited to add newer models. Once the catalogue is ready, it can be shared with customers via email, SMS, and WhatsApp. The dealer can also share the link on their social media channels.
On the consumer end, prospective buyers can browse the entire catalogue and purchase Galaxy smartphones of their choice through the link shared by the dealer. The moment a customer places an order, the dealer gets a notification. The latter then checks the Benow app to get the customer's details and generate the payment link through Benow.
The customer has the option to select various payment methods (COD, credit card, debit card, easy EMI, etc.) to make the payment. Upon transaction, both the customer and the dealer get digital charge slips and the phone is delivered to the customer.
"With this new platform, our consumers will be able to browse, select, order, pay and receive their Galaxy smartphone from the comfort of their homes. This will ensure that our consumers don't have to step out to a physical store at a time when social distancing is the new normal. At the same time, the new platform enables thousands of physical retailers to connect with local customers online," said
Mohandeep Singh, Senior Vice President, Mobile Business, Samsung India.