"The video appears to show One UI 2.0 running on Android 10 on a Samsung Galaxy S10+, revealing new gestures, Quick Settings and more."
Samsung One UI 2.0 is expected to be the next-generation evolution of Samsung's present user interface, based on Android 10 (Android Q). Now, a YouTube video has claimed to provide us with an early glimpse of the upcoming UI from Samsung, based on the pre-release build of Android 10, showing off a few key changes to the interface that will come with the new software. While there is no way to verify it as of now, certain elements about the video make it seem that the build is genuine.
So, what's new? To begin with, One UI 2.0 will supposedly refine the use of gestures with Android 10. Now, this is something that Google itself called out for with regards to the use of gestures on Android devices, and Samsung too agreed on a better gestures interface being necessary for better user experience. The video in question shows off the new gestures UI, which now features a single bar at the bottom, compared with the three-bar design that is presently there in One UI 1.0 with Android 9. This makes the overall experience more uniform across all Android devices, and in turn, easier to use as well.
Next up in the list of changes is the Quick Settings drawer accessed from the top — Samsung appears to be lending the full display area for the slide-down tiled menu with One UI 2.0. This means there will be access to more settings and presumably better customisation. The new menu also appears to come with the Media and Applications bar that premiered with One UI on the Galaxy Note 10, showing a natural evolution of the UI.
The video also shows some changes to the security and privacy settings, although these are presumably changes doled out with Android 10, and not specific to Samsung's One UI. Other features seen here include a 'Link to Windows' tile in the Quick Settings menu, showing future Samsung devices to be receiving the deep Microsoft-Samsung integration that was shown off at the Note 10 launch. Eagle-eyed observations made by our industry friends over at XDA-Developers have also spotted the native screen recorder in the UI, which would be a pretty neat addition for the flagship devices as well.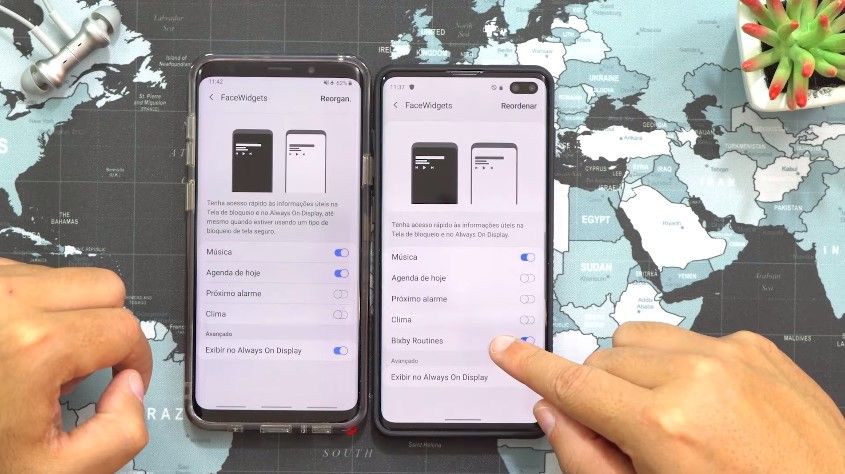 Given that there's no way at hand for us to independently confirm whether this video is doctored or real, we would offer a disclaimer to readers before believing everything that can be seen here. That being said, most of the features list appear to be a fairly plausible ones, leading us to believe that this is indeed a legitimate preview into Samsung's next generation interface. One UI 2.0 for Samsung's new crop of flagship devices should roll out soon after Google officially rolls out Android 10, which is now only a few months' time away.