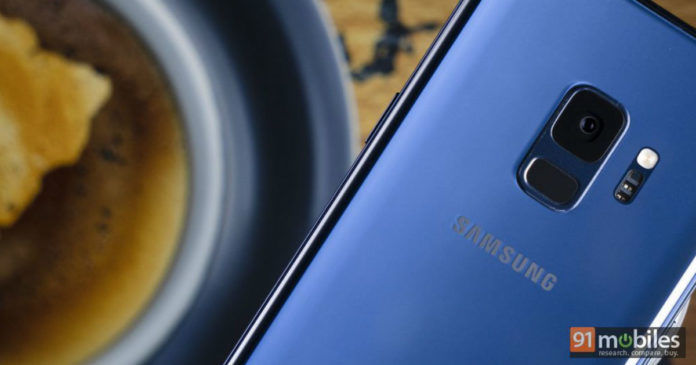 "While the stable Android Pie build for Samsung Galaxy S9 and S9+ are rolling out today, some Samsung devices won't get the update till October 2019"
Samsung has officially disclosed its update roadmap for Android Pie for all eligible smartphones and tablets. The list is a fairly decent selection of devices, but continues till late 2019, by which time we actually expect to see Android Q hitting the market. Nevertheless, it is interesting to see some of the latest premium smartphones from Samsung's stable getting the update soon enough. The Samsung Galaxy S9 and Galaxy S9+, for instance, were slated in the list to get the update next month, but Samsung has started rolling out the stable Android Pie update for them already.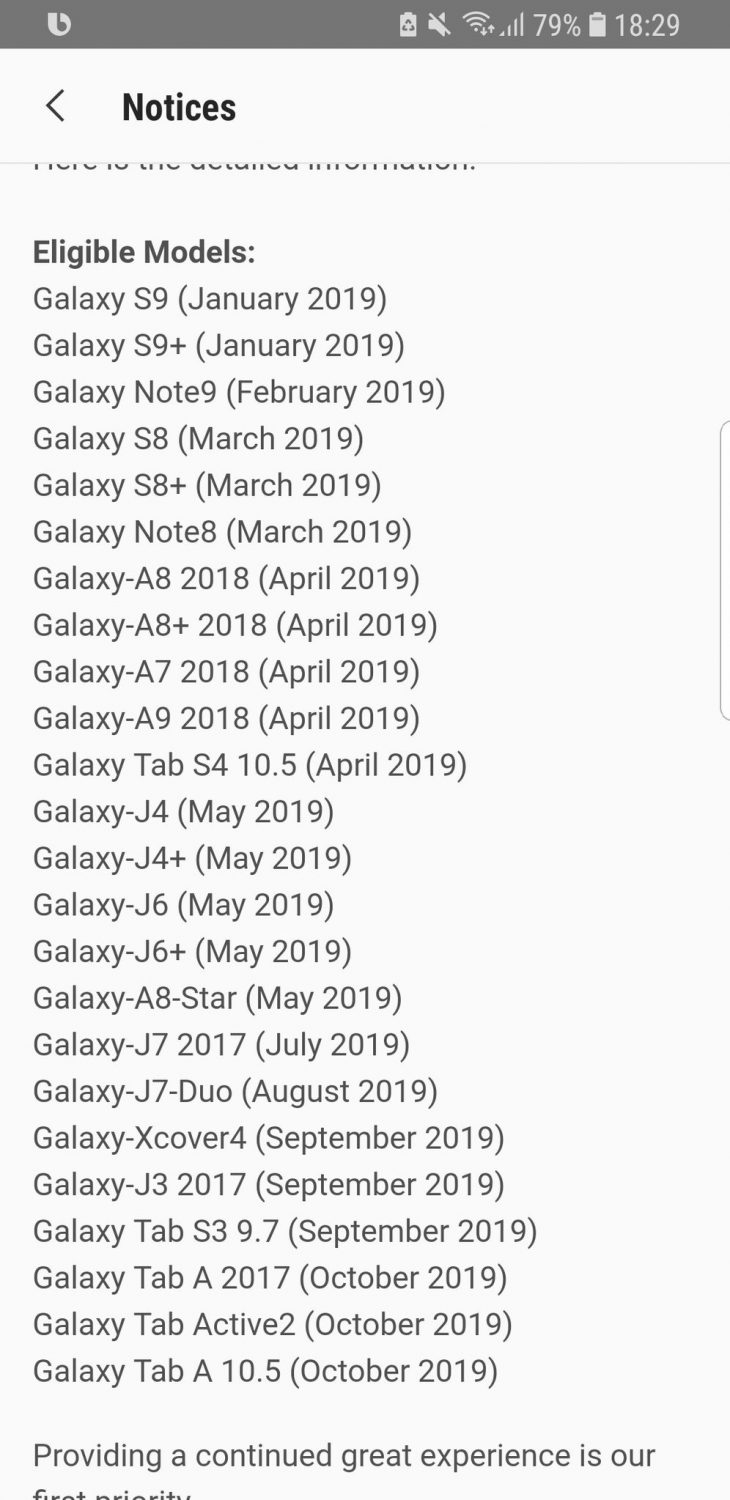 However, SamMobile reports that some carrier-locked units of the Galaxy S9 and S9+ in specific regions may not receive the update till January. As per Samsung's official list, the Galaxy Note9 will be the next to get the update in February 2019, followed by the Galaxy S8, Galaxy S8+, and Galaxy Note8 in March. The three models were launched with Android Nougat on board, and hence the Android Pie update might be the last version upgrade for them. Five Samsung smartphones are slated to receive Android Pie in April, namely Galaxy A8 (2018), Galaxy A8+ (2018), Galaxy A7 (2018), Galaxy A9 (2018), and the Galaxy Tab S4 10.5.
The Samsung Galaxy J4, Galaxy J4+, Galaxy J6, Galaxy J6+, and Galaxy A8 Star will all receive the update in May 2019. In terms of older devices, the Galaxy J7 (2017) will get the update in July, while the Galaxy J7 Duo will receive it the following month. The rugged Galaxy Xcover4 is next in line, along with the Galaxy J3 (2017), both of which are slated to receive the update in September 2019. This also marks the end of the list of Samsung smartphones that will receive the Android Pie update. The Samsung Galaxy S7 lineup, which is two generations old now, had received its quota of two generation upgrades when it received the Android Oreo update and, hence, will not be receiving Android Pie.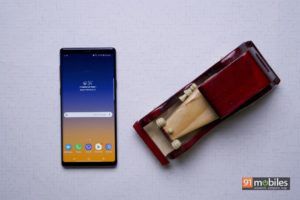 Among tablets, the Samsung Galaxy Tab S3 9.7 will receive the update in September 2019, while the Galaxy Tab A (2017), Galaxy Tab Active2, and Galaxy Tab A 10.5 will get it in October, marking an end to the list. Samsung has never been too regular or early with rolling out its upgrades, but has been attempting to improve its record with Android updates going forward. More users are opting for clean Android interfaces and the promise of regular updates as priority while buying a product. This, in turn, has been compelling brands to improve their Android upgrade cycle, as Google strives hard to reduce the scale of fragmentation among all Android devices in the world.