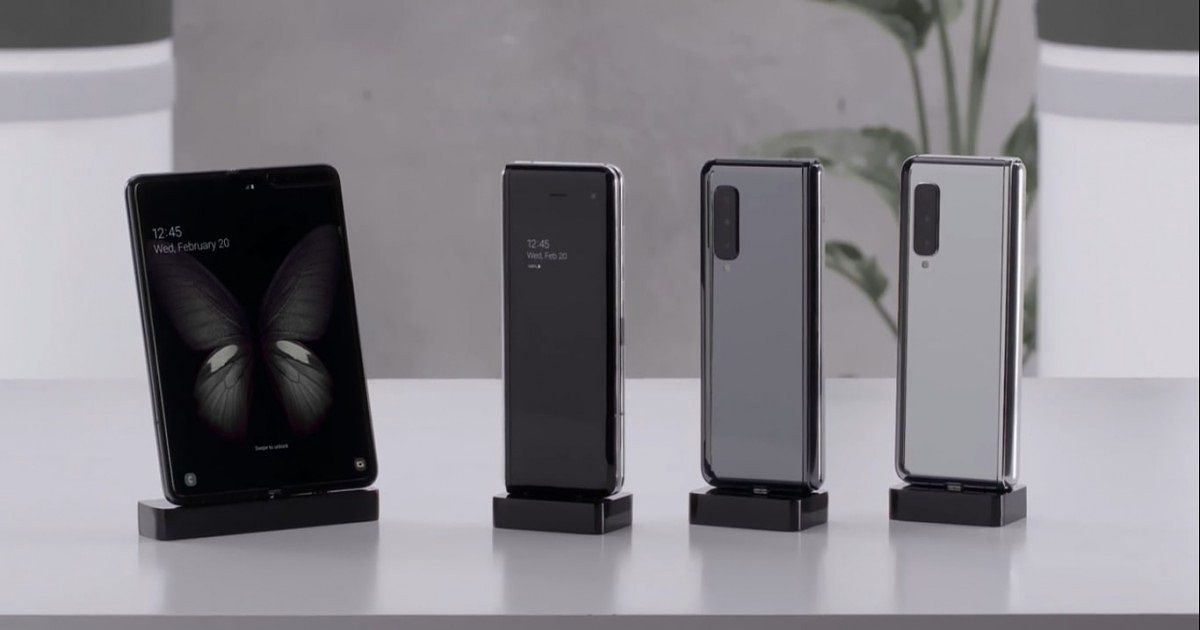 "Samsung Galaxy Fold durability test shows the phone attached to a custom-designed machine to open and fold."

Samsung Galaxy Fold is one among the very few foldable phones to go official so far this year. The company unveiled the phone at the MWC event with a price tag of close to $1,980 (~Rs 1,36,000). At this price point, given that it is the beginning of a new form factor era, the durability aspect has a lot of importance. To demonstrate the phone's prowess in the same department, Samsung has officially released a small video showcasing the Galaxy fold going through rigorous fold tests.

The 34-second long video shows multiple Galaxy Fold units being attached to custom designed machines and are set to repeatedly open and fold showcasing the durability of the folding mechanism. Samsung claims the Galaxy Fold can hold up well for about 200,000 folds and it takes around a week for the machines (which are hooked to the Galaxy folds) to complete 200,000 folds – simulating five years of usage.
The Galaxy Fold shows crease in the display where it folds, but one cannot really notice it when the brightness of the screen is set to around 70 percent, as per a person who has used the phone. The software on the Fold also allows for two separate home-screens, allowing users to choose wallpapers for the outer and inner display separately. The phone packs a 7.3-inch foldable Infinity flex display with a notch on the top-right corner. The screen folds inwards to reveal the 4.6-inch cover display that shares huge bezels and takes up about 3/4th of the fascia. Under the hood, the phone will be powered by the Snapdragon 855 chipset.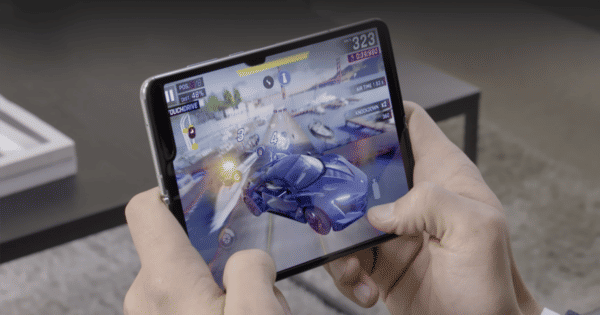 Samsung has slowly started revealing more information and promoting the Galaxy Fold as the phone is scheduled to go on sale from April 26th in the USA. The phone will be available in 15 European markets, including the UK (from May 3rd) with its pre-order starting from April 26th. The Galaxy Fold will retail with an ultra-premium price tag of £1,799 (~Rs 1,64,000), while in Europe it'll be available for EUR 2,000 (~Rs 1,55,000).
Samsung Galaxy Fold Video