"According to reports out of Korea, hackers are targeting celebrities and public figures using Samsung Galaxy smartphones and holding their user data for ransom"
Some Samsung smartphones in South Korea are reportedly being subjected to hacks, exposing private data including text messages, photos, videos and other sensitive information. It seems celebrities and public figures are mainly being targeted. Hackers are holding their private data for ransom, and publishing sensitive text messages in public forum if if the owner fails or refuses to pay. The information was published by Korean publication Dispatch, and describes how the hackers are exploiting a flaw in Samsung's systems to execute the hacks.
According to reports, hackers are targeting the cloud storage infrastructure of Samsung Galaxy smartphones, and breaching a vulnerability in the system to gain access to sensitive data such as text messages, photographs and videos. Once this is breached, hackers are then collecting the data and subsequently contacting the personalities to demand a ransom in exchange for keeping the information private. Chinese technology publication ITHome has reported that an actor, who goes by the name Zhu Zhenmo, was among the targeted. Zhenmo reportedly did not respond to the demands of the hacker, following which his private conversations with fellow actors were published in the open.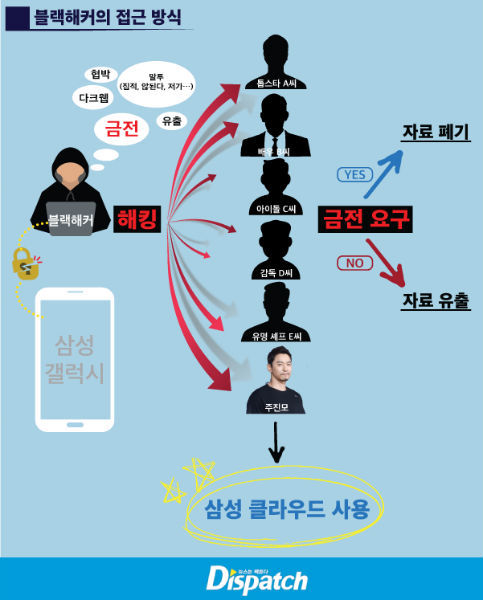 It is not yet clear as to how severe the extent of this hack is. There has so far been no public acknowledgement of the flaw by Samsung, and given the severity of the transgressions, it is peculiar to note that Samsung has not issued a statement as yet. There have also been no reports on whether Samsung has reached out to those affected, and whether the cloud infrastructure breach is a regional affair, or has a more widespread impact.
With an increasing frequency of cyber crimes such as these, as well as ransomware attacks, it remains to be seen how Samsung deals with the situation, if the incident is proven true. Privacy issues have grown at a steady pace in all fronts, and cybersecurity authorities have been regularly reporting zero day hacks across almost all systems, worldwide.