"New report suggests that Samsung will showcase a new Sound On Display OLED panel during CES 2019"

Smartphones in 2019 are going to have more screen than ever before. Most manufacturers have been trying to ditch the bezels and the notch to provide an all screen experience. Samsung is probably the only manufacturer which has stayed away from the notch. The company recently started using a punch-hole panel called Infinity-O display where the front camera is placed within a cutout in the display.
Now, a new report states that the Korean manufacturer will showcase a new Sound On Display OLED panel at CES 2019 in January. This panel will be able to hide the front firing earpiece speaker as well, which will provide more room for the display. The report comes from Korean news site ET News, who have received this information from industry sources.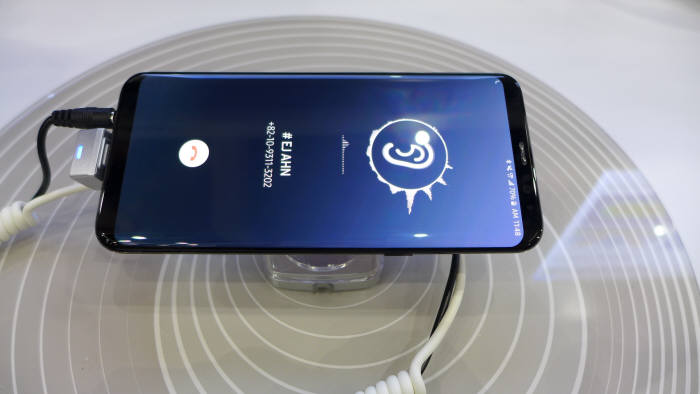 CES 2019 will start on January 8 and Samsung will have a prototype ready to show-off the new panel. The OLED panel is designed for smartphones, but will eventually also make its way to TVs. It was first announced by Samsung in May this year and it basically converts the whole display in to a speaker. A 6.22-inch QHD+ display was shown during Samsung DisplayWeek in May. Samsung isn't the only one who's working on this technology though. The report states that other manufacturers such as LG will also showcase similar tech during CES next month.
Xiaomi and Vivo have used a similar technology where a piezoelectric speaker was placed beneath the display to act as the earpiece. The Xiaomi Mi Mix and the Vivo Nex S both use this to provide an almost bezel-less full-screen display.

The panel uses bone conduction and vibration to relay sound through the display. Now, we are not really sure if the display would work as a loudspeaker or it would just be an earpiece. We would have to wait till CES 2019 to find out all the details. Also, there is no information on when this panel would be available for mass production and use in commercially available devices. As per the report, phones should start using this tech in the second half of 2019. You can read more about this at the source link.