"Samsung T7 Touch Portable SSD price in India starts at Rs 11,999 and goes up to Rs 36,999"
Samsung T7 Touch Portable SSD has been launched in India. The portable external hard disk touts a sleek design, fingerprint scanner for security, and the "fastest" transfer speeds currently available based on the USB 3.2 Gen 2 standard. The Portable SSD T7 Touch is rated to offer a read speed of 1,050MB/s and a write speed of 1,000MB/s. This, according to Samsung, is twice as fast as its predecessor, the T5, and up to 9.5 times faster than external HDDs. Separately, Samsung's T7 Touch variant without a fingerprint sensor, simply called T7, is expected to be launched in the second quarter of 2020.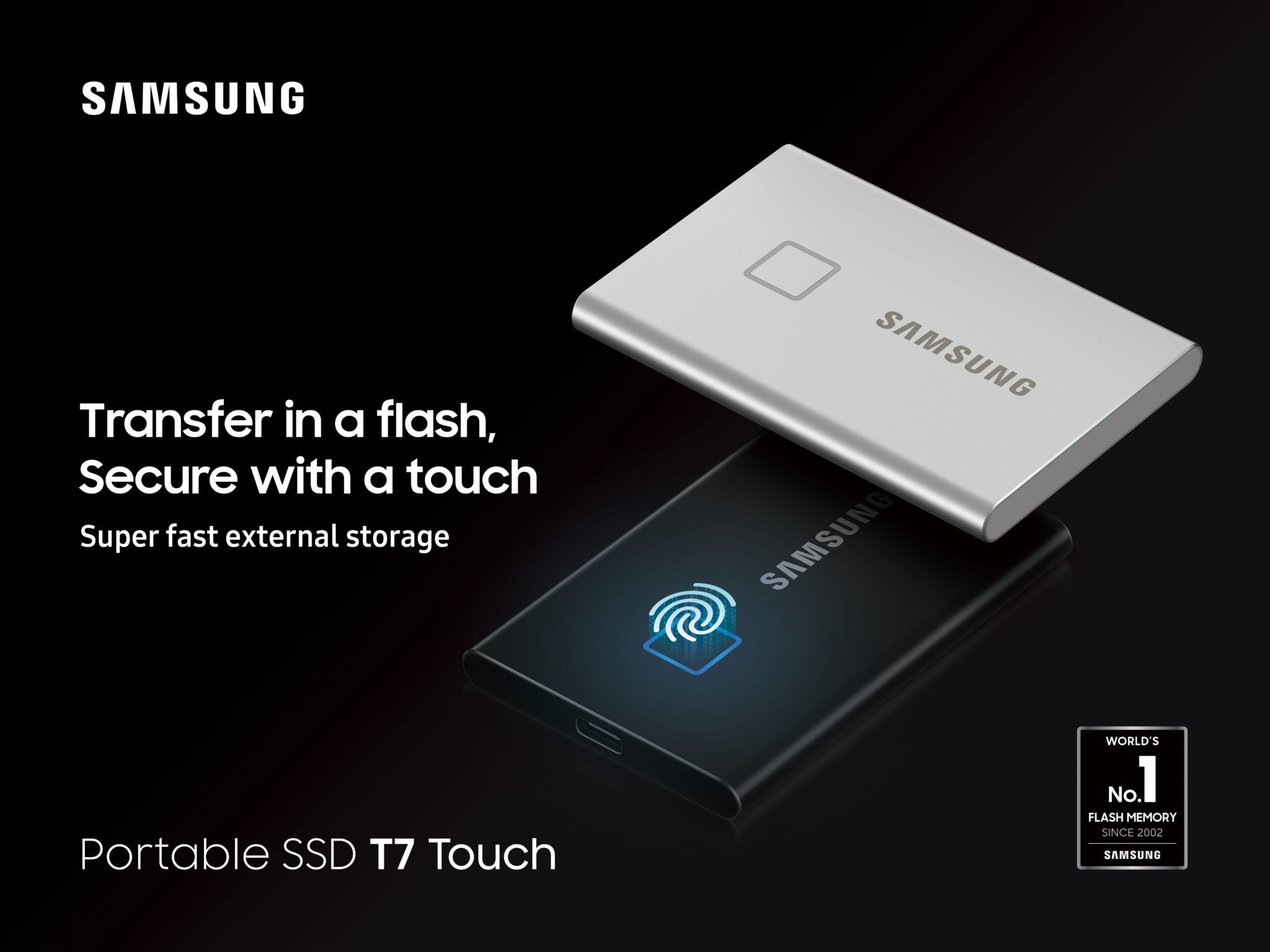 Samsung T7 Touch price in India
Samsung T7 Touch India price is set at Rs 11,999 for the 500GB storage variant. The SSD also comes with 1TB and 2TB storage options, which costs Rs 18,999 and Rs 36,999, respectively. Samsung is offering a three-years limited warranty with the Samsung T7 Touch. The storage device will be up for grabs starting this month in Black and Silver colour options.
Samsung T7 Touch specifications
As for specifications, the T7 Touch offers up to 2TB storage, USB 3.2 (Gen 2, 10Gbps) with backward compatibility interface, and up to 1,050MB/s download speed. The device, additionally, runs Samsung Portable SSD Software 1.0, support UASP mode and connectivity options, including USB type-C-to-C and USB type-C-to-A. For security, there is password protection S/W and fingerprint scanner. The T7 Touch measures 85 x 57 x 8.0mm and weighs 58 grams.
The upcoming standard T7 will share the same specifications, except for the fingerprint scanner.