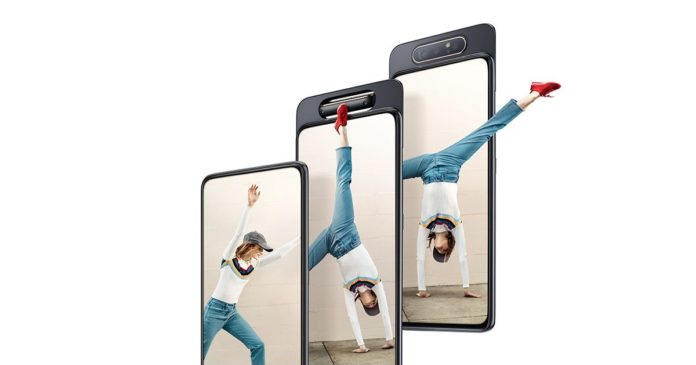 "The trademarks filed with the EUIPO suggest Samsung might finally do away with the confusing year-based smartphone naming tradition."
Samsung has filed for nine new trademarks with the European Union Intellectual Property Office (EUIPO), suggesting a nine-device lineup for its range of Galaxy A series smartphones to be launched in 2020. Reported by Let's Go Digital, Samsung's trademark filings include the mention of nine Galaxy A series devices, which will be presumably introduced in ascending order of their nomenclature. For reference, the trademarks have been filed as Samsung A11, A21, A31, A41, A51, A61, A71, A81 and A91.
What this essentially suggests is that Samsung might finally do away with its yearly naming scheme for its smartphones. Previously, when Samsung would roll out an upgraded version of an older smartphone under its stable, it would simply suffix the year of launch behind the name of the smartphone, which somewhat also works as a sub-lineup within an individual series of Galaxy phones. For example, the Samsung Galaxy J7, which has seen multiple device launches through the years, has seen its 2016 variant named Galaxy J7 (2016), while its 2018 version was simply renamed to Galaxy J7 (2018).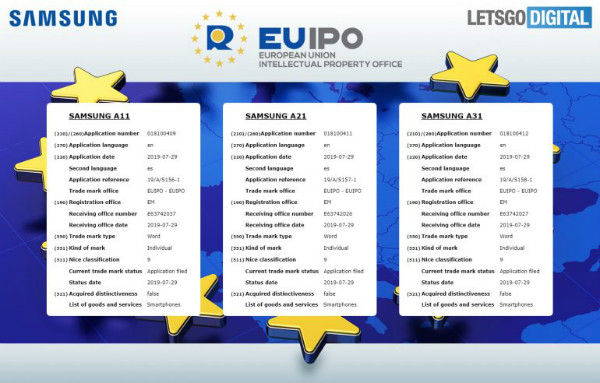 While this has traditionally been done probably in order to instill a recall value and familiarity factor among buyers, the new naming strategy might manage to achieve the same purpose. Now, instead of suffixing years, Samsung would simply roll out each device in chronological succession of its original name. For instance, the Samsung Galaxy A30 would simply be launched in 2020 as the Galaxy A31, while the Galaxy A80 would be launched as A81. Simple enough, but it also limits the run of such a naming scheme to nine years at best.
Based on what we have seen this year, expect the Galaxy A11, A21 and A31 to lie in the budget pricing range, while the Galaxy A41, A51 and A61 would presumably be mid-range devices. The A71, A81 and A91, meanwhile, would likely be premium devices, and be launched in order to actually draw more attention to Samsung's flagship Galaxy S lineup. No further details have been included in the trademark filings, so any possible specifications or launch dates are still under the wraps. Given that the first of the Galaxy A series device was launched in February this year, expect a similar launch time frame for 2020 too, along with industry-standard specifications for all the devices.