"The manufacturing plant is spread over 1,29,000 sq. metres and is located in Noida, Uttar Pradesh"
Samsung has been making mobile devices in India since 2007. Now, the South Korean tech giant has kicked off the world's largest mobile factory in the country, which is located in Noida, Uttar Pradesh. The new manufacturing facility was inaugurated by Prime Minister of India, Narendra Modi, and the President of the Republic of Korea, Moon-Jae. Samsung says that its new facility will help bolster PM Modi's ambitious "Make in India" initiative.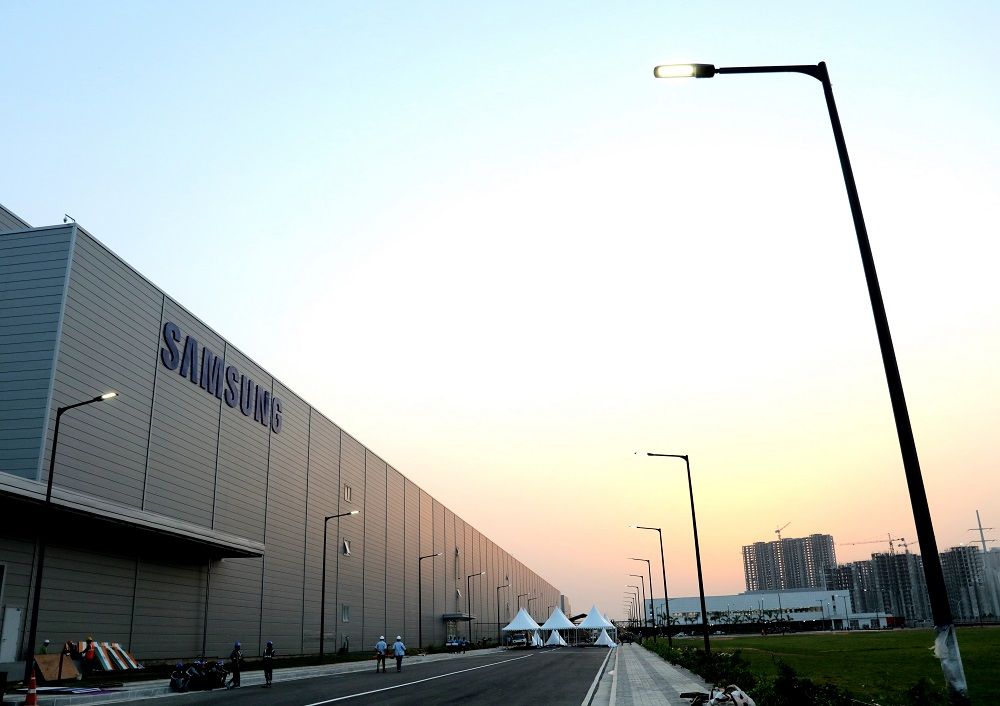 Spread over 1,29,000 sq. metres, the mobile manufacturing factory is the world's largest. Apart from selling these locally produced phones in the country, the brand also envisions that the facility will help it make India an exporting hub for the world. The company currently makes about 68 million phones in India a year at its current Noida factory. With its new plant, the brand aims to increase its current production capacity to 120 million phones by 2020.
"Our Noida factory, the world's largest mobile factory, is a symbol of Samsung's strong commitment to India, and a shining example of the success of the Government's 'Make in India' programme. Samsung is a long-term partner of India. We 'Make in India', 'Make for India' and now, we will 'Make for the World'. We are aligned with Government policies and will continue to seek their support to achieve our dream of making India a global export hub for mobile phones," said HC Hong, Chief Executive Officer, Samsung India.
Samsung India noted that it will manufacture a range of devices at its new plant, including the brand's budget offerings as well as latest flagships like the Galaxy S9 (review) and S9+ (review). The company's latest factory in India will also create around 1,000 jobs.