"The Samsung Galaxy J2 Pro was the company's best-selling model in the country in Q2 2018"
Earlier this year in January, Xiaomi dethroned Samsung as India's number one smartphone manufacturer for the shipments in Q4 2017. The market share was reported by two market research firms – Canalys and Counterpoint. Now the latest report by Canalys suggests that Samsung has fought back to close in on Xiaomi's dominance in India's smartphone market.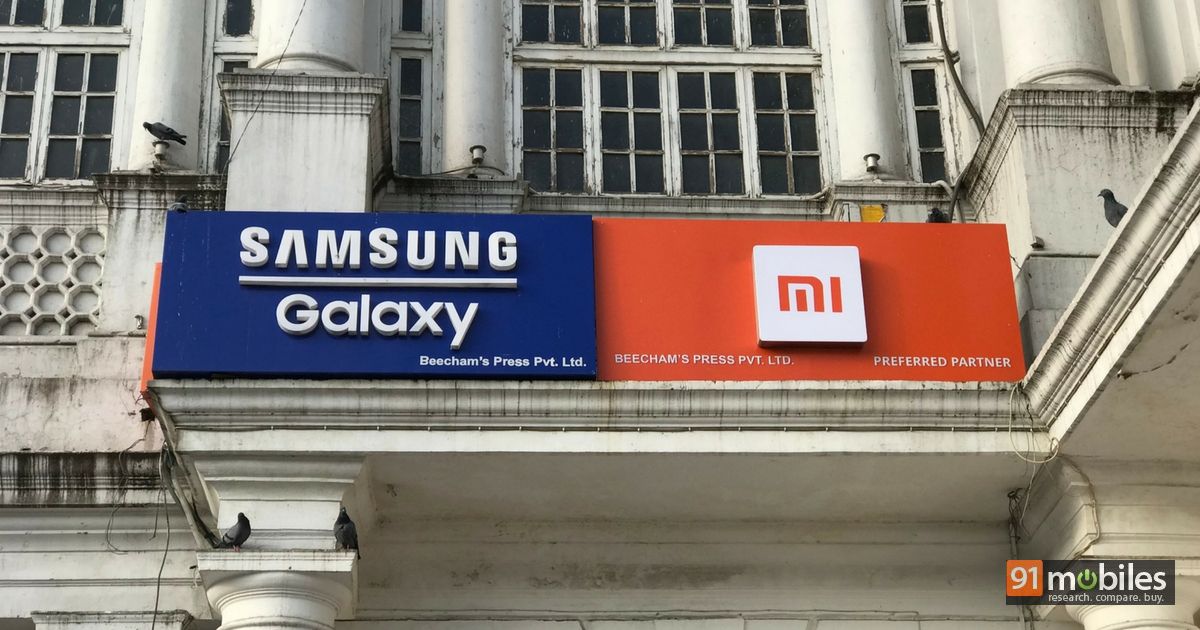 According to the report, while Xiaomi continued to be on the top spot with a market share of 30.4 percent, Samsung came in quite close with a market share of 30.2 percent in India in the second quarter of 2018. During the period, both the companies shipped 9.9 million smartphones each in the country, with both of them reporting their best quarter till date. Together, Samsung and Xiaomi accounted for the 60 percent of total shipments in the country, up from 43 percent a year ago.
Furthermore, the report claims that Samsung launched phones which were pitted directly against Xiaomi's offerings, and is focusing on improving camera capabilities of its devices. The Samsung Galaxy J2 Pro is touted to be the company's top-selling model in Q2 2018, with 2.3 million units shipped in the country. As for Xiaomi, the brand shipped around 3.3 million units of its budget-centric Redmi 5A smartphone.
"Samsung is hitting back. It has launched devices pitted directly against Xiaomi's portfolio and is focusing on its cameras and imaging capabilities with Portrait Dolly and Background Blur Shape functions," said Canalys analyst TuanAnh Nguyen. "Despite Xiaomi's growing popularity in India, Samsung will remain the first choice for consumers. Its technological prowess and supply chain mastery will continue to give it an edge over Xiaomi for the foreseeable future," Nguyen added further.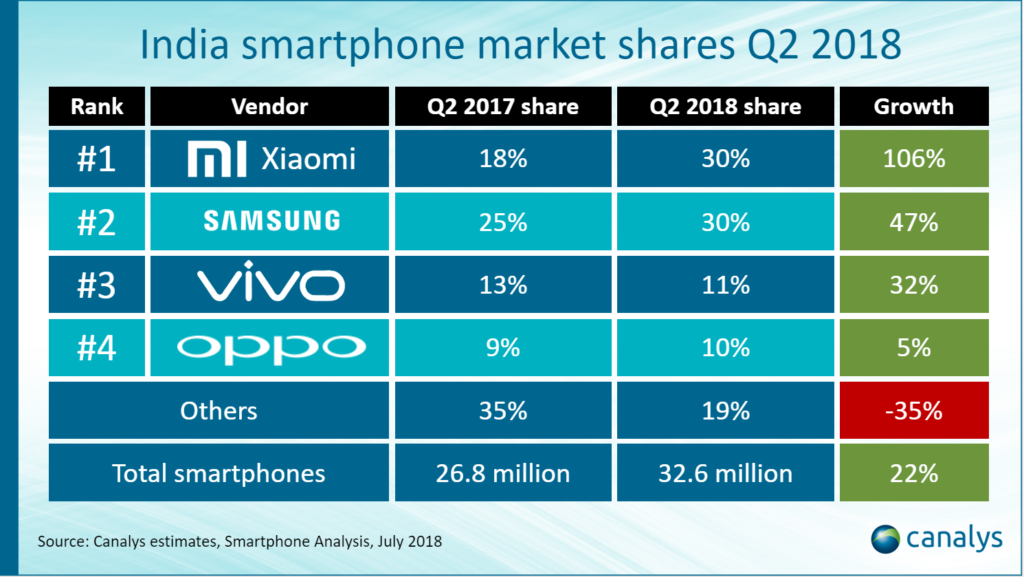 As far as the other brands are concerned, the report suggests that Vivo took the third place in India's smartphone market by shipping 3.6 million devices with a share of 11 percent. The fourth place was claimed by OPPO with a market share of 10 percent, which shipped 3.1 million handsets in Q2 2018. Furthermore, the report adds that overall smartphone shipments increased by 22 percent, to under 33 million units.