The well known storage device manufacturer, SanDisk has released in the Indian market an Ultra Plus range of SSDs which the company had showcased at the Consumer Electronics Show 2013 held at Las Vegas last month.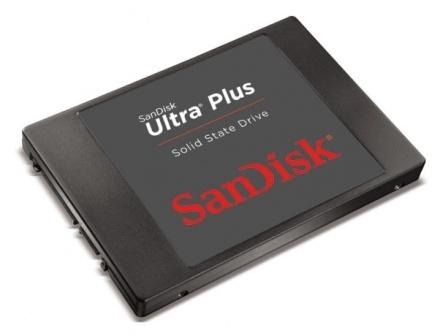 The newly launched Ultra Plus SSDs from SanDisk sport SATA 3.0 interface at 6.0 Gbps and arrives with a 2.5-inch form factor. These storage devices are easy to be used as as portable storage space and are claimed to be ideal to boost up the functionality of the device including the data transfer process and launch time of the applications.
The newly launched SSDs from SanDisk are capable of achieving a reading speed of 530 MB/s along with a writing speed of 445 MB/s. These SSDs may be considered as durable ones as they do not have any movable part such as the hard disks used conventionally.
SanDisk Ultra Plus SSDs will be available with a storage space of 64GB, 128GB and 256GB at a price of Rs. 10,558, Rs. 15,486, Rs. 30,973 respectively.