"The new Sennheiser wireless headphones come with a dedicated app to tune audio, and they support fast charging via USB-C ports"
Sennheiser has launched two new pairs of wireless headphones, the Sennheiser HD450BT and HD350BT, in India. Both the headphones are closed back type and connect wirelessly via Bluetooth 5.0. In terms of support for codecs, both the headphones come with support for AAC and Qualcomm's AptX and AptX Low Latency modes. While the latter would be appreciated by gamers, the absence of AptX HD even in the Sennheiser HD450BT is surprising. In terms of features, the Sennheiser HD450BT offers active noise cancellation too, and can also be used in wired mode as well.
Both the new Sennheiser headphones also offer rated battery life of 30 hours, and have a quick access mode to pull up voice assistants such as the Google Assistant on Android and Siri on iOS without opening the phone. In terms of audio quality, Sennheiser states that the two headphones will provide "deep, dynamic bass", which suggests that the overall sound signature would be warm and focused on the lows.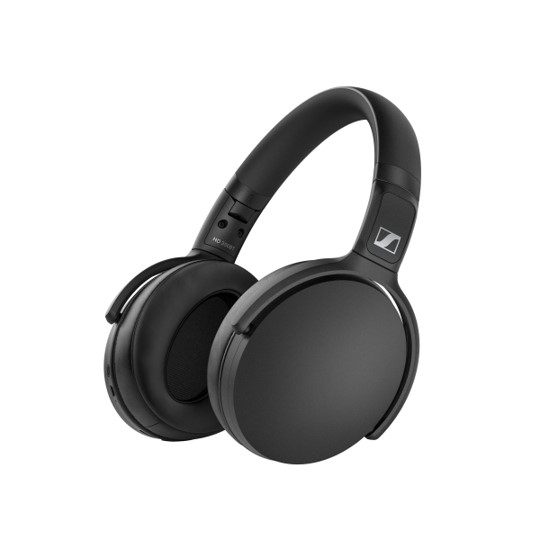 The new Sennheiser HD450BT and HD350BT headphones are also compatible with the Sennheiser Smart Control mobile app, which helps users tune the audio signature with preset equaliser modes, which can also be completely adjusted to personal preferences. According to Sennheiser, the app also lets users access a dedicated 'podcast mode', which likely puts more emphasis on mids to help produce pronounced vocal tones. Sennheiser claims 'rapid' charging time with the two headphones, which come with USB-C ports, but does not detail the total charging time that they may take.
Both the headphones are offered in black and white shades. While the overall design language is largely the same for both, the HD450BT come with a slightly more premium design. It has an exterior that appears to have a more matte layer, with a contrast ring above the headphone size adjustment hinge. The HD350BT, on the other hand, has a more plaid design. The Sennheiser HD450BT price is set at Rs 14,990, while the HD350BT is priced at Rs 7,490.