"The Sennheiser IE 80S BT claims to offer hi-res audio playback, expansive soundstage and more, to stake its claim on the 'audiophile' tag."
Sennheiser has unveiled its new wireless in-ear earphones, which it claims to offer premium, audiophile-grade playback. Named Sennheiser IE 80S BT, the new IEMs take performance cues from the previous Sennheiser IE 80S and are priced at Rs 39,990, reflecting upon its premium position in the market. The Sennheiser IE 80S BT supports a host of hi-res codecs and is compatible with a companion app that lets users further tweak the audio delivery to their preference. Built in the traditional neckband style, the IE 80S BT also underlines ease of long duration usage with a light build that is easy to carry around.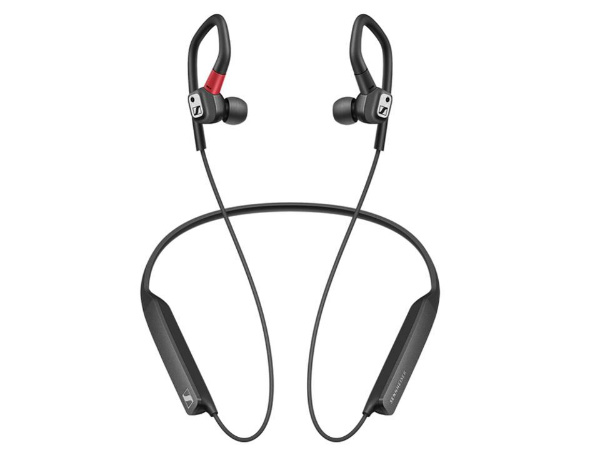 In terms of performance, the Sennheiser IE 80S BT is powered by 10mm dynamic drivers based on Neodymium magnets. Inside, the IE 80S BT is powered by an unnamed but "top of the line" AKM DAC, and the audiophile credentials are supported by high-resolution codecs including LHDC by HWA, aptX HD by Qualcomm, AAC and aptX Low Latency, somehow missing out on rival electronics firm Sony's popular LDAC hi-res codec. These codecs are meant to offer low compression rate and high bitrate for wireless audio streaming, as well as minimal latency of audio while playing movies on phone. In terms of the audio signature, the IE 80S BT reportedly comes with a physical bass adjustment tool on the earphone itself to adjust the low-frequency intensity. Alternately, the Smart Control app can also be synced with the IE 80S BT, in order to tweak its sound through the 5-band equaliser.
Alongside its audio credentials, the Sennheiser IE 80S BT matches up to the requirements of a new generation pair of earphones. These include one-touch access to smartphone voice assistants with remote button, noise reduction mic for handsfree calling and even a modular build that lets you detach the neckband and attach the wired accessory when you run out of charge. Battery life is reasonable too, rated for six hours of playback time. On comparative terms, however, the Sennheiser IE 80S BT may struggle to find outright takers, seeing the number of active noise cancelling devices such as Sony 1000XM3, Audeze Mobius, Apple AirPods Pro and more that are already in the market, at a lesser price.