The favorite application for most of us that is used for video calling majorly, Skype has now received an update for the iOS app. The newly updated Skype app for iPhone and iPad brings along some new features that were demanded by the users since along time.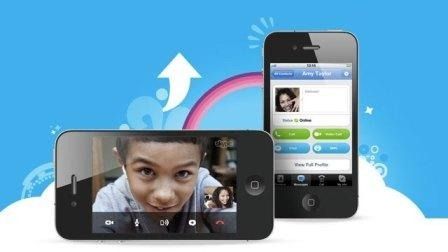 The Skype update arrives with an automatic call recovery feature for dropped calls which promises of enabling the application to redial automatically a contact or a number in case a call is dropped as a result of poor connectivity issues such as a Wi-Fi reception. However, one thing that we would like to tell you is that the Skype attempts for a redial automatically only once.
Receiving the update Skype app for iPhone now allows to connect emergency calls through its inherent dialer. Whereas, the Skype application for iPad now exhibits a refreshed as well as an improved user interface that allows the user to see in a sidebar the recent conversations through a simple swipe from the left side of the display screen. The Skype update for iOS app also brings along with itself some minor updates such as a refreshed user interface and an improved spacing for the iPad mini display.
The newly upgraded Skype app to Version 4.5 arrives accompanied by certain bug fixes related to the timestamps of chat messages that have been received by the user. The update also fixes issues related to crashes that were noticed while using the group chat feature. The Skype app has also got resolved the problems related to previewing of pictures while sending or receiving them.
The Skype application update is available for free for the iOS users at the app store.