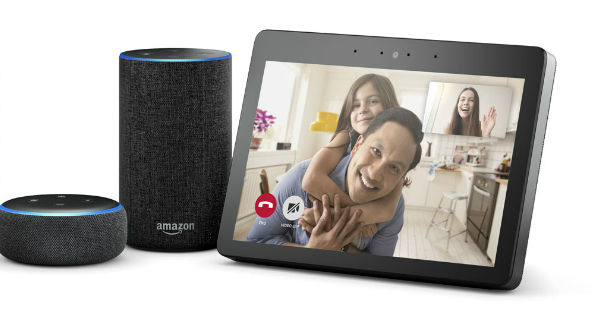 "Microsoft is running an initial offer under which users will get 100 minutes of free calls per month for two months"
Microsoft is bringing its Skype calling feature to Alexa powered devices. And although the feature is going live today, its integration was announced back in September. You'll be able to use Skype's basic voice calling ability with Amazon's Echo range of Bluetooth speakers, while hardware like the Echo Show and Echo Spot will also include video calling support for Skype. All Amazon Echo devices from the basic speaker to Plus, Dot, Show and Spot will allow users to Skype regardless of which generation they belong to. This merger will also Skype users to call on mobile and landlines using SkypeOut, by simply telling Alexa to activate the call or reciting the number of the recipient.
To start using it, all you need to do is first set up your Alexa device using the Amazon Alexa App for Android or iOS. Then go to Settings > Communication > Skype to link your accounts and sign in using the same Microsoft account you use on Skype. You can start talking once both the accounts get linked. Skype is also running an initial promotional offer under which you'll get 100 minutes of free calls per month for two months when you link Skype with Alexa. Currently Skype works in about 150 countries worldwide but the above mentioned offer will only work with 34 countries. India is included in the list, but only for international calls. The offer will not stand when you dial any local number within the country over Skype.